Residents rush to stock up on supplies despite government's reassurance there is enough rice for entire population for 15 days.
From frozen meat, bread and crisps to drugs, baby food and napkins, Hongkongers continued panic buying at supermarkets and pharmacies on Tuesday, worried about the possibility of a large-scale lockdown to enable universal testing for Covid-19.

The rush came even as the government reassured residents there was enough rice for the whole population for 15 days as required by law, while suppliers would generally stock enough for one month and reserve three months' worth for items that could be stored longer, such as frozen food.

Officials said on Tuesday night they would start using rail transport to bring anti-epidemic supplies to Hong Kong, with the first train of nine cars arriving at Lo Wu on Wednesday afternoon.

Handover sites for non-fresh food items and other goods from mainland China are being set up at the airport, Kwai Tsing Container Terminal and the river trade terminal in Tuen Mun, with operations to start this week. Two more sites could be set up on private land at the Lok Ma Chau border control point.

In Tai Po, there were long queues of residents stocking up on frozen and instant food items, as well as hygiene and cleaning supplies at a ParknShop supermarket.

Carylle Anne, a 31-year-old domestic helper, was at the store in Tai Po with two full carts filled with toilet rolls, detergent, tissues and food items, all part of a long shopping list from her employer.

She lamented that shopping at supermarkets was the hardest. "Getting fresh groceries is OK as the wet market is well stocked, but shopping here is the worst as things are always out of stock," she said.

Panic buying began to spread after Secretary for Food and Health Sophia Chan Siu-chee said on Monday the government would not rule out the possibility of a lockdown, citing the need to "reduce the flow of people to a certain extent".

On Tuesday, government sources said a nine-day "large-scale lockdown" was expected for all residents to complete three coronavirus tests as part of its universal screening drive in the second half of this month.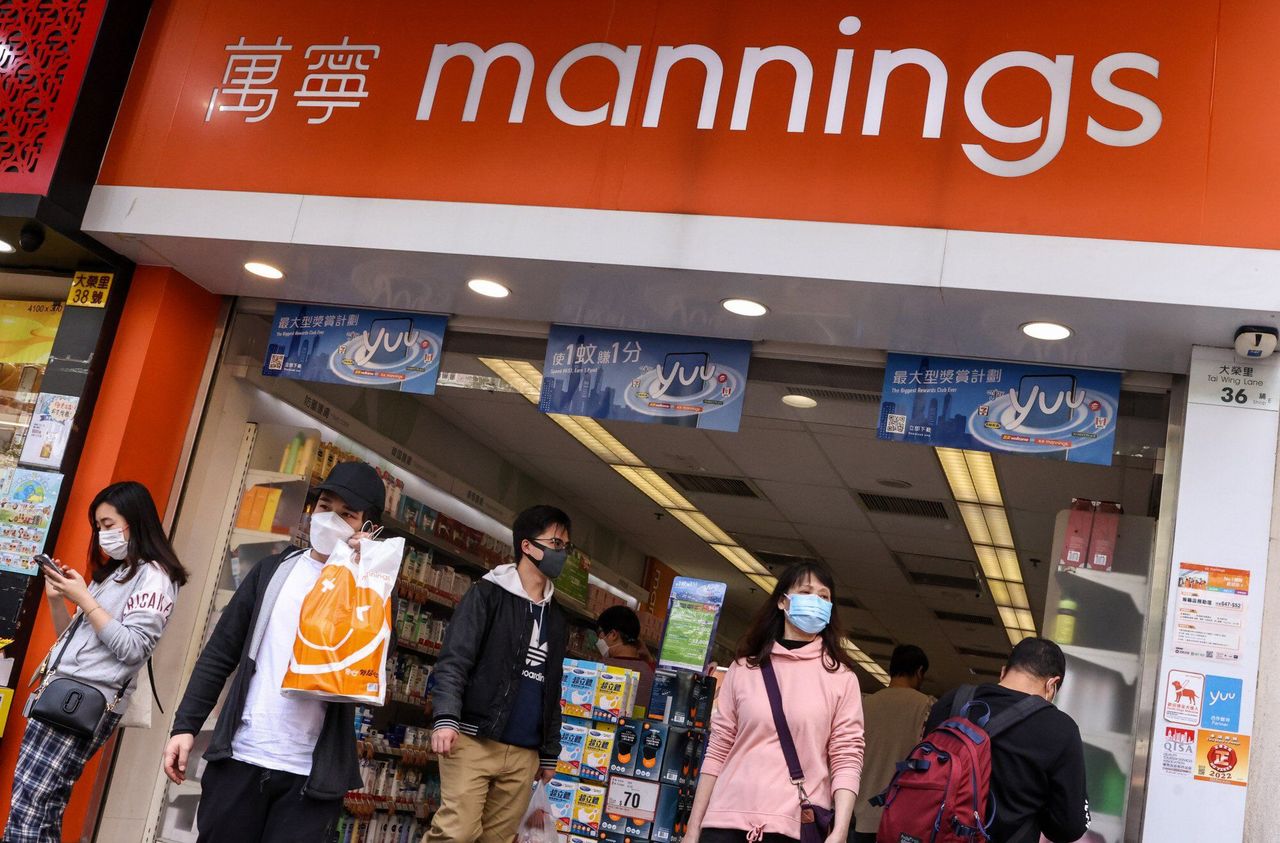 Items such as Panadol and calcium tablets are out of stock at a Mannings outlet in Tai Po.

Some residents such as Leung, however, were more reluctant to go on a panic-buying spree. The clerk in her fifties, who visited a ParknShop outlet at Sha Tin to get cereal, said she did not want to buy so much after seeing how long the queues were. "The wait is too long for carrying a heavy load," she said.

Leung said she could not find eggs at a branch in Lek Yuen Estate, so she ended up buying some at another supermarket chain, 759 Store. There, an employee urged her to stock up on flour and eggs while stocks lasted.

"She told me things have been crazy in the past few days and people are buying up stuff as though there's a war going on," Leung said.

When asked about the possibility of a lockdown, Leung said: "What can fear do? I just doubt how this measure is going to be carried out."

ParknShop said on Tuesday it would shorten its opening hours to "balance the safety of employees and customers". Most branches will now open between 8am and 9am and close at 8pm to 9pm, but 12 branches will run from 9am to 3pm only.

Wellcome, another major supermarket chain, will close seven of its 320 branches at 5pm, including outlets in North Point, Causeway Bay and Chai Wan.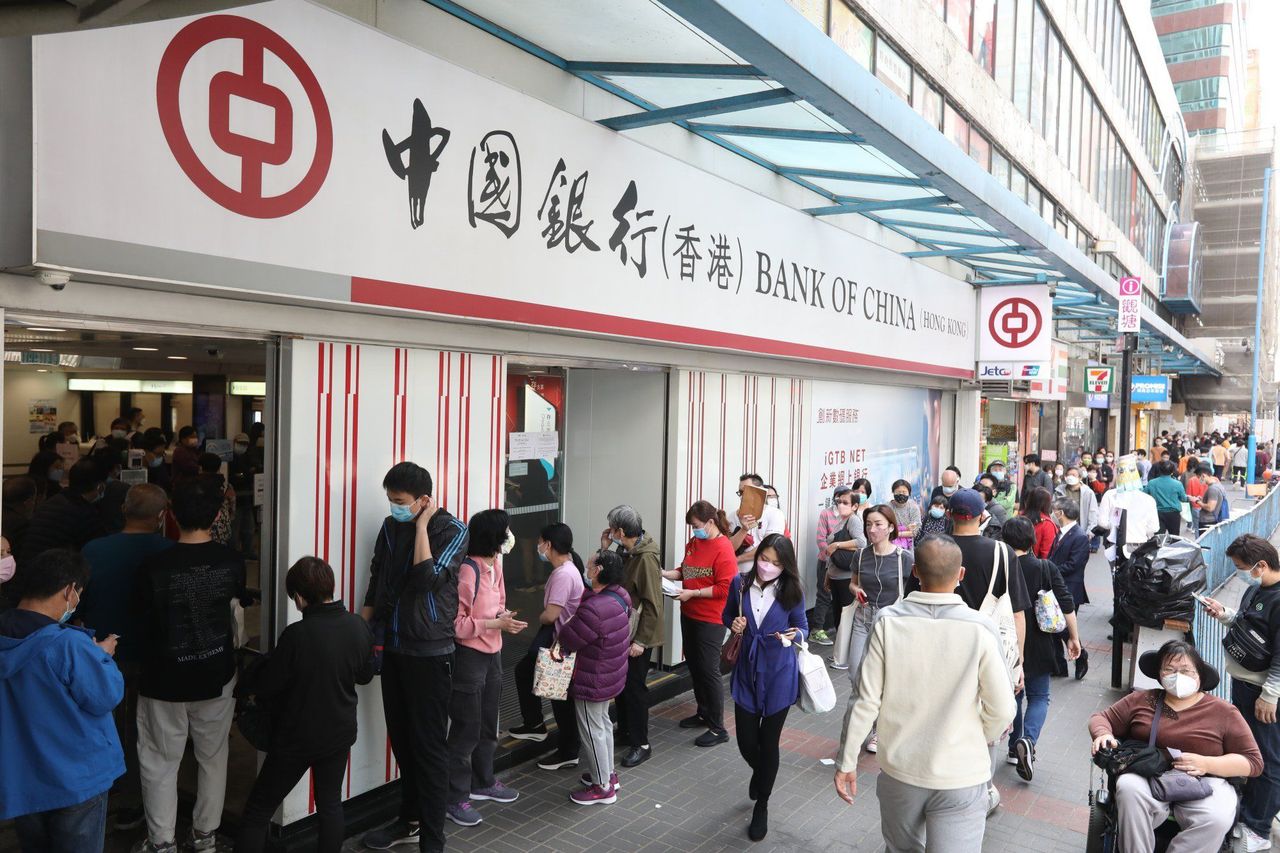 Residents queue at a branch of the Bank of China in Kwun Tong on Tuesday to withdraw money.

At health and beauty retail chain Mannings, which has closed 53 of its outlets while operating some remaining 250, some items such as Panadol and calcium tablets were out of stock at a branch in Tai Po. Staff members said other products such as menstrual pads were also running out, but deliveries from storage could not catch up with sales.

Similarly, Panadol, throat lozenges, vaseline lip balm and cough pills were out of stock at a Watsons pharmacy in Shatin Centre.

A Fanda pharmacy outlet in Central also saw some 30 people queuing up for sanitising products and other types of medicine, including prescribed drugs for high blood cholesterol.

Dozens of residents were also seen queuing at banks and ATM machines around Kwun Tong and Central to withdraw money.

Bank of China (Hong Kong), Bank of East Asia, China CITIC Bank International, Dah Sing Bank, ICBC (Asia) announced on Tuesday they had closed a number of their branches, but had reopened some others after disinfection.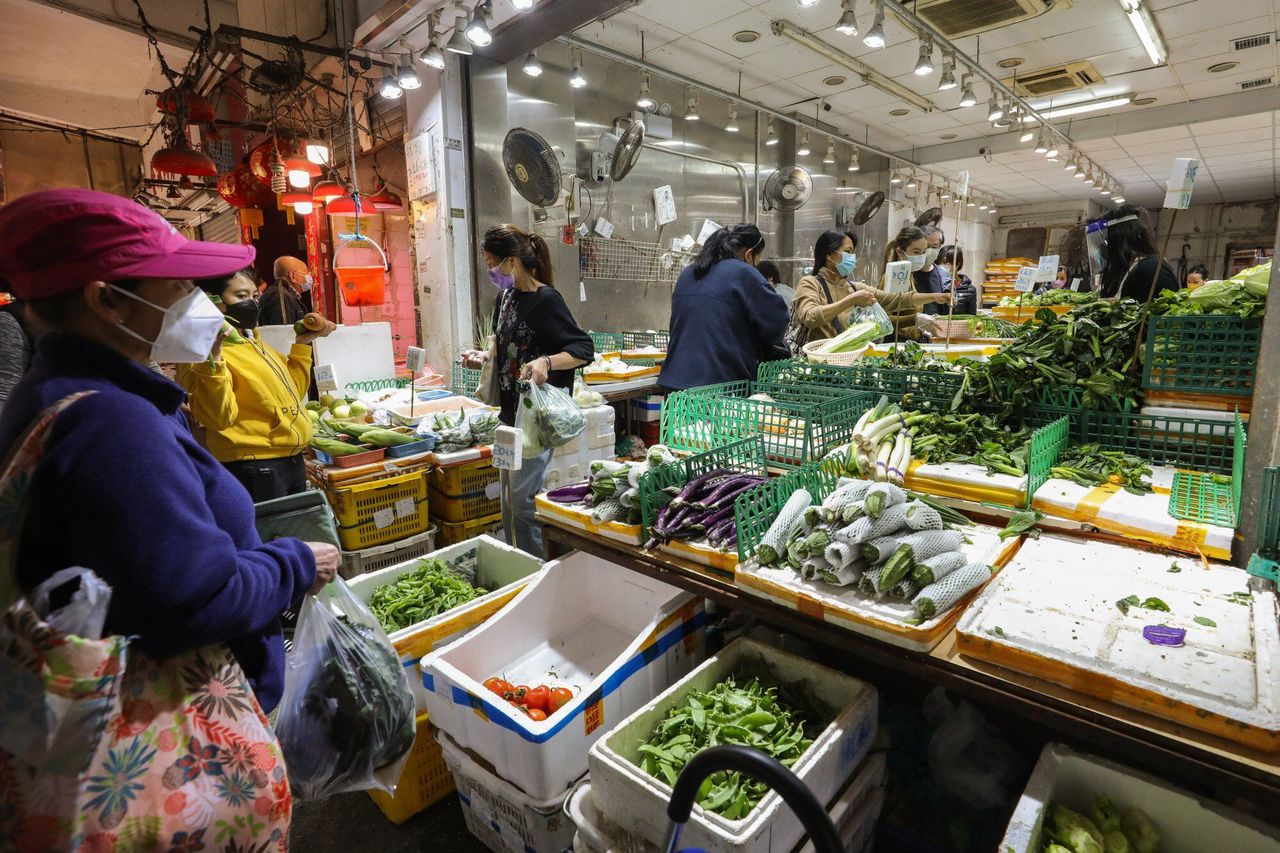 Residents at a market at North Point. The government has said about 2,100 tonnes of vegetables have been supplied from the mainland earlier this week.

In addition to the reassurance about sufficient rice stock, a government spokesman said about 2,100 tonnes of vegetables were supplied from mainland China to Hong Kong on Monday via land and sea, accounting for nearly 90 per cent of the average daily supply of the previous year. The supply of eggs to wholesale markets remained stable.

The total supply of chilled meat from the mainland on Monday, about 140 per cent of the city's daily average supply, was higher than usual, while stock for chilled poultry was about 70 per cent of that of a normal day.

As for the supply of live pigs, the Sheung Shui slaughterhouse remains closed while its Tsuen Wan rival has reopened to provide limited service after thorough disinfection.

Anthony Lam, CEO of rice-trading company Golden Resources, also assured residents there would be no shortage of rice in the city, saying it was required by law for importers to reserve sufficient rice for consumption for at least 15 days.

Meanwhile, Zhang Jinsong, head of the Department of Commerce of Guangdong province, told TVB on Tuesday the mainland government had made Liantang Port in Shenzhen an additional temporary fresh food control point for emergency use.

"Ensuring the overall supplies [of fresh food in Hong Kong] is the biggest task of the mainland government now," he said.

Authorities on Tuesday confirmed 32,597 new infections, taking the overall number of cases to 238,377. The city also logged 172 coronavirus-related fatalities, pushing the total death toll to 1,023.