Easing of restrictions by Beijing sparks hopes that city can also axe entry restrictions for inbound travellers.
Beijing's long-awaited easing of coronavirus precautions has sparked hopes that Hong Kong may soon be able to fully reopen its border with mainland China, as well as do away with traveller entry restrictions, the city's business leaders and health experts have said.

Commerce sector lawmaker Jeffrey Lam Kin-fung, also a member of the key decision-making body the Executive Council, appealed to the government on Wednesday to restart discussions on reopening the city's border with the mainland, saying Beijing's move had offered some light at the end of the tunnel.

"It has to be a step-by-step procedure, so I don't think we should expect a quarantine-free entry to the mainland like tomorrow. But if we do everything right, I hope we can see that maybe early next year," he said.

Lam also asked the government to first talk to mainland authorities about increasing the quarantine hotel quota from 1,000 to 2,000 or more a day by the end of the year to make business and family visits easier.

The mainland moved a step closer to reopening as authorities announced that people with mild or asymptomatic Covid-19 infections could isolate at home for seven days instead of in a quarantine centre under new nationwide instructions.

Their close contacts will also be able to quarantine at home for five days, instead of the earlier requirement to spend eight days in isolation, first at a special centre and then at home, according to the State Council Prevention and Control Mechanism.

The mainland will also expand the use of rapid antigen tests instead of polymerase chain reaction (PCR) screening. Now PCR tests will only be used for people in high-risk areas and occupations, with testing for others only on a voluntary basis.

People will also no longer need to show a negative PCR result or a health code to travel across provinces or enter public venues, except for hospitals, schools and homes for the elderly.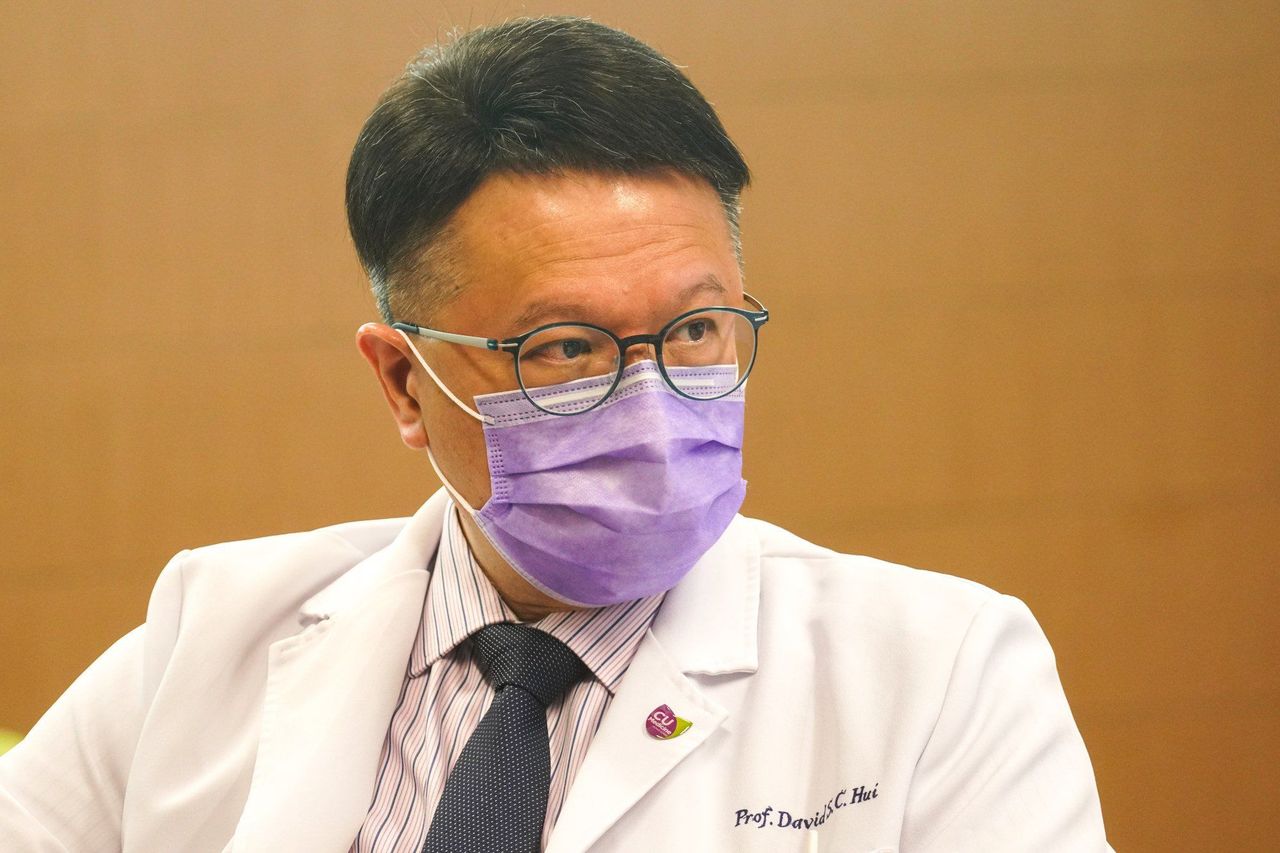 Government pandemic adviser Professor David Hui.
Hong Kong government pandemic adviser Professor David Hui Shu-cheong said that as the mainland had relaxed some of its restrictions, the city might consider further easing its own rules as the number of serious infections and admissions to intensive care units at public hospitals remained low.
Hong Kong scrapped hotel quarantine in September and replaced it with a "0+3" scheme, in which arrivals are required to undergo three days of medical surveillance at home or in a hotel, with limited freedom of movement.
"Hong Kong has not been relaxing its restrictions to a great degree mainly because it has been working with the mainland under the framework of joint prevention and control," Hui said. "Beijing's relaxation move provides Hong Kong with the conditions for further easing."
Hui added that it was unnecessary to require the public to record their visit history by using the "Leave Home Safe" app to enter premises as the government no longer traced the movements of
Covid
-19 patients.
Respiratory medicine specialist Dr Leung Chi-chiu agreed with Hui on the scrapping of the risk-exposure app, arguing it would not affect the pandemic situation.
He added that the three-day medical surveillance regime and the yellow health code for incoming travellers – which blocks them from entering places such as restaurants and bars – could also be axed.
Liberal Party lawmaker Peter Siu Ka-fai, who represents the retail sector, said Beijing's move was a major step forward and an incentive for the city's government to fight to reopen its borders with the mainland, as well as for the lifting other
coronavirus
restrictions for inbound travellers and residents.
"The Hong Kong government should follow the pace of Beijing to open itself up," he said. "If the government wants to revive the economy and attract tourists, it should remove all restrictions as other countries have done, otherwise why should tourists bother to come?"
Chan Hoi-yan, the deputy chairwoman of the Legislative Council's panel on health services, said Hong Kong could resume quarantine-free travel with the mainland given that those over the border no longer had to show negative PCR results or a health code to travel across provinces.
Chan also agreed that the Health Bureau could consider dropping the use of the "Leave Home Safe" app in places with lower transmission risks.
Allan Zeman, a business tycoon and founder of nightlife district Lan Kwai Fong, said it was time for the Hong Kong government to follow Beijing and change its
Covid
-19 approach to rescue the battered economy.
"Now, no tourists are coming. The money that was spent in Hong Kong is now being spent abroad and there's no foreign money coming into Hong Kong. So we are having a very, very difficult time right now, especially for Christmas," Zeman warned.
"I'm hoping that the government will really understand now that China has changed, it's time for Hong Kong to follow. Because the Chinese government is now sending a message to all citizens that
Covid
-19 is not so serious now."
Gianna Hsu Wong Mei-lun, chairwoman of the Travel Industry Council, said the city's officials should seize the opportunity to move towards normality by phasing out restrictions in a gradual manner.
The head of the industry association representing the world's airlines also welcomed Beijing's easing of
coronavirus
precautions, calling it the "strongest signal" to date of China shifting direction and reopening its borders to the world.
Willie Walsh, director general of the International Air Transport Association, said he expected a relaxation of travel measures to be done in phases and that the country would reopen its borders in the second half of 2023, but would "keep the situation under review."
"China being such a large market would influence our global outlook," he said. "It clearly would have a big impact on the Asia-Pacific region, where we had forecast losses next year of US$6.6 billion … We may, if we see significant changes there, adjust that."