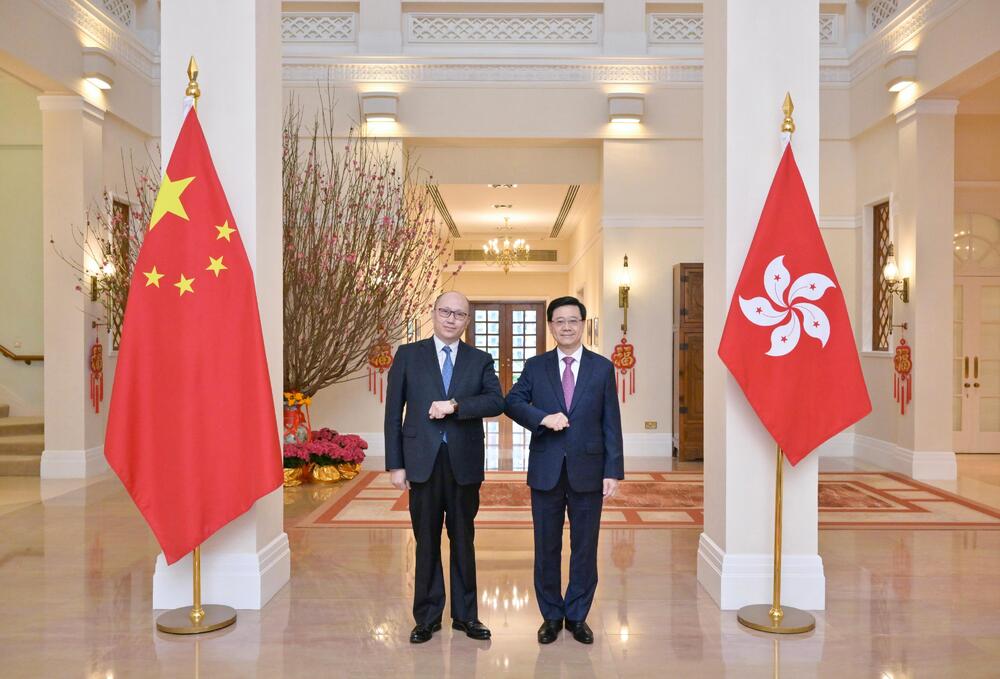 Article 23 will tackle spies and fake media
Spies and fake journalists will be tackled by the national security laws under Article 23 of the Basic Law that the government plans to enact next year at the latest.
Chief Executive John Lee Ka-chiu revealed this in a newspaper interview published yesterday.

Lee said local legislation to give effect to the Article 23 will be completed "hopefully this year or no later than next year."

A first draft of the legislative piece was written before the social unrest in 2019 to take into account various security situations but the Security Bureau was asked to update the draft in light of foreign forces attempting to interfere in Hong Kong affairs, Lee said.

Lee said the updated draft will include measures to prevent risks of espionage from arising and plug loopholes over the use of new media and tactics involving technology.

The new law will deal with foreign agencies masquerading as organizations such as "so-called seminars" that, he said, could be a threat to national security.

Saying these bodies would just pack and leave when prosecuted, Lee said: "It'd better have a firewall in the next stage, so they will not contemplate coming here in the first place."

The chief executive has also asked the Security Bureau and Department of Justice to study how other countries practicing common law tackle national security threats.

Meanwhile, in the interview with Commercial Daily, Lee called on the media sector to stay alert to people using "news" to promote political agendas that could threaten national security.

He accused "some people" of disguising as journalists and putting out fake news.

"Some manage to achieve their political agendas or even personal interests in the name of media work, then flee the city after raising funds or laundering money," Lee said.

He said the government is studying how false information is being addressed overseas as he called on media organizations to set rules and guidelines to solve the problem through self-regulation.

Saying Article 23 should be enacted as soon as possible, Executive Council member Ronny Tong Ka-wah expected the new law to carry a maximum of life sentence.

"In some countries, treason and subversion are punishable by life imprisonment or death. With reference to Hong Kong's national security law, the maximum penalty is life imprisonment," said Tong.

Meanwhile, Lee met with newly appointed Liaison Office director Zheng Yanxiong yesterday, pledging to work with him to uphold the policies of one country, two systems and "Hong Kong people administering Hong Kong" with a high degree of autonomy and to implement the principle of "patriots administering Hong Kong."