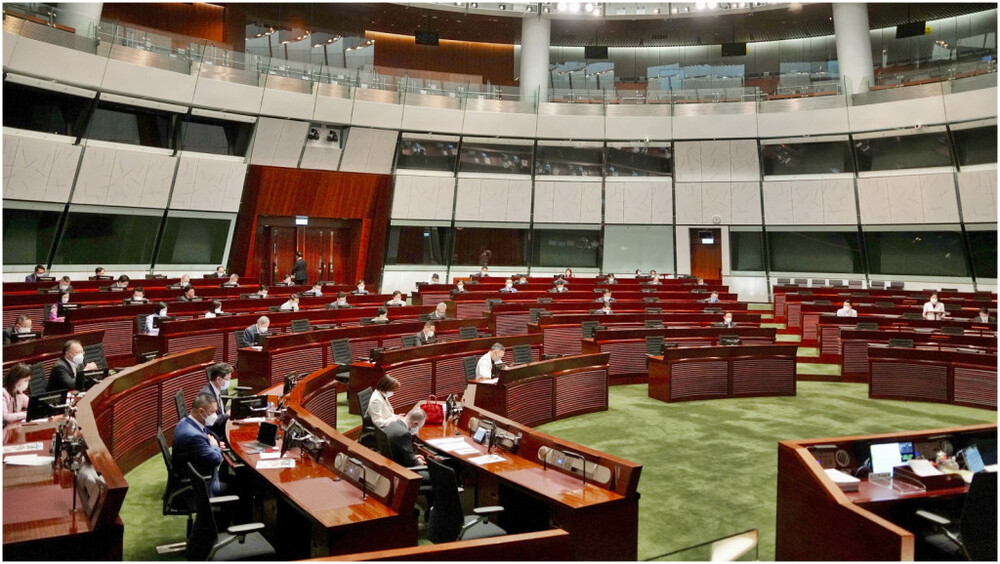 Article 23 bill excluded from LegCo annual agenda
It is learned that the implementation of Article 23 of the Basic Law was removed from the new annual legislative agenda list revised by the government, meaning that the legislation of the bill will not be activated this year.
The Safeguarding National Security Bill was on the 37-item 2022 Legislative Programme submitted by the Administration Wing of the Chief Secretary for Administration's Office in January this year.

It aimed "to implement Article 23 of the Basic Law, to enhance relevant laws for safeguarding national security, and to provide for related matters" with the government intended to introduce into the Legislative Council in the 2022 legislative session.

According to Basic Law, Article 23 stipulates that the Hong Kong government shall "enact laws on its own to prohibit any act of treason, secession, sedition, subversion against the central government".

However, it is learned that the government has recently updated the Legislative Programme and deleted 15 bills included, of which the implementation of Article 23 is among them.

Pro-establishment Lawmaker Michael Tien Puk-sun claimed it is "of necessity" to implement Article 23, noting the process must be issued no matter whether it is in the Chief Executive's John Lee Ka-chiu's priority.

On July 3 this year, Lee confirmed the implementation of Article 23 would be completed in his term, as well as emphasizing the legislation must be "of effective and under thorough research", noting "timing is not the first urgency".

Apart from the Article 23 bill, 14 other bills on January's version of the Legislative Programme were deleted, including the Education (Amendment) Bill, which intended to extend the retirement age of the newly employed teaching staff in aided schools from 60 to 65; and the Supplementary Medical Professions (Amendment) Bill, aimed to enable the direct provision of services by physiotherapists and occupational therapists to patients without a doctor's referral.