Party heads say they cannot turn to traditional sources to raise funds such as demonstrations and annual dinners because of social-distancing rules.
Hong Kong's opposition parties say they are in dire financial straits, being unable to raise donations from their go-to sources at protests and annual dinners which are not allowed because of anti-pandemic restrictions, and also reeling from a crackdown on their members under the national security law.

Two of the city's biggest pro-democracy parties told the Post that while social-distancing rules had hit regular fundraising hard, their predicament had worsened because of money laundering prosecutions which were discouraging regular donors and the need to pay legal costs to defend members facing charges.

"The problem is, if you're donating to a party which is accused of subversion, would you not think twice before digging into your purse?" Civic Party chairman Alan Leong Kah-kit said.

Several members are currently being detained for alleged national security offences and have recently quit the professionals-led party, which is the second-biggest in the opposition camp.

Leong revealed that the Civic Party now had just enough money to continue for another four or five months unless it received more funding.

At a Tuesday event for the Democratic Party to publicise its latest raffle ticket-selling campaign to bring in money, fundraising committee chairman Ramon Yuen Hoi-man also painted a dismal financial picture for the city's biggest opposition party.

He said the party expected to spend at least HK$10 million (US$1.28 million) this year, much of which would be used for defending a number of members in court.

The Democratic Party had already sold property in Lai Chi Kok, Yuen said, but it would still have to raise at least HK$4 million from raffle ticket sales to ease the financial burden. "When I look at the balance sheets, this is the worst of the worst I have seen since I joined the party [10 years ago]," he said.

Yuen noted his party had raised substantial donations from yearly dinner events, which sometimes accounted for at least half of its annual income.

The latest available income figures show the Democratic Party raised HK$15 million in the March 2018 – 2019 financial year. More than HK$4 million came from its annual dinner. In the financial year before that, HK$5.3m out of HK$13 million was raised from the annual dinner.

But under the onslaught of Covid-19, raffle ticket sales had become the party's main source of income and the trend would continue in the year ahead, he said.

Yuen said the mass resignation of opposition lawmakers last year to protest against Beijing's disqualification of four colleagues had also taken a toll on the Democratic Party.

Its lawmakers and district councillors would usually contribute 10 per cent of their salary, which made up 10 per cent of the party's annual income, he explained. In the 2019 financial year, members donated HK$1.3 million, but the amount was expected to drop significantly with the departure of their representatives in the Legislative Council.

The last record showed the Democratic Party's net assets totalling HK$26.8 million as of March 2019; new figures have not been made available yet.

Civic Party records show it slightly in the red in the 2019 financial year, with a deficit of HK$1.3 million. Its net assets stood at HK$6 million.

Leong said the Civic Party was in an even more vulnerable position than the Democratic Party because strategies such as selling raffle tickets were not viable. Founded in 2006, the Civic Party was relatively younger and therefore had less engagement with the community on a district level, he said.

The Civic Party, too, relied heavily on its annual dinner events to raise funds, as well as donations at street booths during annual mass demonstrations, such as the June 4 Tiananmen memorial vigil and July 1 traditional opposition march, he said. Both events were not allowed in the past year because of the pandemic.

Leong said crowdfunding online had become another no-go zone for his party following high-profile arrests of figures associated with the anti-government protests of 2019. They included staff members of a church and an online radio host , all accused of money laundering.

While opposition parties have been debating whether to take part in the coming Legco polls following Beijing's drastic overhaul of the city's electoral system, Leong was more uncertain about funding.

"We will probably be in the red already one month or two months before the elections to be held in December," he said.

The League of Social Democrats, an opposition party with strong grass-root support, was also facing money problems, vice-chairman Avery Ng Man-yuen said. The party had been collecting donations from street booths set up in various districts, but the amount was far below the level raised during the days of protests.

"We could collect up to HK$400,000-HK$500,000 on those occasions," he said.

Major pro-establishment parties said they had also experienced setbacks in fundraising over the past year because of the pandemic and economic woes, but none were facing deficits.

Federation of Trade Unions lawmaker Wong Kwok-kin, also an adviser in the chief executive's de facto cabinet, said his party was unable to raise funds through feasts among unions or activities in elderly care homes, for which donors from the business sector would contribute.

"Under the pandemic, we have received far less donations this year, but it's true that we have less expenditure given the Legco elections have been postponed and the rules of the game have changed. We may spend less in future elections," he said.

Wong was referring to how the electoral overhaul had reduced the number of directly elected Legco seats, which would reduce campaign expenses for political parties.

But he also cast doubt on opposition parties' fundraising woes in general, noting that many jailed activists had been raising money through US-based platform Patreon to support their expenses during incarceration.

"Maybe traditional political parties are in trouble, but I see some of these individual activists do not have much difficulty in raising funds," Wong said.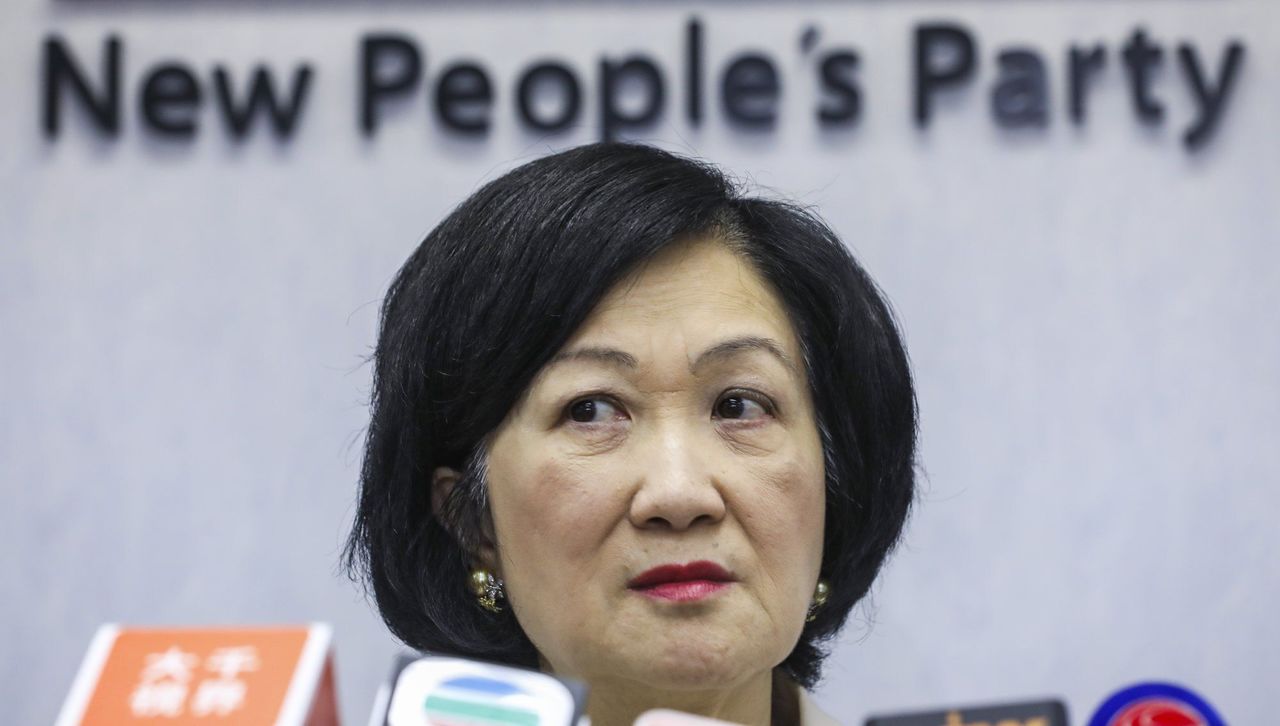 Regina Ip says her New People's Party is planning a 10-year anniversary party for July, which will help it raise funds.

Starry Lee Wai-king, chairwoman of the city's largest pro-Beijing party, the Democratic Alliance for the Betterment and Progress of Hong Kong, also said the pandemic and economic downturn had taken a toll on fundraising.

"We do not have a fiscal deficit crisis, but we must be cautious and continue to reduce expenditure," she said in a text-message reply to the Post. "Both camps face difficulties, and for us, the economic situation is the main reason."

Two other pro-establishment parties, the Business and Professionals Alliance for Hong Kong and the New People's Party, said they would work hard to raise more funds in the coming year.

"We are planning ahead," New People's Party chairwoman Regina Ip Lau Suk-yee said. "We will organise a celebration for our party's 10-year anniversary in July and raise funds."