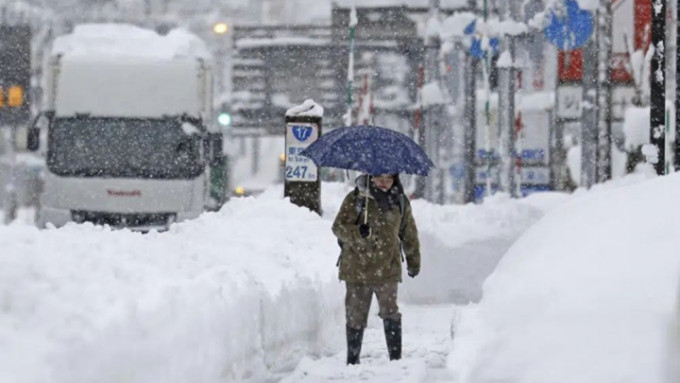 Around 200 HK tourists stranded in Japan due to blizzard
A number of Hong Kong tour groups were stranded in Japan as blizzards hit multiple cities, with nearly 200 tourists affected by the situation.
Over 200 tour groups, which have about 6000 tourists, are currently in Japan, said the Travel Industry Council of Hong Kong. The Council said the groups affected by the weather only amount to single digits.

Fanny Yeung Shuk-fan, Executive Director of the Council, said that the tourists are hindered by arriving at the hotel late or having to switch their visit locations.

She adds that the problems faced are insignificant, and everything should resume to normal once the weather has calmed down.

Chan, who toured Kansai, said Osaka suffered from heavy snowfall last night, leading them to take trains instead of buses to get to the airport, while the train services were also delayed.

They were able to go through a dedicated channel after arriving at the airport, which allowed them to get on the flight, albeit with almost an hour's delay.

Another tourist said his schedule was delayed due to the airport bus service being cancelled and the delay in the railway's services. The plane was also delayed over an hour due to the accumulated snow in the plane's wings.

He added that the weather in Osaka was not the worst, as he heard from a friend in Nara that they could not see other vehicles on the roads due to the heavy snowfall.