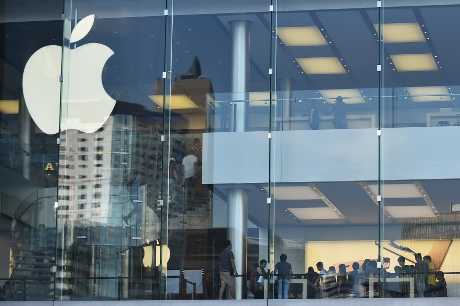 Around 200 Apple employees "unreasonably" dismissed
Around 200 employees of Apple were unreasonably dismissed by the tech giant without compensation, workers complained.
IT People Association of Hong Kong, an affiliate of the Hong Kong Federation of Trade Unions, has received reports from about 80 current or former employees of Apple, saying that the company has dismissed more than 200 employees between last April and this March.

None of them has received any compensation.

An employee who has worked for Apple for nine years said that the company subsidized employees to participate in a medical checkup program.

He joined a program in 2018 at a cost of HK$10,000 per year. An agent offered him HK$5,000 Apple gift cards in return.

He asked the human resources department about returning the gift card, and was told that he could pocket it himself as long as no cash was involved.

But the company terminated his employment for breaching conduct guidelines this March.

Former FTU lawmaker Bill Tang Ka-piu criticized Apple for blaming employees for loopholes in the system.

He said that at least five dismissed employees have filed court cases to claim compensation.

As retail sales fell in 2019 and 2020, Tang questioned if Apple used employee conduct as an excuse to sack people.

The company should provide reasonable compensation to the dismissed employees, he demanded.