Industry representatives expect significant drop in price of masks from March onwards.
Mask manufacturers in Hong Kong are considering shutting down or diversifying their businesses, with some looking to expand overseas, after the government announced the scrapping of the face covering mandate from Wednesday.

Some industry representatives on Tuesday said they expected a significant drop in the price of masks from March onwards, even if residents still wore them occasionally.

According to a Post observation after the government announcement on Tuesday, there was no immediate reduction in the price of face masks at pharmacies in Causeway Bay and Mong Kok, with the cost of boxes containing 30 or 50 pieces ranging from HK$50 (US$6) to HK$100.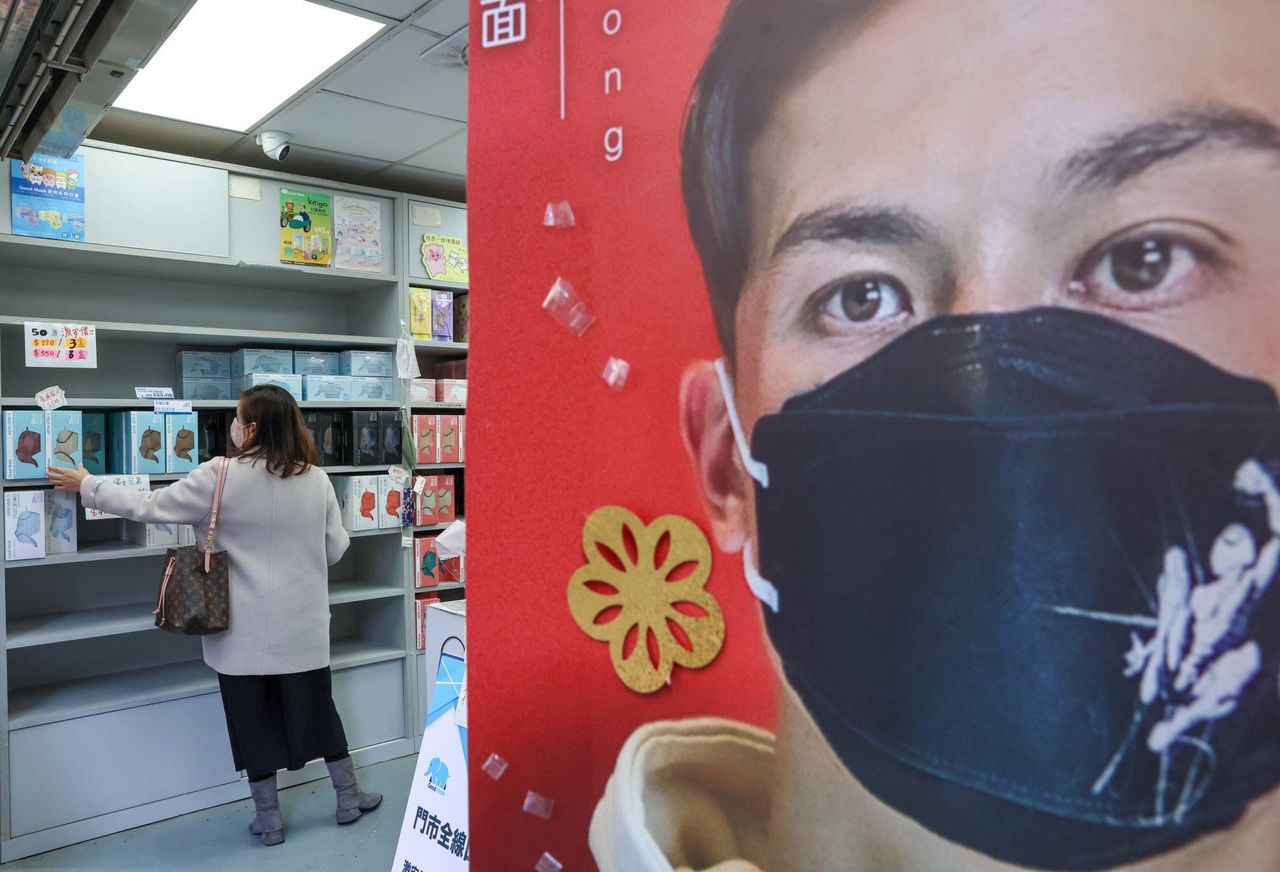 Industry representatives are expecting a significant drop in the price of masks.
"We only sold two or three boxes a day even before the mandate was scrapped," said a staff member at Kam Lun Dispensary in Causeway Bay, adding it would not restock the product.

Times Rich Medicine Company in Causeway Bay also decided not to replenish their supply of masks and they had only one shelf with the face coverings by the entrance.

"Masks are already not our main commodity now, we are now mainly selling medicine," a staff member said.

Cheung Tak-wing, vice-chairman of the Hong Kong General Chamber of Pharmacy, said the price of a box containing 50 pieces could fall below HK$50, but he expected residents would continue to wear masks in congested places.

"The price for masks will be maintained at a very low level like now, or there may be some shops selling at a loss," Cheung said.

Many businesses said they could no longer depend on just the local market.

Ip Kwok-lam, director of Trend Wealth Industrial, whose factory in Hong Kong produces about 40,000 masks per day, said it was temporarily shutting down as demand had fallen in recent months due to competition.

"The company's future business direction is currently under discussion," Ip said.

Authorities on Tuesday announced the end to the city's indoor and outdoor mask requirements from Wednesday. Face coverings will still be required on some premises, such as hospitals.

Some companies are setting their sights on international markets, such as medical equipment manufacturer Savewo. The company said it was hoping to take part in medical exhibitions in Germany, Dubai, South Korea and Japan, adding it expected an order for medical respirators from a United States hospital.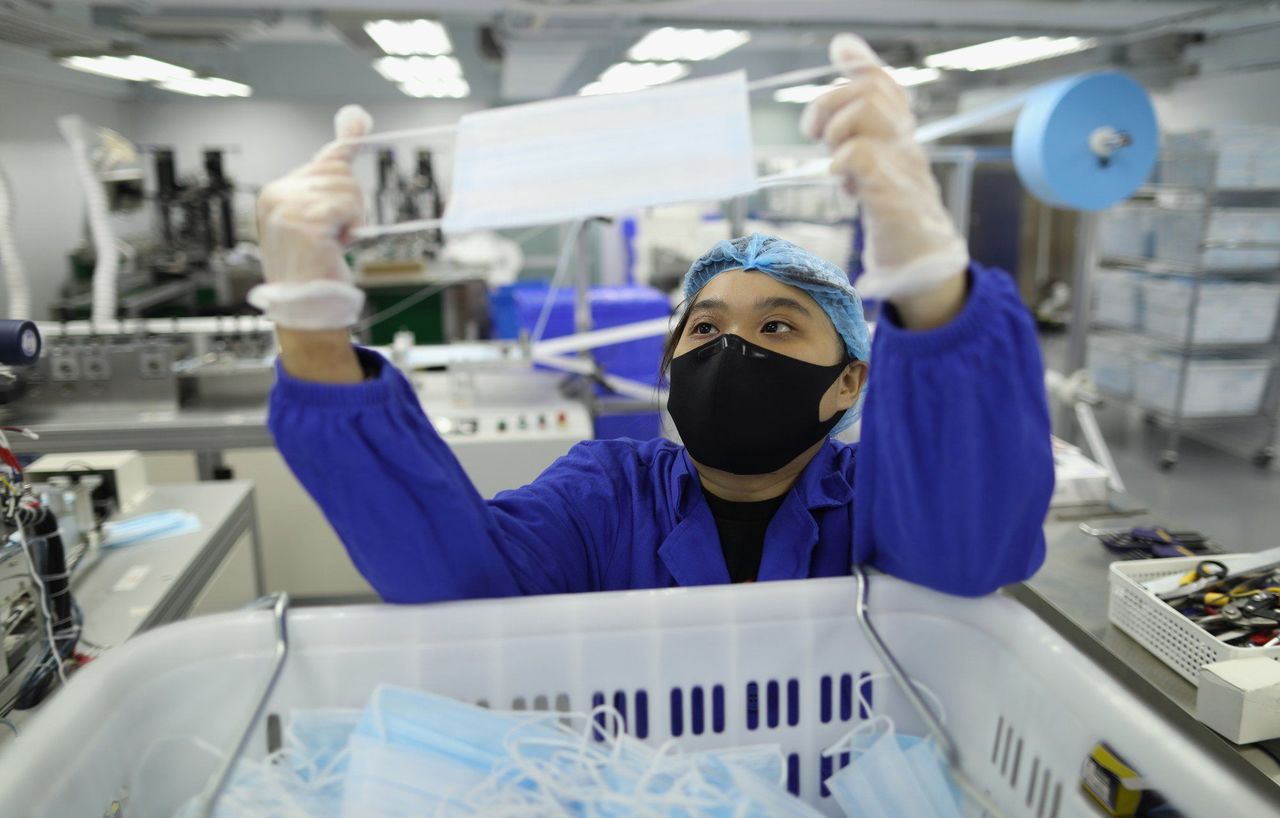 A Hong Kong mask factory in Cheung Sha Wan.

"It's a big recognition to us, as this means our product quality is comparable with those in the US," factory manager Harry Wong Yuet-yeung said.

The company, which has a factory in Hong Kong, said turnover had dropped 50 per cent in February compared with the same month last year. At its peak, it was making 200,000 to 300,000 masks per day, but it was now producing between 40,000 and 50,000.

Gary Ng Cheuk-yan, a senior economist at Natixis Corporate and Investment Bank, estimated that over the past three years Hongkongers had spent HK$15 billion on masks, amounting to about HK$2,000 on masks per person, which is equivalent to 0.5 per cent of the city's gross domestic product.

Ng said that while some residents would continue to wear masks, many would use up their existing inventory instead of buying new ones, resulting in a negative impact on sales.

But added that the city's mask companies now had a chance to tap into the global market.

"Trying to export 'made in Hong Kong' goods to other places would be a good choice to start with, because there is still demand around the world in the medical community, even though it will not be as huge as the last three years," he said.

Mask-wearing became mandatory in July 2020 in Hong Kong and offenders could receive on-the-spot fines of HK$5,000.