Basic Law and national security law protect right to demonstrate, but some say police restrictions will affect freedom to protest.
A march in protest over a land reclamation plan has sparked concern after Hong Kong police imposed a string of unusual conditions on the organisers.

The Sunday event in Tseung Kwan O was the first demonstration authorised by the police after nearly three years of pandemic-related restrictions and the enactment of the Beijing-imposed national security law.

The Post takes a closer look at where Hongkongers' right to assembly stands after years of social turmoil.

1. What does the Basic Law say about Hong Kong's freedom to protest?

The right of protest is protected by the Basic Law, the city's mini-constitution.

Article 27 of the legislation says that "Hong Kong residents shall have freedom of speech, of the press and of publication; freedom of association, of assembly, of procession and of demonstration".

The national security law's Article 4 also stipulates that the freedoms of assembly, of procession and of demonstration shall be protected in safeguarding national security in Hong Kong.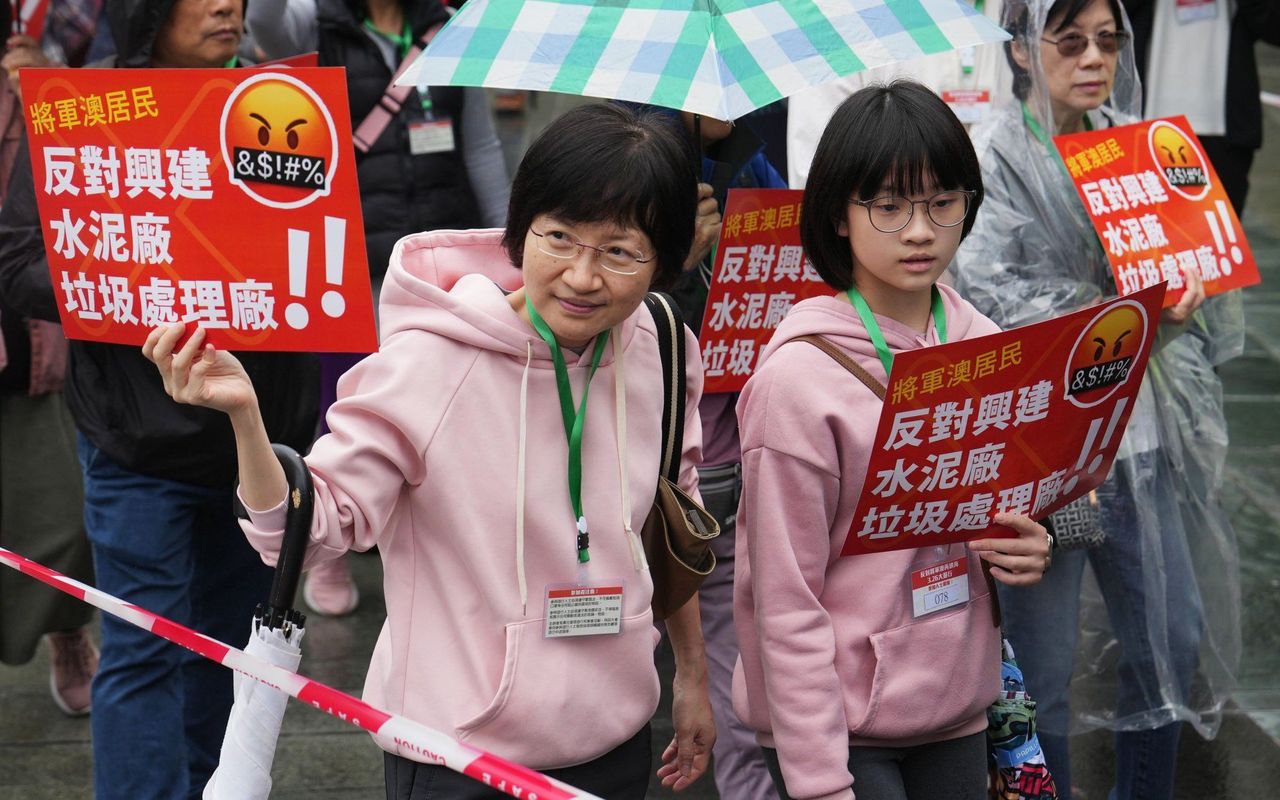 A small rally on Sunday against land reclamation in Tseung Kwan O and other developments in the area was hit with heavy police restrictions.
2. How are conditions being imposed on public assemblies?

Organisers of public assemblies have been required since 1997 to ask for a letter of no objection from the police at least seven days before the proposed event under the Public Order Ordinance if attendance thresholds are met.

The letter of no objection, however, can be used by the police commissioner to impose conditions on the event organisers, who have to comply.

Public meetings with no more than 50 people or public processions with up to 30 marchers are exempted from the letter requirement.

3. What were the conditions imposed on the March 26 protest?

Observers have highlighted that many of the conditions imposed on Sunday's march had never been used before.

The letter of no objection for the Tseung Kwan O march said that, as the organisers anticipated only 100 people would attend, any "extra participants" should be asked to leave.

The organisers also had to ensure all participants wore numbered cards and ask attendees in masks for proof of a reasonable excuse before they could cover their faces.

The police also required the organisers to help identify people who had joined the event for a different purpose.

The organisers said banners and leaflets used at the protest were checked by officers.

They added they were also asked to use ropes or tapes to separate the participants and the public, including reporters.

Dr Lawrence Ho Ka-ki, a policing expert, said the conditions were "unprecedented in the history of Hong Kong rallies" and unheard of in Western democracies.

4. What conditions were imposed on non-policy-related public processions?

Two dozen public events have been held in Hong Kong in March after they were given letters of no objection.

Most were charity walks and others were folklore celebrations or outdoor promotional events.

Just five of the 24 events did not have a string of requirements attached to ensure compliance with the national security law.

The five were asked only to "promptly inform" the police if they expected the number of participants to be "significantly greater or less" than the attendance target predicted by organisers.

The same conditions were applied to all the other successful applications, except the Tseung Kwan O event.

The letter of no objection issued for a consultation meeting on the extension of the Tung Chung railway line held by the Islands District Council on March 4 only contained five paragraphs of conditions.

But the police listed 19 special conditions in the letter issued to the organisers of the Tseung Kwan O protest.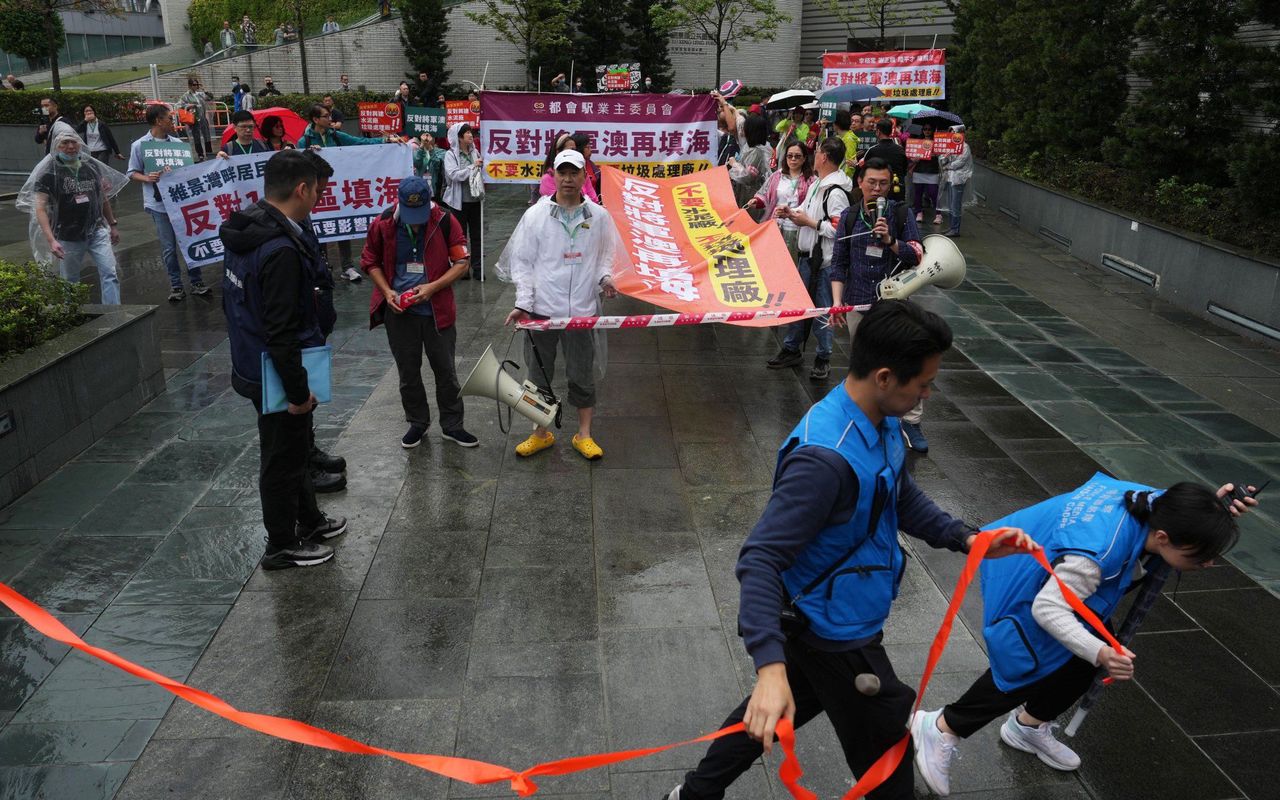 A demonstration against land reclamation was hit with strict police conditions.
5. How does Hong Kong's demonstration approval process compare to other places?

There are other places where public assemblies may be subject to pre-approval and restrictions, but to varying degrees.

A permit is required to hold outdoor assemblies and parades in Taiwan under the Assembly and Parade Act.

But the act's regulation of ad hoc assemblies was declared unconstitutional by the courts in 2014.

Singapore also has a permit system, designed to regulate all demonstrations – even ones involving a single individual.

Assemblies or marches can be held at Speakers' Corner at Hong Lim Park without a permit, but organisers must ensure no non-nationals take part.

Thomas Kellogg, the executive director of the Centre for Asian Law at Georgetown University in Washington, said US authorities were generally barred from the imposition of restrictions on protests except for minor conditions, such as limits on noise.

"I fear that Hong Kong is moving toward a Singapore-style regulatory regime, in which basic rights can only be exercised in very limited ways," Kellogg said.

He added he was also worried that the police would attach conditions to events based on the subject matter.

6. Could these unprecedented conditions affect future Hong Kong protests?

It remains unclear whether future protests will be hit with the same types of restrictions imposed on the Tseung Kwan O event.

Chief Executive John Lee Ka-chiu told reporters on Tuesday that the commissioner of police would "gather experience" and use it to plan the handling of future public assemblies.

"This is a balancing act that the commissioner of police will do and I trust that he will do well," said Lee, who avoided discussing if such strict conditions would be imposed on future marches.

Critics said they feared the scale and frequency of protests would be affected if they were too hemmed in by conditions.

Eric Lai Yan-ho, a former vice-convenor of the now-disbanded Civil Human Rights Front, highlighted that the use of numbered tags was a form of registration.

He predicted, if the rule were to be continued, people who wanted to remain anonymous might be reluctant to take part in protests.

Gary Fong Chi-shun, a researcher who has studied policing and has worked at Chinese University, said good governance could suffer if social grievances could not be highlighted through legitimate protests, a form of policy debate that can engage large numbers of people.

But political commentator Sonny Lo Shiu-hing said the special measures appeared to be reasonable and appropriate because the Sunday protest was "the first step forward" as the police had to balance the need to maintain national security with freedom of expression.

Lo said he expected the police to review demonstration applications on a case-by-case basis.

He admitted it was difficult to predict when and whether restrictions would be relaxed.