Asia's largest economy is set to showcase its burgeoning economic and trade ties with Saudi Arabia and other Arab countries during two summits on cooperation and development in the Kingdom this week.
In September, the Arab League expressed hope that the planned summits would prove to be a milestone in the strategic partnership between Arab countries and China.

The Chinese foreign ministry has released a comprehensive review of China's long-standing relations with Arab countries, and highlighted the strategic mutual trust in Arab-Chinese ties in the new era, which Chinese experts believe points out the future direction of cooperation.

The study highlights the friendship between China and Arab states that dates back to ancient times, China-Arab relations in the new era, and how China-Arab cooperation is developing rapidly amidst intertwined changes and building a China-Arab community with a shared future.

The study also asserts that China and Arab states face similar opportunities and challenges, according to a recent report in China's Global Times newspaper.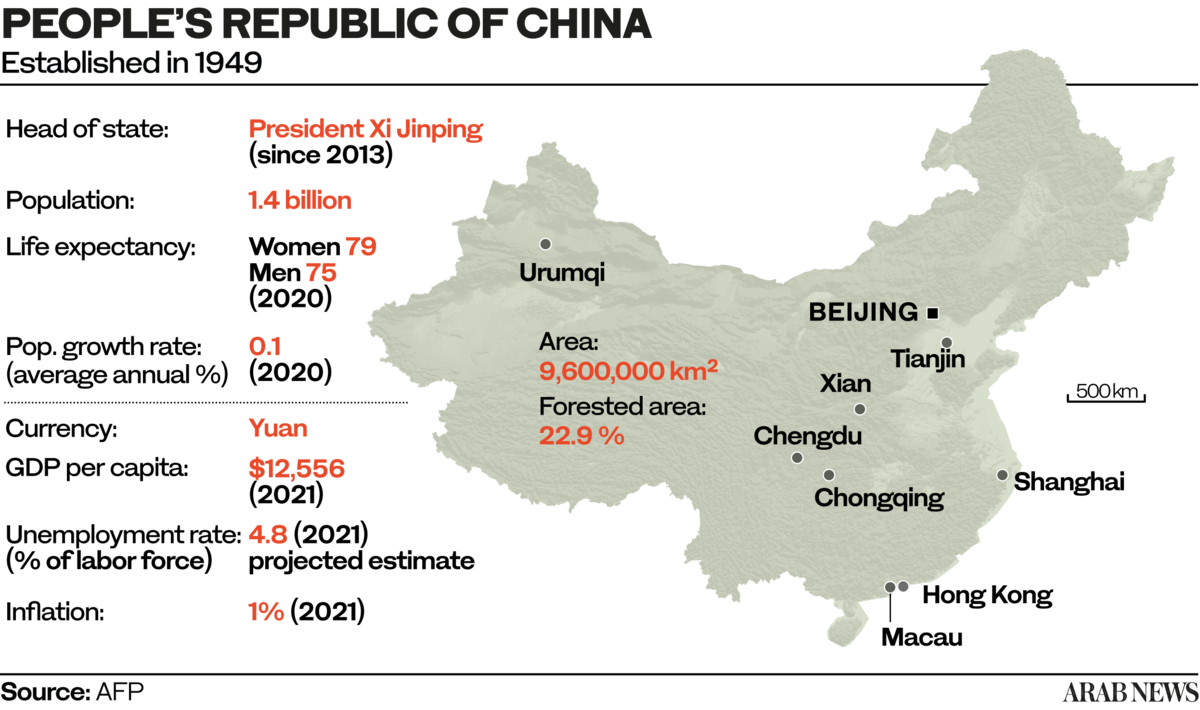 The report quotes Zhao Lijian, the foreign ministry spokesperson, as saying that China views Arab states as strategic partners in pursuit of peaceful development, further cooperation with developing countries and building a community with a shared future for mankind.
Saudi Arabia is at present China's largest trading partner in the Middle East and North Africa (MENA) region and is also the top global supplier of crude oil to the Asian giant.
Even though Russia surpassed Saudi Arabia in terms of crude exports to China by offering discounted oil, the Arab nation rebounded strongly in October by exporting 7.53 million tons of oil in October 2022 and reclaimed the position of the biggest oil exporter to the Asian giant.
In 2021, Saudi Arabia's oil accounted for 17.4 percent of China's total crude imports, worth $35.5 billion. It happened when China's crude imports fell for the first time in 20 years due to the
COVID
-19 pandemic.
Earlier in October, Saudi Energy Minister Prince Abdulaziz bin Salman and China's national energy administrator, Zhang Jianhua, discussed ways to strengthen cooperation and bilateral ties in the field of energy.
During the virtual meeting, the two sides discussed cooperation and joint investments, stressing the importance of electricity and renewables and collaborating in the clean hydrogen field through research and development.
China's trade relationship with Saudi Arabia is not just confined to the energy sector, as both countries share strong non-oil export and import activities.
When Saudi Arabia's non-oil exports and re-exports surged by 13.1 percent to $20.86 billion in the third quarter of this year, China remained the Kingdom's primary trading partner, with 16.4 percent of the total exports.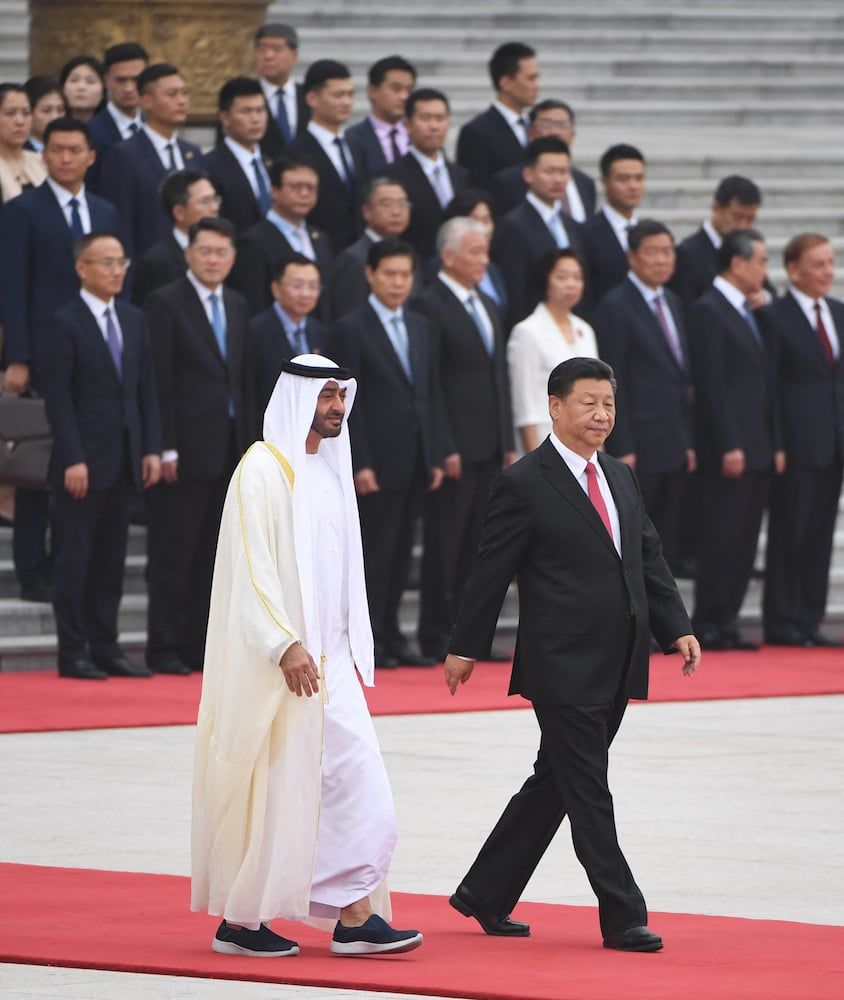 Abu Dhabi Crown Prince Mohammed bin Zayed (L) walks with China's President Xi Jinping during a welcoming ceremony outside the Great Hall of the People in Beijing on July 22, 2019.

In the third quarter, the Kingdom's merchandise imports grew to SR181.1 billion ($48.8 billion), with China attaining 20.7 percent of the share and the topping of the list.

According to the United Nations Comtrade database on international trade, Chinese exports to the Kingdom amounted to a whopping $30.32 billion in 2021.

Chinese exports to the Kingdom were dominated by electrical and electronic equipment, which totaled $4.39 billion, followed by machinery, nuclear reactors and boilers at $3.20 billion.

Of the total electronic equipment exports, transmission apparatus for radiotelephony, televisions, cameras and cordless phones accounted for $1.85 billion, a clear indication of the rising popularity of Chinese smartphone brands like One Plus, Huawei, Poco, Realme, and Vivo in the Kingdom.

On the other hand, the value of Saudi exports to China was worth $10.96 billion last year, driven by organic chemicals exports, which amounted to $5.15 billion.

Last year, the Kingdom also exported plastics and mineral fuels worth $3.10 billion and $1.36 billion, respectively.

Earlier in April, Chinese President Xi Jinping told Crown Prince Mohammed bin Salman during a phone call that Beijing always prioritizes deepening ties with Riyadh.

President Xi also added that China wants high-level cooperation in energy, trade and high-tech industries with Saudi Arabia.

According to news reports, the Chinese delegation is expected to sign dozens of agreements with Gulf states and other MENA countries concerning energy, security and investments.