Board of directors of parent company Next Digital plans to write to Security Bureau on Monday with request.
The Apple Daily tabloid is likely to ask Hong Kong's Security Bureau to release some of the HK$18 million (US$2.32 million) worth of assets frozen during a police crackdown on the paper's top leadership on Thursday so it can pay the wages of its 1,300 employees.

The cash-strapped paper reported on Sunday that the board of directors of parent company Next Digital was planning to write to the bureau on Monday to make the request, with salaries due in 10 days.

The 1,300 employees on the Hong Kong payroll accounted for the lion's share of staff costs, at HK$920 million as of March last year.

The paper said that if the bureau rejected the request, it would have no choice but to file an application with the Court of First Instance seeking to revoke the order freezing the assets.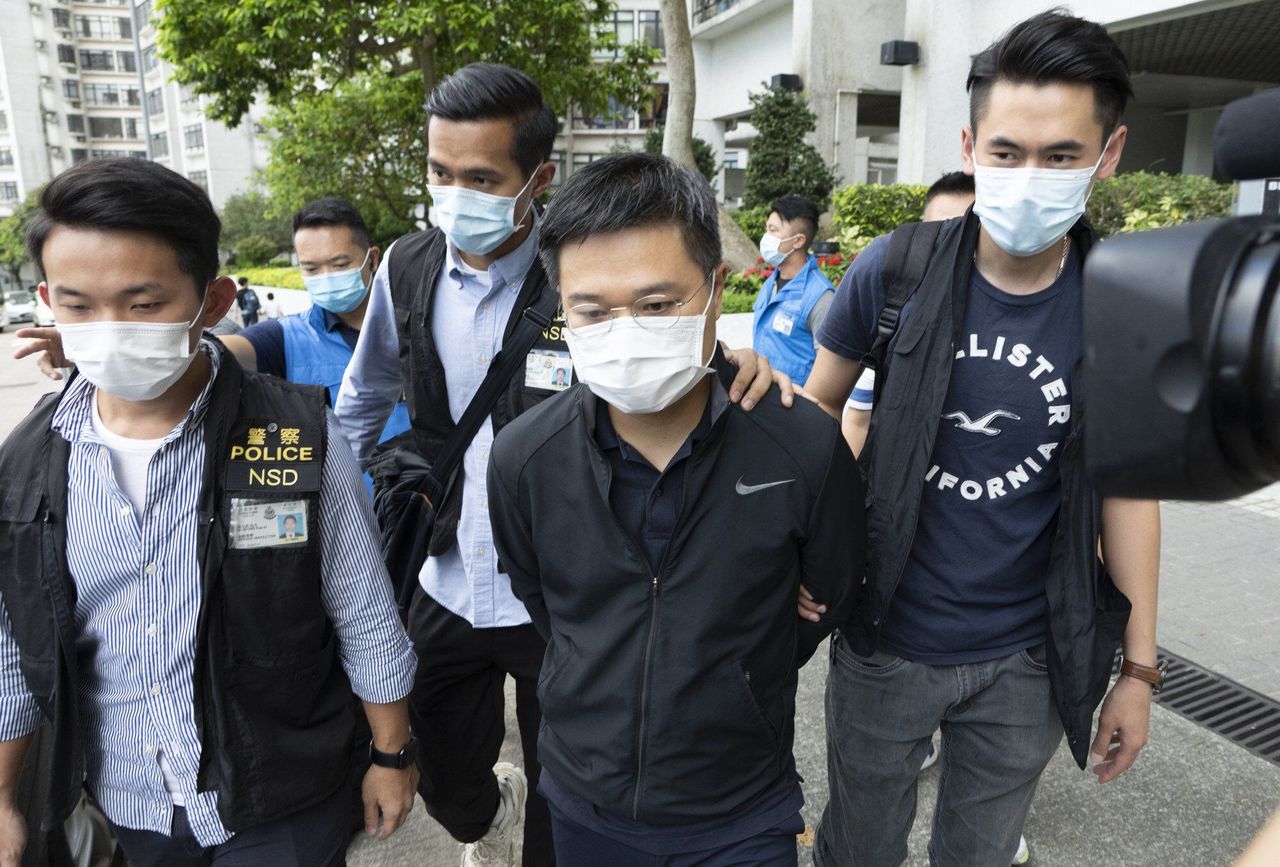 Apple Daily editor-in-chief Ryan Law has been remanded in custody.

Under the city's labour laws, if wages are not paid within one month after they become due, a worker may deem his employment contract to be terminated by his employer and is entitled to payment in lieu of notice in addition to other statutory and contractual termination sums.

On Thursday, the police force's national security unit arrested the paper's editor-in-chief and four other executives whom they held responsible for the publication of more than 30 articles allegedly calling for foreign sanctions, an offence under the national security law. The arrests marked the first time a top editor at a media agency had been detained under the security law.

Editor-in-chief Ryan Law Wai-kwong and publisher Cheung Kim-hung were charged on Friday with conspiring to collude with foreign forces and remanded in custody. The other three were released on bail pending further investigation.

Authorities froze HK$18 million worth of assets of three companies affiliated with the newspaper, and seized 38 journalists' computers at the tabloid's Tseung Kwan O headquarters.

With the paper's leadership hobbled by the arrests and its finances under severe strain, Apple Daily admitted it was in dire straits and the current cash flow was only capable of financing the company's operations for a few weeks.

The paper said the board held a meeting on Saturday and discussed how to stay afloat but the directors were not optimistic about getting the money back.

A bureau spokeswoman said endangering national security was a very serious crime.

"We handle such crimes according to the law, targeting illegal acts, and invoke the power to freeze offence-related property based on need and the law," she said, adding the secretary for security would handle any application to deal with frozen property in accordance with the law.

Mung Siu-tat, chief executive of the pro-democracy Confederation of Trade Unions, urged the bureau to unlock some of the frozen assets so employees could get paid, adding people would be in no doubt the freezing of assets was a "political move to push the newspaper to closure".

He added: "The Hong Kong government is giving the public a feeling that it is sacrificing the labour welfare of 1,300 employees just for the sake of fulfilling its political mission."