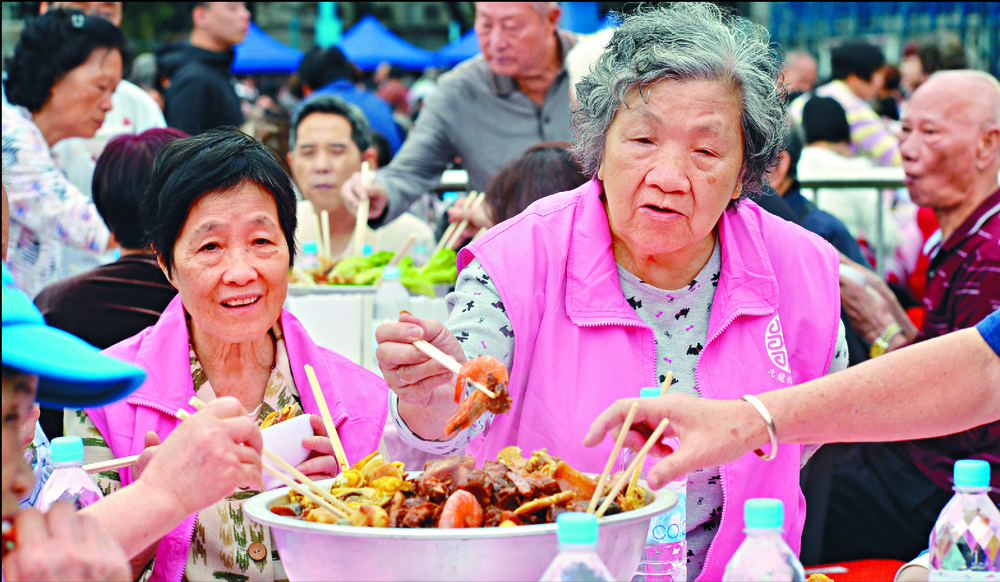 Appetite for takeaway festive dish grows
Restaurants are offering creative takeaway menus in an effort to compensate losses due to a dine-in ban after 6pm, while the Mong Kok Flower Market continued to see many people buying flowers for the holidays yesterday.
Catering veterans said eateries have come up with different versions of poon choi - a traditional dish containing layers of ingredients including seafood, meat and vegetables for sharing - including some that can morph into hot pots by adding soup.

Others have developed vegetarian and western styles of poon choi. A Japanese restaurant in Tsim Sha Tsui created a Mount Fuji Miyazaki A5 Wagyu poon choi priced at HK$599. Another catering company sold western poon choi with ingredients like Boston lobster and German pork knuckle.

President of the Federation of Restaurants and Related Trades Simon Wong Ka-wo said poon choi sales increased this year due to the dine-in ban. He added that some hotels and private clubs also sold poon choi this year.

"Last year, poon choi generated about 15 percent of catering business. It has increased to 30 percent this year."

Chairman of the Association for Hong Kong Catering Services Management Yeung Wai-sing said the dine-in ban made family dinner, usually on Lunar New Year's Eve, difficult. He believed restaurants could only see about HK$100 million turnover a day during this year's lunar holiday - around one-third of business during the pre-pandemic period.

Meanwhile, crowds flocked to the Mong Kok Flower Market on the weekend to pick flowers after authorities canceled this year's lunar fairs. But flower store owners said sales were similar to last year, despite bigger crowds.

Chairwoman of the Hong Kong Flower Retailers Association Elizabeth Tse Wong Siu-yin believed flower market shops could see five to six-digit turnover this year.

She also said that due to the cancellation of lunar fairs and the 6pm dine-in ban, many chose to buy flowers in the district they live in.