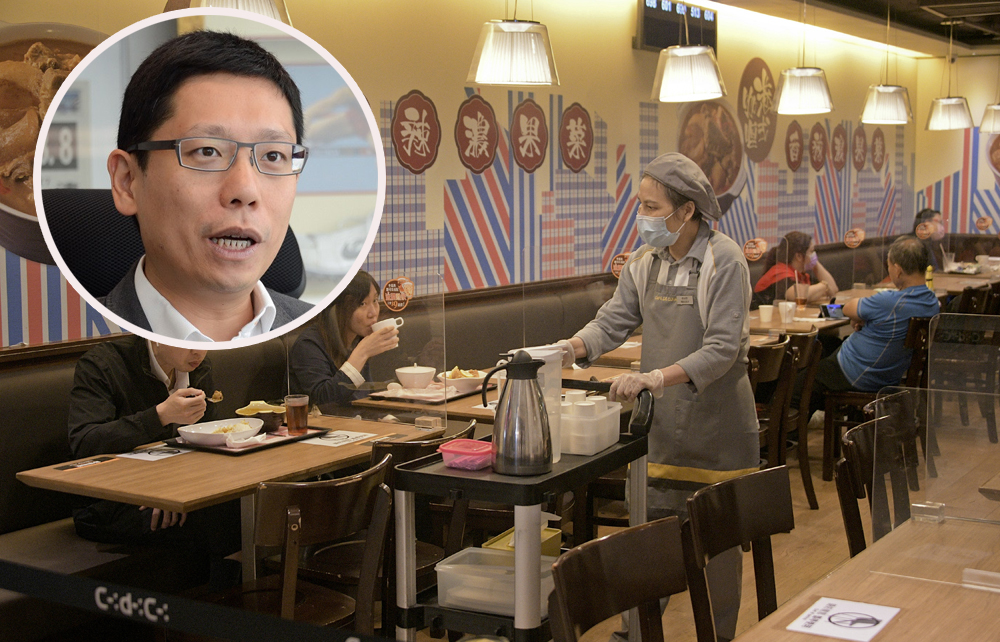 App mandate should come with easing of Covid rules, says restaurant owner
A restaurant owner said the Covid rules for restaurants and other specific premises should be eased as the government mandates using the "LeaveHomeSafe" contact tracing app.
The SAR government yesterday confirmed that the use of the app would be compulsory at all restaurants, gyms, and hotels from December 9.

Chairman of the Institution of Dining Art, Simon Wong Kit-Lung, also the chairman of the LH Group of restaurants, said making the use of the app compulsory would undoubtedly impact restaurants. Still, he stressed it is hard to predict citizens' reaction to such new arrangements.

Wong said he hoped that the new mandate would see restrictions on specific categories of restaurants relaxed to allow more people to eat at a table as well as longer operating hours.

He also added that there are still two weeks before the mandate comes into effect, in which he believes the government would discuss with different industries ways to minimize the impact on them.

Meanwhile, Rex Wong Hiu-shan, chairman of the Hong Kong Recreation and Sports Professionals General Union, said most gym-goers are used to registering themselves before entering relevant premises and that the mandate would have minimal impact on the industry.