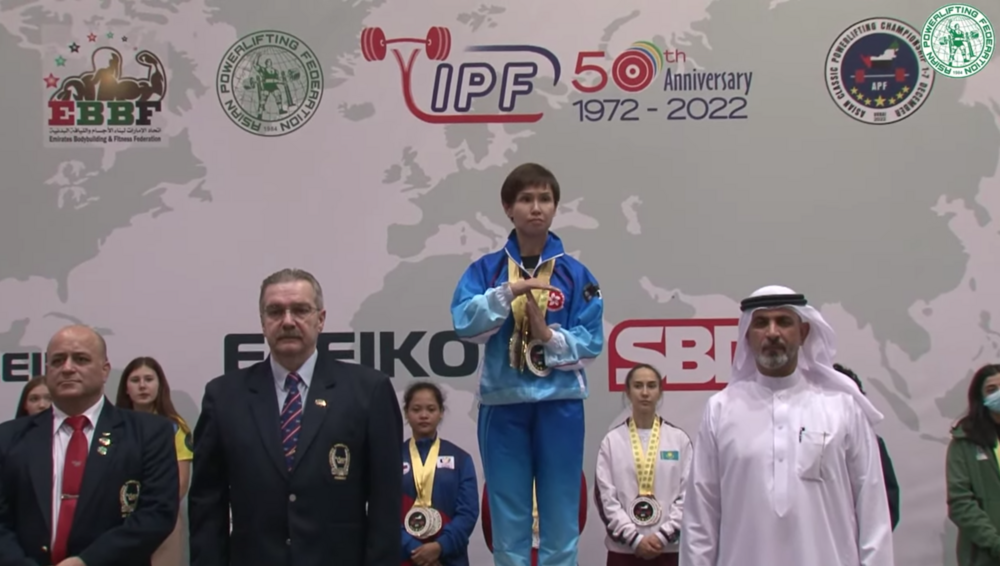 APF apologies for national anthem blunder citing 'volunteers' mistake
Asian Powerlifting Federation (APF) apologised for a 2019 protest song being wrongly played instead of China's national anthem during the award ceremony for the Hong Kong athlete.
In a letter issued today, the president of APF Farshid Soltani explained that the blunder was due to "the technical team, which is made up of volunteers from various countries, have no idea of what China's national anthem should be".

"The technical team downloaded all national anthems from the Internet to prepare for countries who did not bring their national anthems," said the letter, "...the incorrect file was not deleted and was played during the award ceremony.

"We have examined the files of the national anthems after the incident and will ensure that will not happen again." wrote the sports body.

The incident happened last Thursday (Hong Kong time) at the Asian Classic Powerlifting Championship 2022 in Dubai, United Araba Emirates. 

During the award ceremony of the Women's 47-kilogram class competition session, the banned protest song "Glory to Hong Kong" was played instead of China's national anthem when Susanna Lin won gold.

She made a "T-sign" to intervene after a dozen seconds when the protest song was played, after which the organisers played China's March of the Volunteers instead.

According to the guideline issued by the Sports Federation & Olympic Committee of Hong Kong, China, after the previous incident involving the protest song was misplayed as China's national anthem in a rugby tournament in Korea, athletes should make gestures to express objection when an error is made on an event upon the national anthem.