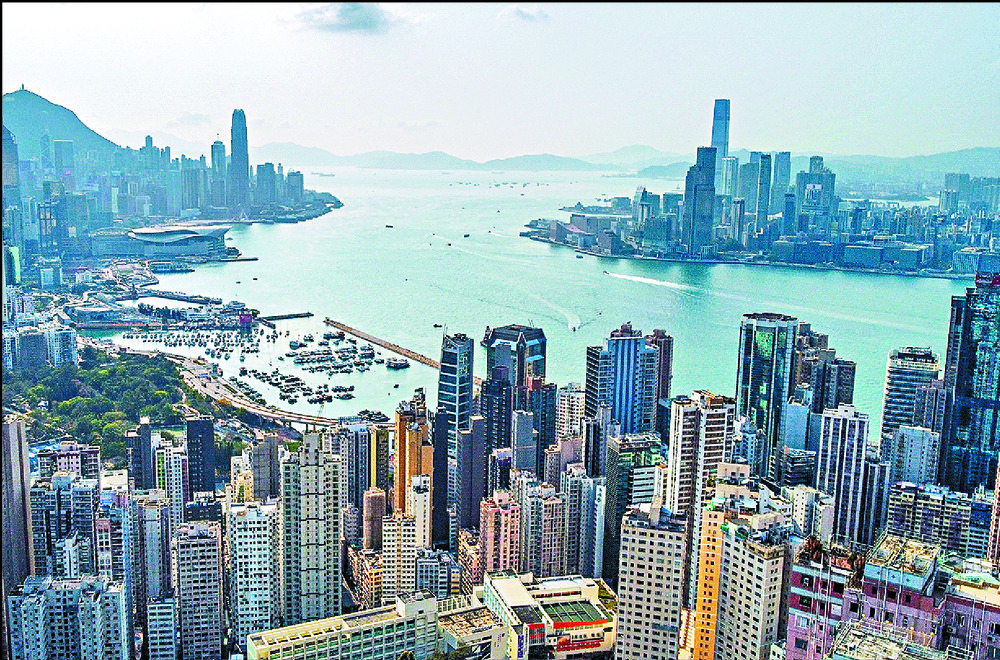 Anti-sanctions law on backburner
Beijing hasn't set a timetable for extending the anti-sanctions law to Hong Kong, where the financial sector is concerned over its possible impact on operations, Chief Executive Carrie Lam Cheng Yuet-ngor said.
Lam's remark came as reports said Beijing had put aside the law's local legislation after the sector's insiders informed Vice-Premier Liu He that the law might "put them in a dilemma."

The news represented a U-turn from the expectation that the standing committee of the National People's Congress would look into listing the law in the Basic Law's annex III.

Lam said yesterday she also did not know when the standing committee might discuss the law's extension to Hong Kong again.

But she said if the extension happened, it would come after Beijing had taken into consideration the SAR's status as a financial hub.

On the law targeting Hong Kong, she said both she and the SAR supported Beijing in striking back.

Lam also said district councillors' oath-taking was almost complete as the fourth and final batch of New Territories West representative would be taking their oaths on Friday.

She said once the oath-taking process was completed, the government would review arrangements for the 18 district councils.

That came as two Tuen Mun councillors, Gary Poon Chi-kin and Wong Tak-yuen, said they would not join in taking oaths on Friday.

This came after 16 councillors, nine from Sha Tin, were in question as the third batch of New Territories East district councillors took oaths on Monday.

Poon said if he were to take the oath, he would be "betraying Hong Kong and Hongkongers."

Wong, who had served Tuen Mun's Leung King constituency for almost six years, said the government had suppressed the role of district councils and showed no respect for the voice of the people.

He also saluted pro-democracy district councillors, including those who declined to take oaths and those who stayed behind.