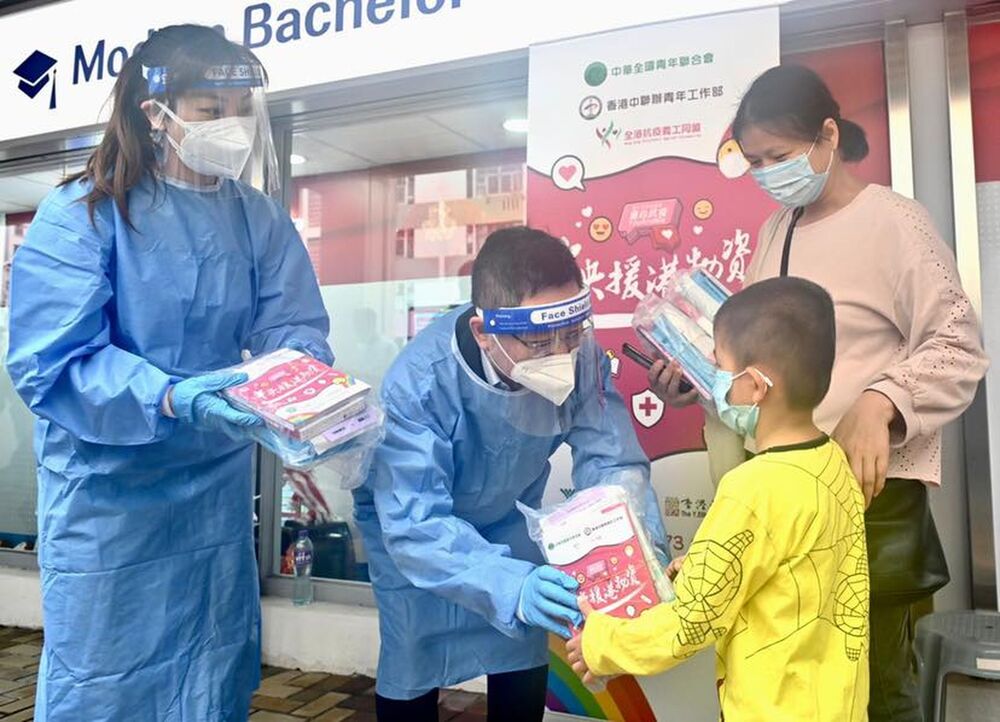 'Anti-epidemic bags' to be distributed to all citizens starting Saturday
Starting from Saturday, the government will distribute anti-epidemic service bags to some 2.7 million households in Hong Kong.
Each of the bags will contain supplies for citizens to fight the pandemic, including two boxes of Chinese medicine, 20 rapid test kits and 20 KN95 masks.

Speaking on an i-Cable TV program, Jack Chan Jick-chi, acting secretary for home affairs, said around three million bags will be packed at more than 100 service centers, a process which is expected to complete within three days.

The bags will be distributed to about 2.7 million households in Hong Kong starting this Saturday, expected to finish within seven days.

Secretary for Education Kevin Yeung Yun-hung said the Education Bureau has arranged an anti-epidemic team of 450 people to help with lockdowns and compulsory testings.

He said the bureau will add another 200 people to the team, expanding the original three groups to five, to help with packing and distribution of anti-epidemic service bags.