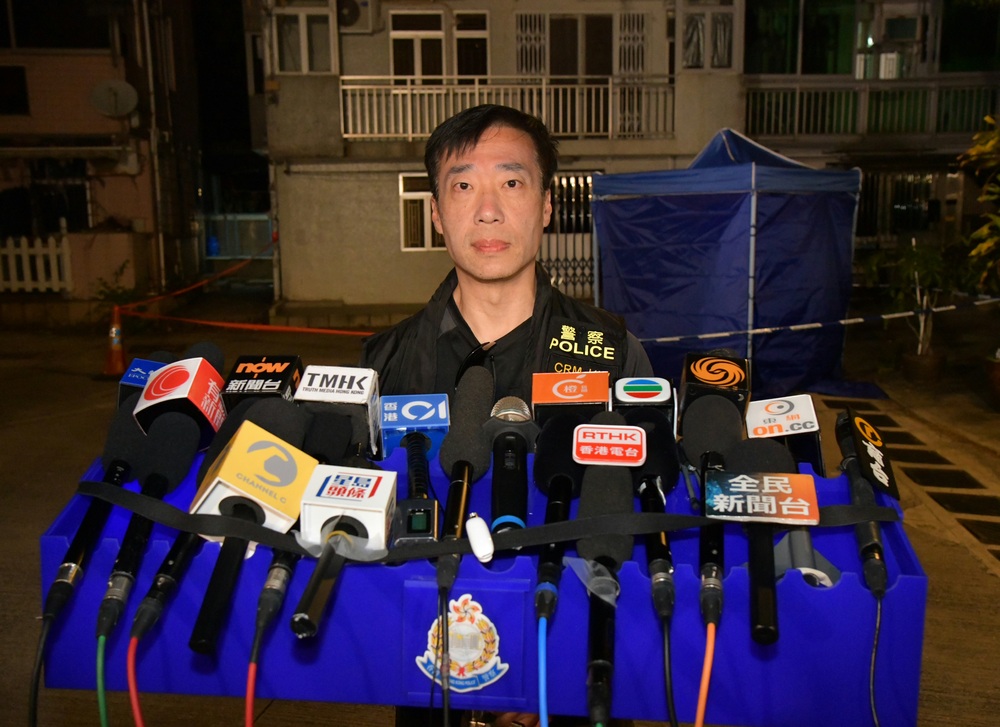 Another man arrested in gruesome killing of model
A 41-year-old man suspected of trying to help an alleged murderer in the gruesome killing of model Abby Choi Tin-fung to escape by sea out of Hong Kong was arrested yesterday, the sixth suspect held.
Lam, a friend of Choi's ex-husband Alex Kwong Kung-chi, 28, was arrested in Sheung Wan in the afternoon for assisting Kwong to abscond, Superintendent Alan Chung Nga-lun of the Kowloon West regional crime unit said yesterday.

Chung said Lam worked in a yacht rental company and was trying to receive a reward of several thousand dollars to help Kwong, who is wanted for the killing of Choi.

Lam was detained for investigation overnight and officers are checking his relationship with other arrested suspects.

A source said Lam is a senior staff member of a yacht rental company in Sheung Wan where Kwong knew Lam through a friend as someone who "wanted to rent a yacht and flee Hong Kong."

After negotiation, Lam agreed to pick up Kwong at Tung Chung New Development Pier for HK$300,000. It was planned that after they got into international waters, Kwong would get onto another vessel to leave Hong Kong.

But Kwong failed to escape as police officers were waiting at the pier for him.

Meanwhile, Chung also said the three-day search operation for Choi's limbs at North East New Territories Landfill in Ta Kwu Ling ended yesterday, and no important evidence was found.

About 130 police officers searched an area the size of a football field in the landfill, which is about five meters deep and filled with 3,000 to 4,000 tonnes of waste. Chung said was like "looking for a needle in a haystack" to search for two or three garbage bags that contain evidence.

Police believed the arrested suspects had several garbage bags, containing Choi's body parts, clothes, a phone and the murder weapon, dumped at a refuse collection point at the entrance of Lung Mei Village last Wednesday morning.

They also contacted the garbage truck driver who said the rubbish had been dumped in the landfill. Chung said they will not give up searching for evidence, hoping to bring everyone who has assisted the murderers to justice.

The village house where Choi's remains were found was still sealed off due to unfinished evidence collection work.

Choi was reported missing last Tuesday and police found parts of her body in a village house in Lung Mei Village, Tai Po.

Police first arrested three of Choi's ex-in- laws on Friday, then Alex Kwong on Saturday.

Alex Kwong, his father Kwong Kau, 65, and brother Anthony Kwong Kongkit, 31 have been charged with murder. His mother, Jenny Li Sui-heung, 63, is charged with attempting to pervert the course of justice.

Kwong Kau's 47-year-old mistress, Ng, was arrested for allegedly harboring Alex Kwong. She has been granted bail.