Bank of America Securities in-house counsel Samuel Phillip Bickett convicted of assaulting constable during incident at Causeway Bay MTR station in December 2019.
A lawyer who grappled with a plain-clothes police officer after accusing him of attacking commuters with a baton at a Hong Kong railway station two years ago has been found guilty of assault.

Samuel Phillip Bickett, who heads Bank of America Securities' Asia-Pacific anti-bribery and anti-corruption team, was convicted of assaulting Senior Constable Yu Shu-sang near Exit F of Causeway Bay MTR station on December 7, 2019.

The 37-year-old American was remanded in custody after being found guilty at Eastern Court on Tuesday, one day before the expiry of his working visa.

In a written statement, Bickett said the verdict was outrageous and "entirely unsupportable by both the law and the evidence in this case".

He added: "I will appeal this verdict, and I will not rest until justice is done."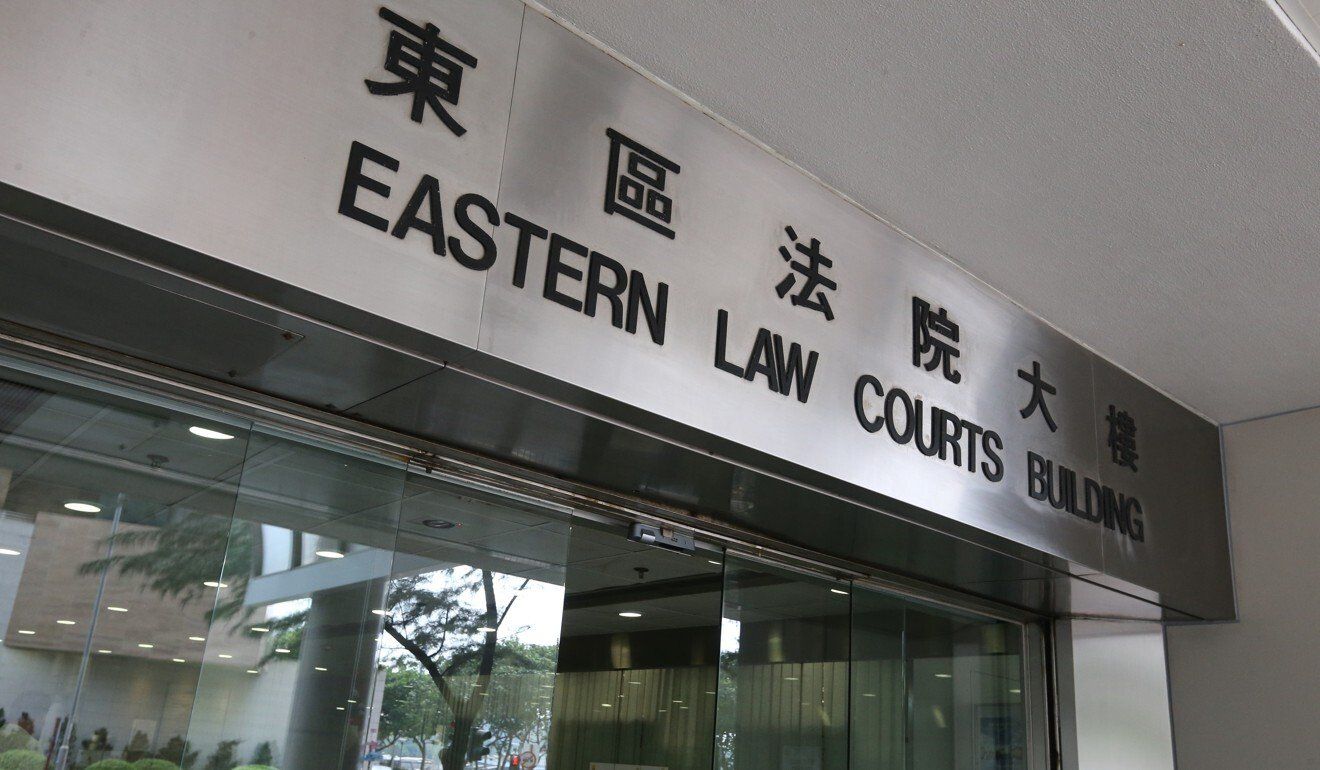 Samuel Phillip Bickett was tried in Eastern Court in April.

The incident took place three months after the city's 31,000 police officers received top-level approval to carry retractable batons during off-hours to execute "constabulary duties" amid anti-government protests that year.

The trial in April heard that Bickett attacked Yu after the officer brandished his metal baton in a failed bid to stop a man who allegedly jumped a turnstile that afternoon.

Yu, who was on his way to the marine police base in Aberdeen, first intercepted the man outside the station's ticket office but he broke away after a violent struggle.

The man was intercepted again near the staircase leading to Exit F, but escaped after Yu, who was pressing his baton against the man's chest, was hit from behind by an unknown passer-by.

Yu then questioned a commuter who he suspected of attacking him, but the latter responded with a question: "Are you popo?" – a slang term commonly used to refer to police during the social unrest.

The officer first denied being in the force, before saying yes.

Bickett, who witnessed the exchange, was said to have charged towards Yu in an attempt to snatch his weapon, punching the officer in the face and kneeling on his body in the scuffle that ensued.

In his defence, Bickett said Yu used excessive force against the purported fare dodger, adding he had attempted to control the officer fearing he might injure other commuters after hearing him deny being a police officer.

But Magistrate Arthur Lam Hei-wei did not believe him, pointing out the officer could be heard in video evidence indicating his identity three times during the fracas.

Lam said it was "perfectly understandable" for Yu to refuse to identify himself with the "disrespectful reference" of popo, as the term was "degrading" to police.

Instead, Lam ruled that Bickett's sole intention was to snatch the baton from the officer when he was surrounded by hostile onlookers.

"There is simply no justification for the defendant to snatch [Yu's] baton when no one was in immediate danger," the magistrate said. "He could have simply asked [Yu] to put back his baton for further discussion."

Lam postponed sentencing to July 6 pending the defendant's background report. Assaulting a police officer is punishable by six months' imprisonment and a fine.