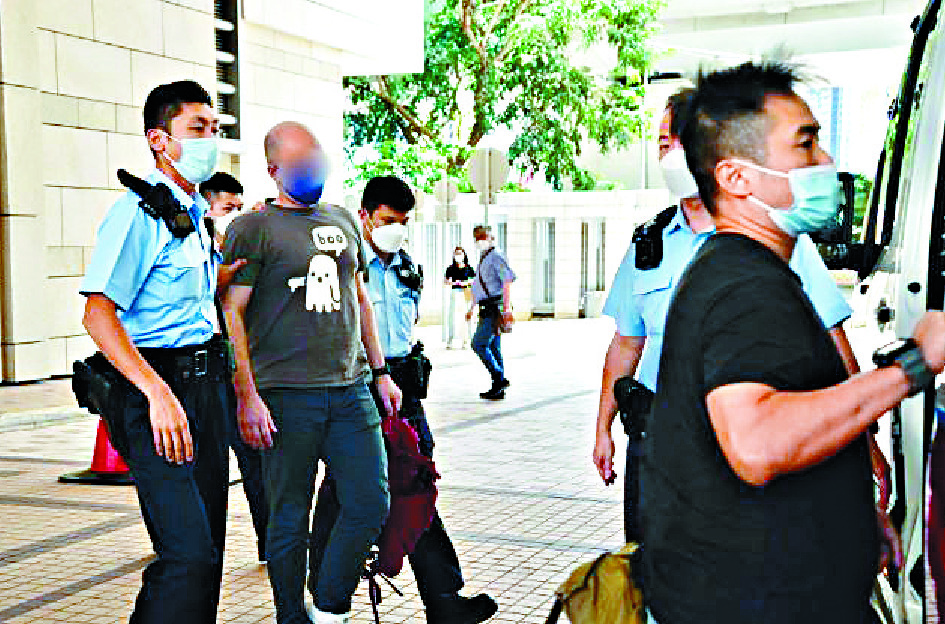 American 'chef' feels sharp end of law in court check
An American man carrying an 18-centimeter knife in his backpack was arrested yesterday while trying to enter West Kowloon magistrates' courts.
The 39-year-old suspect claimed to be a chef at a clubhouse who uses the folding knife at work to open boxes.

He also said he went to the court building to submit administrative forms in regards to a deceased friend.

Police said they received a report at 11.09am yesterday that an X-ray machine at the court building's entrance detected a sharp metal object inside a foreigner's backpack when he was passing through security checks.

Officers arrested the man on suspicion of possession of an offensive weapon.

The incident was the third time this month that suspects attempted to bring weapons into the building, after a 24-year-old man carrying two 20cm long pocket knives and a 55-year-old man with brass knuckles tried to enter the building separately last Monday.

Both were stopped at the security checkpoint and arrested later.

Mandatory security screenings for visitors to court buildings began from December 18.

This was after two threatening letters containing powder were delivered to the courthouse in November.

Areas of the building were temporarily closed as dozens were evacuated. Court proceedings were not affected and the two cases were classified as criminal intimidation.

Following the incidents, the Department of Justice said the intimidation of judges "will never be tolerated."

Security screening involves a body scan with metal detectors and an inspection of personal belongings with an X-ray baggage scanner.

Drinks are also not allowed in. Visitors are encouraged to bring their own cups into the building for free refills or they can purchase drinks at vending machines within controlled areas.

Similar screening procedures are also adopted at the high court and the court of final appeal.