Surge in demand and staff absences in Covid-19 fifth wave led to waits of up to 39 hours for ambulance transport
Hong Kong's ambulance service failed to hit its 12 minute response time target for half of last year as a surge in demand over the city's fifth Covid-19 wave left some patients waiting more than 1½ days.

Although emergency workers were able to respond to 88 per cent of 2022's ambulance calls inside 12 minutes, the figure fell short of the year's performance pledge of 92.5 per cent, the Fire Services Department said on Wednesday.

The department, which also runs emergency ambulances, said it was only able to reach its response goal in January, April, May, June, October and November.

"At one point, 866 ambulance staff, accounting for a quarter of total ambulance manpower, were absent from duty due to infection or under quarantine, leading to a deep shortage of manpower on the front lines," Andy Yeung Yan-kin, the director of Fire Services, said.

Some people waited up to 39 hours for ambulances at the peak of the fifth wave of Covid-19 last March.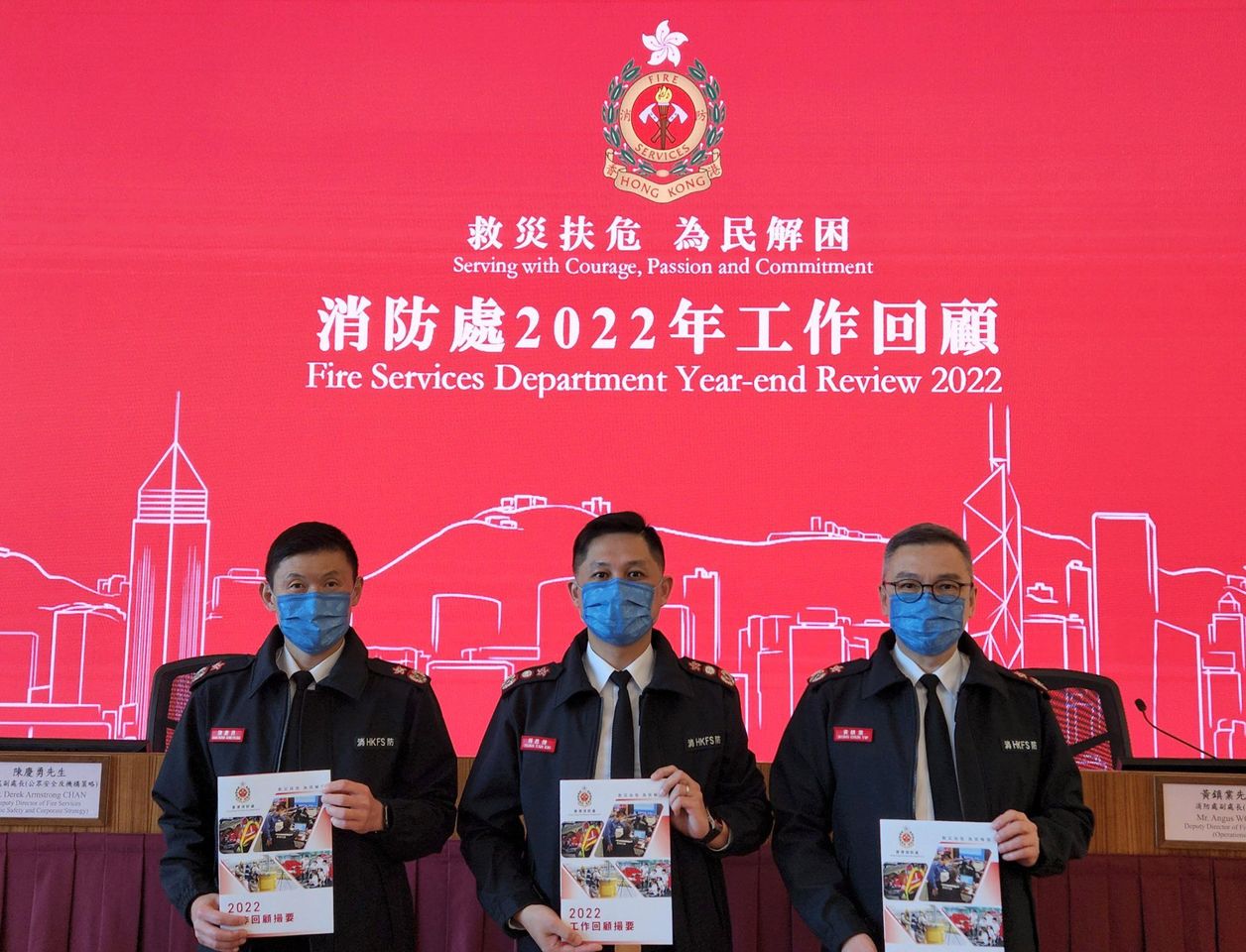 Andy Yeung, the director of the Fire Services Department (centre), flanked by ambulance services deputy directors Derek Armstrong Chan (left) and Angus Wong, only met response targets for five months last year as he unveiled his annual review.
Yeung said the department received more than 2,700 calls every day over the peak period, with more than half involving
Covid
-19 patients.
The department said it had rearranged duty rosters, called up back end staff, qualified firefighters, teaching staff and retired officers to help, as well as organising a fleet of coaches for non-emergency patients.
Yeung said around 200 firefighters who held ambulance licences were recruited to staff vehicles in the fifth wave.
About 30 qualified firefighters were still doing overtime duty as ambulance drivers this month.
Yeung explained that the disinfection procedures needed after an ambulance had carried a
Covid
-19 patient had also slowed down response times.
"After handling each case, the ambulance would need to be disinfected thoroughly before taking on another patient, yet we don't know if the next patient is going to be infected with
Covid
-19 or not. Cleaning takes time as well, hence we would need 1.5 to two times longer to handle each patient," Yeung said.
But the process was speeded up in August after the department revamped cleaning procedures and introduced a more efficient disinfectant.
The number of ambulance calls per day dropped to around 2,100 calls a day this month and the proportion of
Covid
-19 cases also decreased, to around one-fifth of total calls.
"We can cope with the current situation with our existing resources," Yeung promised.
He added that, as Hongkongers took up hiking as an escape from a battery of health precautions and travel restrictions, rescue missions for the service had also increased.
There were 1,014 rescue operations last year – more than 4½ times the 215 carried out in 2019.
Yeung added that the department was working on an app for mobile devices that used GPS to pinpoint the location of people in difficulties and shorten rescue times.