Almost 50 applications from experts in universities, scientific research institutions and enterprises have been received, Hong Kong government official reveals.
Almost 50 researchers have applied for the screening process of Beijing's unprecedented space programme recruitment drive in Hong Kong, a response experts have called "encouraging".

Earlier this month, the China Manned Space Agency said candidates from Hong Kong and Macau would be eligible for the first time to apply for two positions as payload specialists. Applications opened on October 6 and will close at 11.59pm on Thursday.

Deputy Financial Secretary Michael Wong Wai-lun revealed in a Facebook post on Wednesday night that an "overwhelming response" of almost 50 applications from experts in universities, scientific research institutions and enterprises had been received.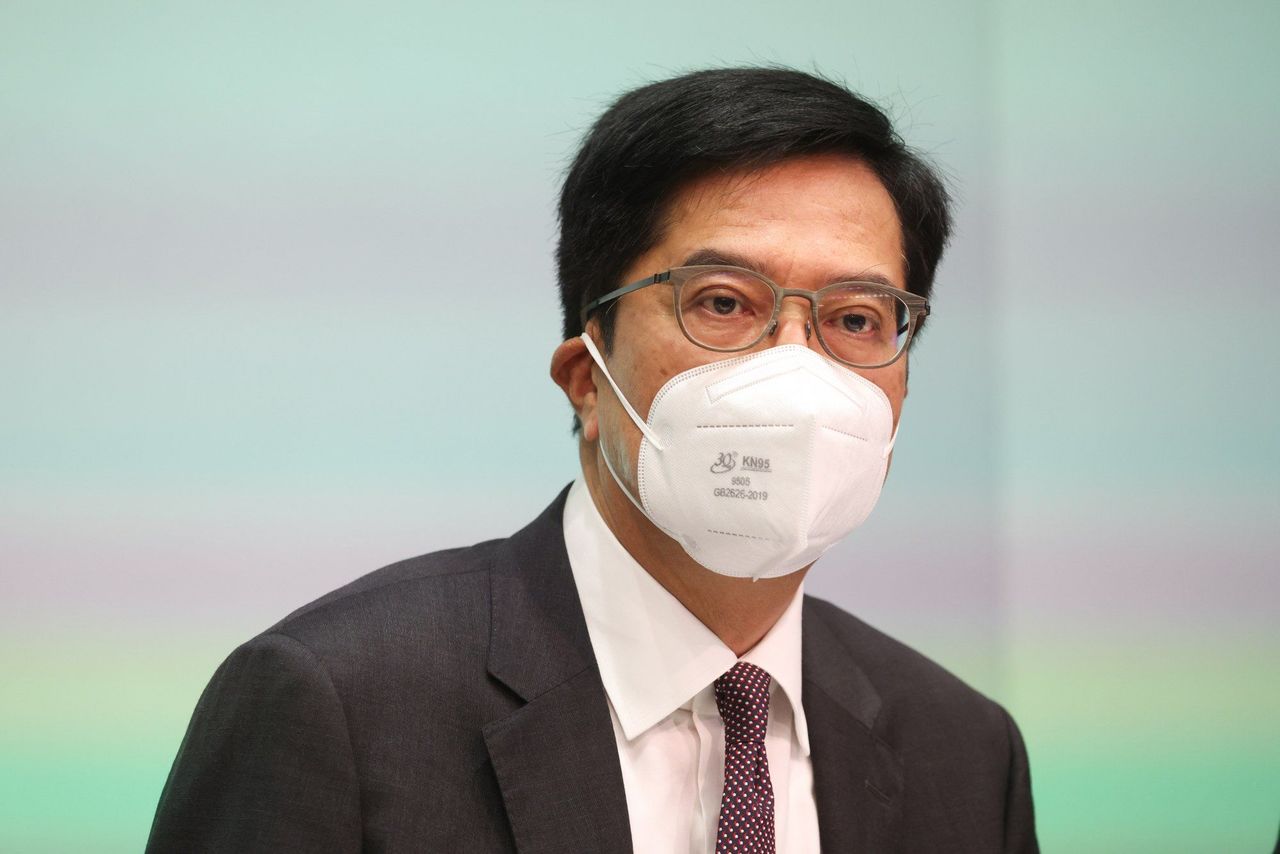 Deputy Financial Secretary Michael Wong.

He said the Innovation and Technology Commission would announce more details later.

Professor William Wong Kam-fai, associate dean at Chinese University's faculty of engineering, said 50 applications was an encouraging number and signified a great start for the city.

"The number is pretty high because all applicants need to fulfil various listed criteria and it's not easy to pass that threshold just to be eligible. Hong Kong has capable experts, otherwise Beijing won't waste its time recruiting here," Wong said.

According to the criteria listed by the space agency, candidates must be Chinese nationals with Hong Kong permanent residency. The programme also sought those deemed to have a patriotic background and adhered to the "one country, two systems" governing policy, in addition to upholding both the state and local constitutions.

Applicants are required to hold a doctoral degree in disciplines such as biology, medicine, physics, chemistry, biomedical engineering, electronic engineering or astronomy. They are also required to have a minimum of three years' professional working experience.

They must also fulfil various physical requirements, including being aged between 30 and 45, while men must be 1.62 to 1.75 metres tall and women 1.6 to 1.75 metres.

Wong said that while the recruitment drive was a great start for the city, applicants needed to compete with other candidates from different cities in mainland China who might have more exposure to the aerospace field.

"For example, students at Beihang University in Beijing are more familiar with aerospace-related topics and know more about the requirements of being a payload specialist or an astronaut," Wong noted, referring to the institution previously known as Beijing University of Aeronautics and Astronautics.

Payload specialists are generally recruited from candidates with a strong background in science or engineering, with the role requiring individuals to oversee highly complex or classified on-board equipment, in addition to carrying out functions such as astronautical measurements.

"It's good that our researchers and students are willing to contribute to the country. We definitely have a chance, but it will be more like observing nature for us because we have never tried this before. We can learn a lot from this recruiting experience," the engineering professor added.

However Professor Quentin Parker, director of the space research laboratory at the University of Hong Kong, argued that scientific capacity was more crucial for being a payload specialist.

"Having the right kind of mentality and technical intelligence as well as capacity in science are key, not necessarily even anything to do with aerospace, because the specialism of the payloads may be focused on the biological side and trying to do experiments on the space station. That's where the expertise is", said Parker, adding the city did not have a huge infrastructure yet in aerospace which needed to be addressed.

He said 50 applications was an encouraging number but a lot of probably good candidates might be too scared to apply.

"These are the kind of people that really need to be encouraged to believe in themselves more. I think that's part of Hong Kong that people are quite conservative and risk-averse," Parker said.

Several major universities, the Hong Kong Applied Science and Technology Research Institute and Hong Kong Productivity Council told the Post that some of their staff were interested in applying for the specialist posts.