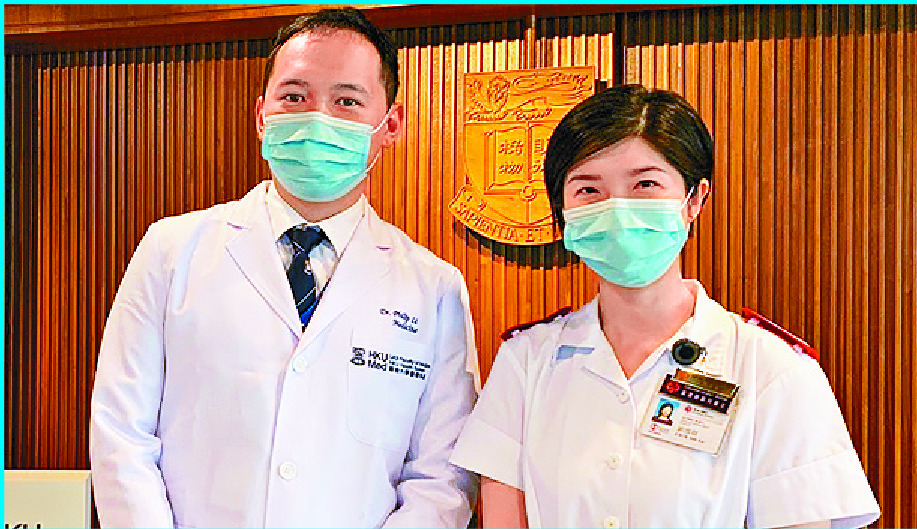 Allergy tests seek to fix problem labels
Specially trained nurses have been conducting allergy tests in a pilot initiative by the University of Hong Kong to eliminate 90 percent of incorrect penicillin allergy labels in the city.
The Hong Kong Drug Allergy Delabelling Initiative, which aims to clear up allergy labels found to be inaccurate, is a nurse-led testing strategy overseen by the clinical assistant professor and division chief of rheumatology and clinical immunology, Philip Li Hei.

Li said although one in 50 people in Hong Kong have documented penicillin allergies, about 8,000 additional labels are generated every year. "But up to 90 percent of labels are found to be incorrect after formal allergy evaluations are conducted," he said.

Adverse effects of incorrect drug allergy labels may prevent patients such as elderly and immuno-compromised patients from getting the treatment they need and exhaust the system's inventory of other medicines.

"Hong Kong's capacity for allergy testing for the public is severely limited by its low allergist-to-population ratio, with only one allergist in the public healthcare service," said Li.

The study found 90 percent of penicillin allergy labels out of 310 patients were incorrect.

Nurse-led evaluation of future penicillin use after de-labeling was 32 percent, compared to 19 percent for specialist-led evaluation.

The initiative operates under a model that allows nurses and other non-allergists to perform allergy testing. Under the initiative, patients suspected to be allergic to penicillin are interviewed over the phone by trained nurses under the Hong Kong West Cluster of the Hospital Authority, then classified as low-risk or non-low-risk.

Low-risk patients, 70 percent in all, receive allergy testing through skin tests and intra-dermal tests at Queen Mary Hospital, with further tests for indicators such as blood pressure and blood oxygen levels.

"Up to 90 percent of low-risk patients have been found to be non-allergic to penicillin following evaluation, and have been de-labeled," said Gladys Kwok Suet-kei, advanced practice nurse of Hong Kong West Cluster.

Kwok said nurses are also tasked with explaining the significance of de-labeling to patients who may be skeptical about their diagnosis.