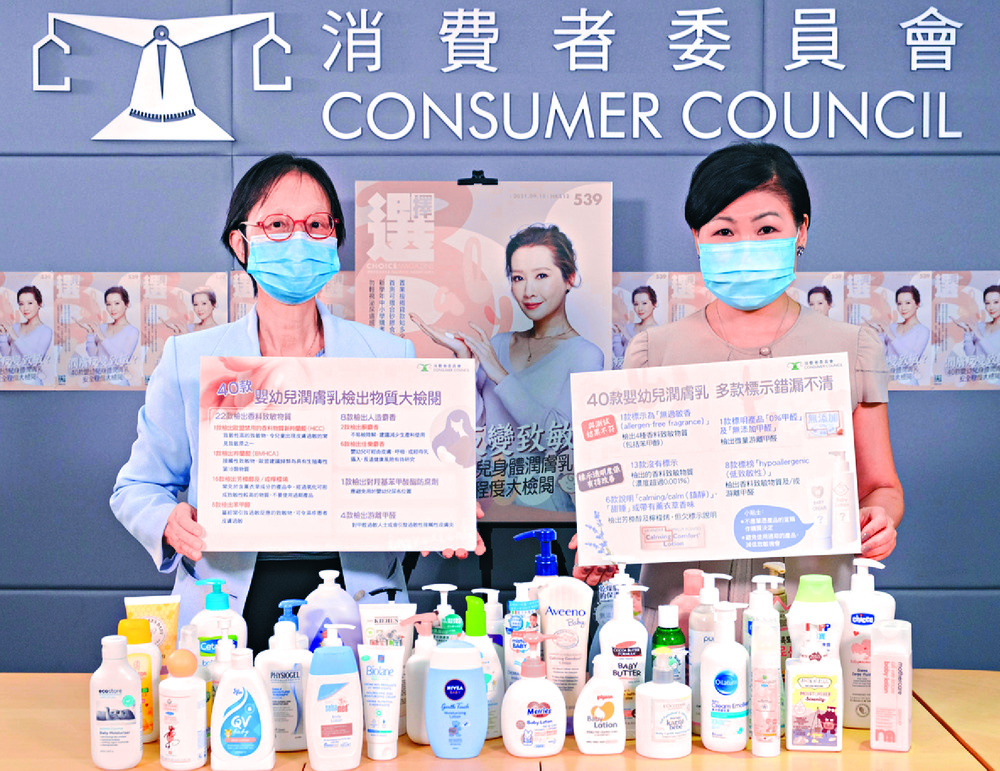 Allergens found in baby lotion
Parents are being warned of baby lotions that could trigger allergic reactions after the Consumer Council found allergy-causing fragrances in more than half of baby lotions claiming to be hypoallergenic.
The watchdog tested 40 lotions for babies and toddlers and found fragrance allergens that could cause skin allergy in 22 samples - 10 of which had three to 10 types of fragrance allergens.

American brand Aveeno Baby's calming comfort lotion was found to have the highest concentration at 0.45 percent.

It was found to contain a fragrance substance banned by the European Commission - hydroxyisohexyl-3-cyclohexene carboxaldehyde - which can lead to an allergic response following skin contact.

Butylphenyl methylpropional, a contact allergen classified by the EU as a substance presumed to be toxic for reproduction, was also detected in the Aveeno sample.

Although there are currently no regulations in Hong Kong regarding the two fragrance allergens, Nora Tam Fung-yee, chairwoman of the council's research and testing committee, urged manufacturers to "proactively stop using HICC and other fragrances that lack sufficient safety evidence."

The watchdog also found 16 types of lotions - including nine with lavender scent or lavender oil - to contain linalool or limonene allergens.

The council said products with these fragrance allergens should be used promptly after opening as they have a higher potency for skin allergy upon oxidation, and reminded parents to note expiry dates. Tam also urged parents to choose fragrance-free products for infants and toddlers.

The council also tested 14 models of foldable silicone food containers and cups and found over 60 percent of them to have volatile organic matter content - mostly siloxanes - ranging from 0.76 to 1.4 percent, exceeding the German Food Consumer Goods and Animal Feed Act standard of 0.5 percent.

"Research has indicated that long-term contact with high dosages of siloxanes may adversely affect the liver health of test animals," Tam said.

The council's chief executive, Gilly Wong Fung-han, urged the government to establish safety standards for reusable tableware.