First instalment will be disbursed from April 16 to payment platform residents chose for previous batch.
Hong Kong's latest spending sweeteners will line the virtual pockets of residents from mid-April in the latest bid by authorities to spur local consumption and boost post-Covid economic recovery.

Announcing further details on Friday, Financial Secretary Paul Chan Mo-po explained it was "appropriate" to dish out the vouchers for one more year as the city was still on the path to economic recovery. An estimated 6.4 million people would be eligible, he said.

The Post outlines all you need to know about obtaining and spending the latest round of vouchers.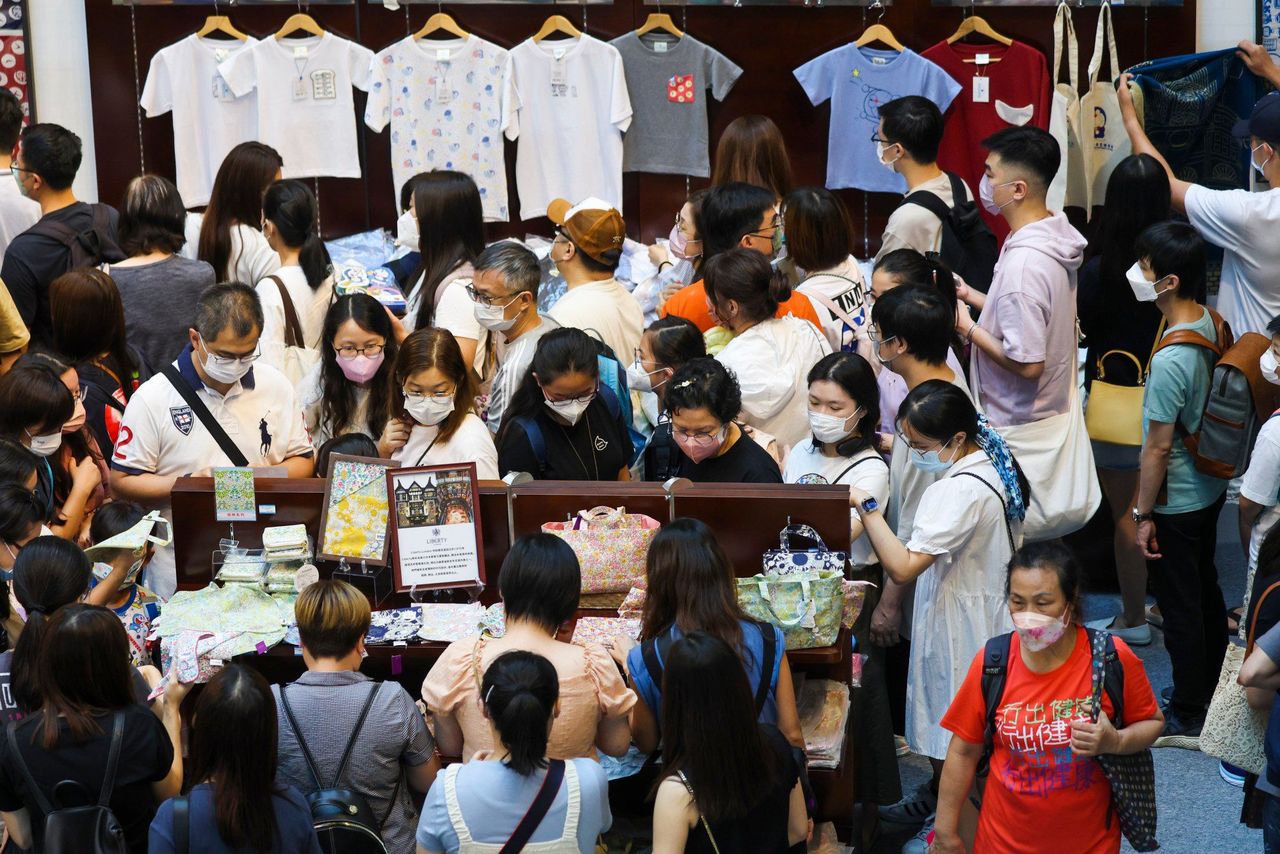 Finance chief Paul Chan has estimated the latest round of e-vouchers will boost the city's gross domestic product by 0.6 per cent.
1. Who can get the vouchers?

Adult Hong Kong permanent residents and certain new arrivals aged 18 or above are eligible to receive HK$5,000 (US$636) in two instalments, with the first round of HK$3,000 to be disbursed from April 16.

New arrivals refers to residents holding valid Hong Kong ID cards who have come from mainland China under one-way permits or are dependants of permanent residents with permission to stay in the city.

Individuals who have come to the city through various talent and work admission schemes, or to study, will receive vouchers worth HK$2,500. They will receive a first instalment of HK$1,500 from April 16.

Non-permanent residents with valid permission to remain in Hong Kong who do not fall under the above categories will be eligible for HK$2,500.

The second instalment of the remaining value of the vouchers will be disbursed from July 16.

But Hongkongers who have emigrated are ineligible. Officials said "objective criteria" would be used to determine if residents fell into that category, such as whether they had been out of the city for 36 straight months, withdrawn their Mandatory Provident Fund or had their Hong Kong ID card issued overseas.


2. How will they be distributed?

For the first instalment, residents can only use the payment platform they chose to collect the previous round of vouchers. They will be able to switch platforms to receive the remaining amount in the second instalment.

The six payment platform providers enrolled in the scheme are Octopus, Bank of China's BoC Pay, HSBC's PayMe, AlipayHK, Tap & Go and WeChat Pay HK.

AlipayHK is owned by Ant Group, an affiliate of Alibaba Group Holding, which owns the South China Morning Post.

Residents will not need to register again if their platform accounts are still valid or accessible. Those with invalid accounts must update their registration records before March 29.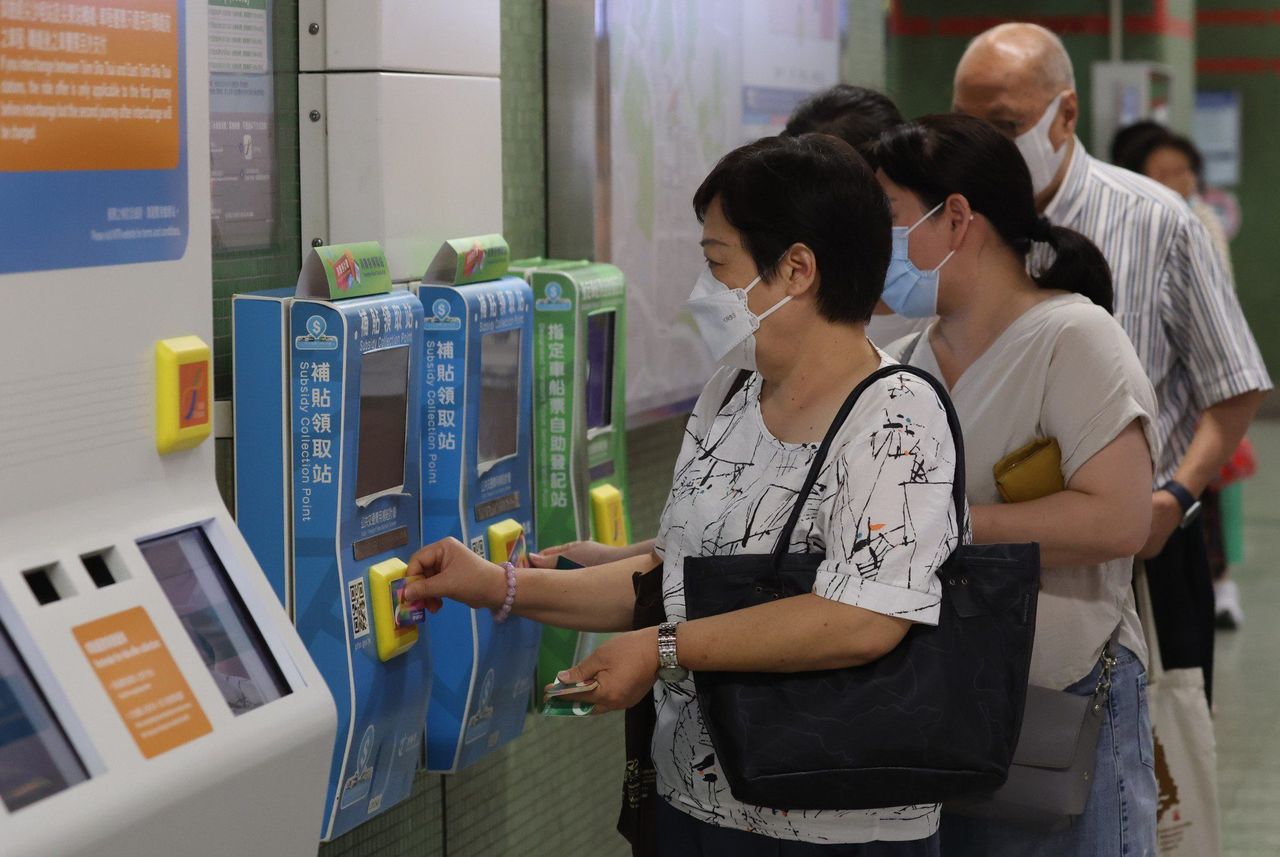 Most residents received HK$10,000 in consumption vouchers last year.
3. Will the vouchers expire?

The first round will expire on October 31 for residents using any payment platform except Octopus. The second instalment will remain valid until January 31 next year for those operators.

Residents using Octopus to collect their vouchers will receive the first instalment at the same time as others. But the second instalment will be disbursed between July and November, depending on when people's cumulative spending has reached HK$3,000 or HK$1,500.

No expiry date has been revealed for residents using the Octopus platform.


4. Where can people spend them?

Similar to last year's round, the latest instalment can be used at local retail, catering and service outlets, or online platforms that accept payments by any of the six service providers.

Examples include retail shops, market stalls, department stores, supermarkets, convenience stores, restaurants, fast food outlets, coffee shops, recreational facilities, beauty salons and public transport.

However, the vouchers cannot be cashed out or used for payments such as settling taxes, fines, licence fees, tunnel fees, parking meters and public utilities bills.

The vouchers also cannot be used for payments to public organisations including the Hospital Authority and Housing Authority or to cover education expenses, purchase financial products and services or to make donations.

Direct purchases from merchants located outside Hong Kong as well as person-to-person payments are not allowed.


5. Will they stimulate the local economy?

The consumption voucher scheme was first rolled out in 2021, with eligible residents each receiving e-coupons worth HK$5,000.

Under the city's fifth coronavirus wave last year, the amount was doubled to HK$10,000 to spur spending and stimulate the local economy.

But the value of the latest round has been halved to HK$5,000, with Chan explaining during his budget speech last month that the amount was the most the government could offer given the city's tough economic situation and the authorities' financial position.

Chan on Friday said the government estimated the e-vouchers would boost the city's gross domestic product by 0.6 per cent.

But Professor Terence Chong Tai-leung, of the department of economics at Chinese University, said the new round of vouchers would not have a significant impact on the local economy, as he predicted that many people would spend the money on travelling overseas rather than patronising local businesses.

"The impact will not be as big as that of the last two rounds," he said.

Chong said the vouchers were more aimed at boosting people's spirits than a sole initiative to stimulate consumption.

Economist Andy Kwan Cheuk-chiu, director of the ACE Centre for Business and Economic Research, said the vouchers would encourage people to spend money when local consumption had already increased following the full reopening of the border with the mainland.

But he also agreed vouchers alone would not be able to bolster Hong Kong's economic recovery.

He urged the government to do more to boost tourism as well as the "night economy", referring to businesses that rely on customers eating, drinking and seeking out entertainment in the evening. Such establishments, he said, had been hit hard by the pandemic and required attention as the government looks to revive the local economy.