According to experts children are at risk of contracting the virus because they do not know how to adhere to social distancing and are not aware of personal hygiene.
The death of a 22-month-old girl in Hong Kong less than 24 hours after catching Covid-19 earlier this month, only the second child coronavirus fatality recorded in the city, made waves locally, leaving in its wake worried parents in a city that has seen most pandemic edicts scaled back.

The case prompted a quick response from health experts who recommended lowering the Covid-19 vaccination age to six months, and from the government which rolled out that policy by making the Sinovac vaccine available to children from August 4.

But with a 27-month-old boy, who was yet to be vaccinated, entering intensive care on Monday after contracting the virus and daily infections in their thousands becoming part of life in the city, the issue of how best to protect infants and toddlers from the pandemic was once again thrust into the spotlight.

The Post breaks down all you need to know about the issue to date.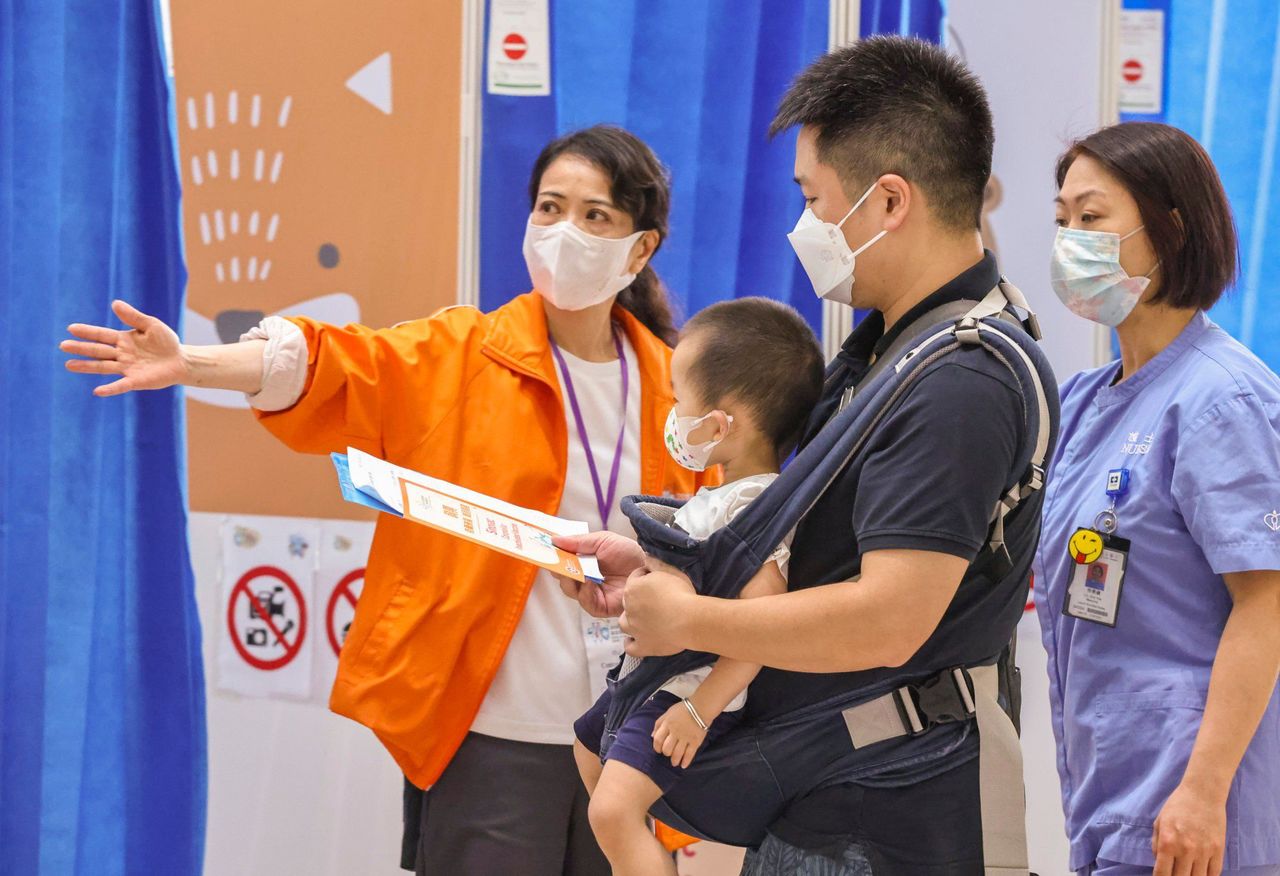 Hong Kong was the first in Asia to reduce the age threshold for jabs to six months.
1. How much risk is there to children and should parents be worried?

Experts have said the risk of transmission and infection is certainly heightened for children who are not as attuned to observing social distancing and personal hygiene as adults.

During the summer holidays, children are more at risk of contracting the virus from members of their own household. That was the case for the 22-month-old girl who was believed to have been infected by her domestic helper, as well as the 27-month-old boy whose sister also carried the pathogen.

As for the risks of severe illness and death, government pandemic adviser Professor Lau Yu-lung, who is the chair of paediatrics at the University of Hong Kong, has warned they are more pronounced, given the smaller size of children's bodies and undeveloped immune systems.

"Children have a narrower air tube, and a viral infection could inflame it and make it more swollen and narrow, causing breathing difficulties and a hoarse voice, known as croup in medical terms," Lau said on Tuesday.

"Parents should watch closely for these abnormal signs and take their kids to hospital as soon as possible when they occur."

Wearing masks and living under the pandemic in Hong Kong for two years has led to children having weaker immune systems which are less well trained to take on new adversaries and lack "muscle memory" that comes from fighting respiratory and viral infections such as the flu.

That in turn increased the chance of serious complications resulting from a Covid-19 infection such as brain inflammation that was a potential cause of death for the 22-month-old girl.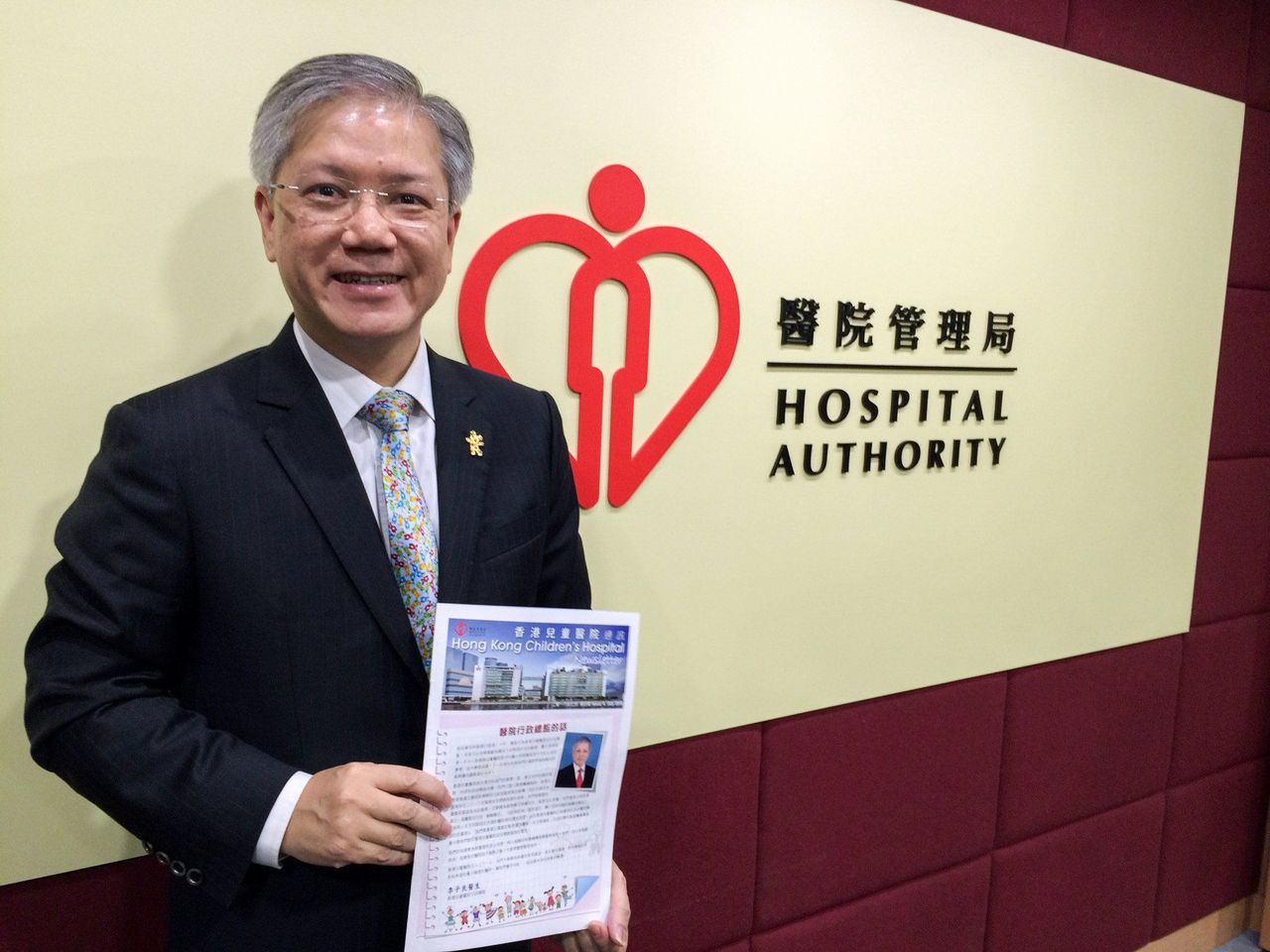 Dr Lee Tsz-leung, chief executive of the Hong Kong Children's Hospital.

Children's Hospital chief executive Dr Lee Tsz-leung told a Monday press briefing that 14,000 infants aged under three had been infected with Covid-19 since August 3 last year, with two cases resulting in death and 31 requiring hospital treatment.

Dr Chuang Shuk-kwan, head of the communicable disease branch at the Centre for Health Protection (CHP), said the proportion of infected infants aged three or below had risen slightly to 1.8 per cent of patients of all ages from 1.5 per cent two weeks ago.

2. Do Covid-19 variants such as BA.5 increase the risks for children?

Yes, for catching the virus. Omicron subvariants BA.4 and BA.5 are believed to be more contagious than other versions of the coronavirus, including Delta and the original strain from Wuhan.

But exactly how much more transmissible the subvariants are is still a matter of contention within the scientific community. One Australian biostatistician has estimated that each patient could infect 18.6 others, making BA.5 even more infectious than measles, but other academics have challenged that number.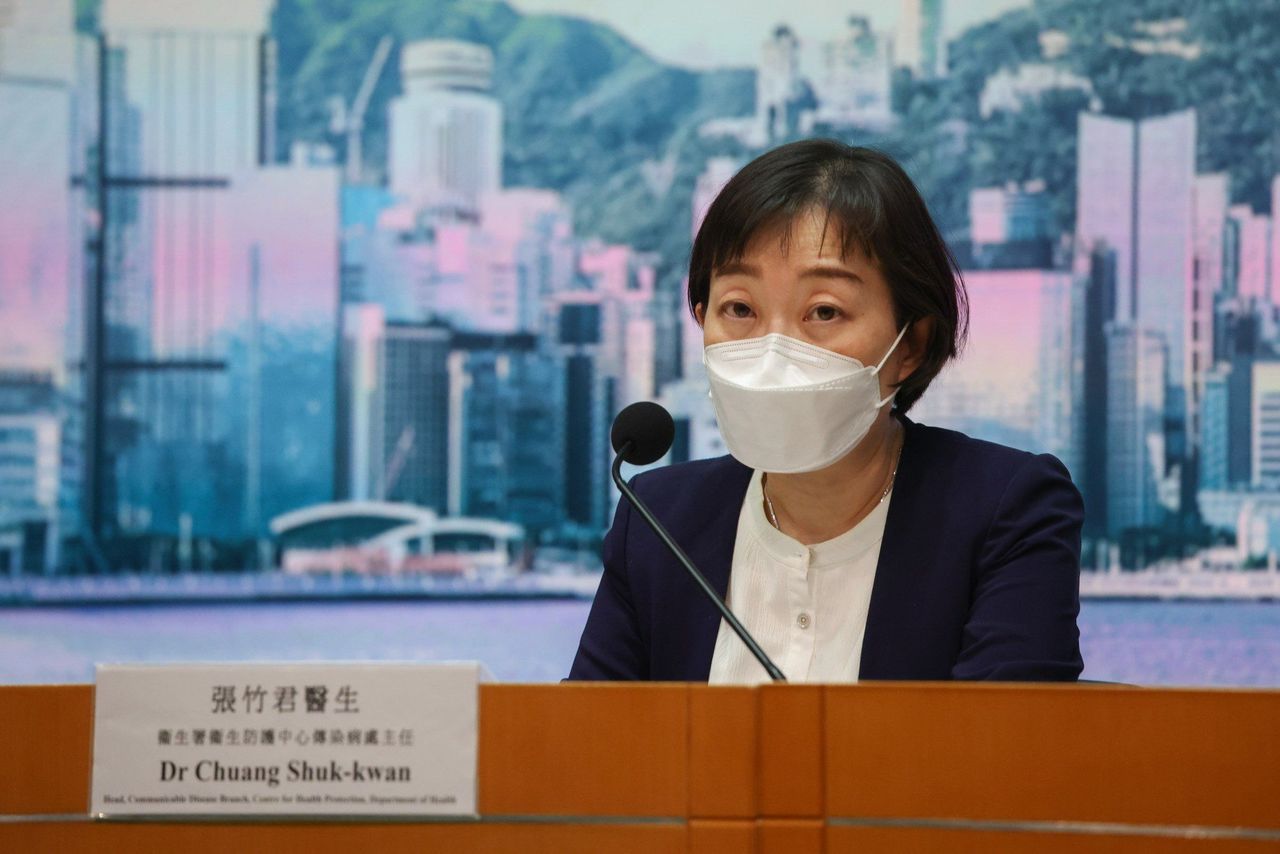 Dr Chuang Shuk-kwan of the Centre for Health Protection.

In Hong Kong, the CHP's Chuang said, the proportion of BA.4 and BA.5 cases had crept up

to about 20 per cent of average daily coronavirus infections. There were 4,896 Covid-19 cases confirmed on Monday and 5,162 on Tuesday.

The subvariants could also reinfect recovered Covid-19 patients of other strains. But health experts have said there is no evidence the subvariants are causing more severe illnesses or deaths, either in the child or adult population.

3. Should toddlers get vaccinated and how has inoculation been going so far?

Since the government allowed children aged from six months to three years old to get Sinovac's Covid-19 vaccine on August 4, over 3,000 toddlers have had jabs, accounting for more than 3 per cent in this age group. But experts have observed that parents are waiting for the child version of the BioNTech shot, which is one-tenth the adult dosage.

The government is still talking to the German firm for procurement and said it would be technically difficult to make its own diluted version for children based on its available BioNTech stock.

In the past two weeks, experts have urged parents not to delay vaccination, saying the Sinovac jabs can mitigate risks of serious illness, even if they cannot eliminate the chance of infection.

"The only thing we can do is to get them vaccinated," government expert Lau told a radio programme on Tuesday.

Lau estimated that the age group's vaccination rate could reach 40 per cent by the end of this year but he hoped it would be higher.

"If 600 children can receive their jab daily, the vaccination rate can reach 50 to 60 per cent by the end of this year," he said.

Respiratory medicine specialist Dr Leung Chi-chiu expressed the same sentiment. "Any dose is better than none before school reopens in September."

Leung said children showed good immune responses to both inactivated and mRNA vaccines, the two technologies used by Sinovac and BioNTech respectively. Though Sinovac has not presented stage three clinical data on infants, Leung said real world statistics in Chile showed it was effective.

Common side effects for Sinovac and BioNTech's jabs in children include pain in the injected area, fever and other general reactions. Lau said about one in 3,000 minors, especially teenage boys, in the city had experienced heart inflammation after receiving a BioNTech vaccine, but most were brief conditions that dissipated later.

Leung also suggested family members of infants minimise high-risk activities and do rapid antigen tests regularly to spot infections in the family early.

4. How have other countries been getting on with child vaccination?

Hong Kong was ahead of the pack, indeed the first in Asia, to reduce the vaccination threshold down to the age of six months. Abroad, the United States, Canada and Israel are among the handful of countries currently allowing this age group to get jabbed.

Denmark however has gone the other way, announcing in June that it will bar children under the age of 18 from getting their first jab and from September their second one, citing a low risk of catching Covid-19 given many acquired natural immunity from widespread past infection. It added high-risk children could get jabbed after being assessed by a doctor.

Professor Lau Yu-lung said Denmark had its own circumstances and arrived at a different "risk-benefit conclusion".

"While it is conceivable that the risk-benefit assessment for Hong Kong could change in the future – for example, I don't advocate annual vaccination after the fourth jab and believe the jabs should be saved for undervaccinated countries – the current recommendation for infants is still to get three jabs for maximum protection," Lau said.