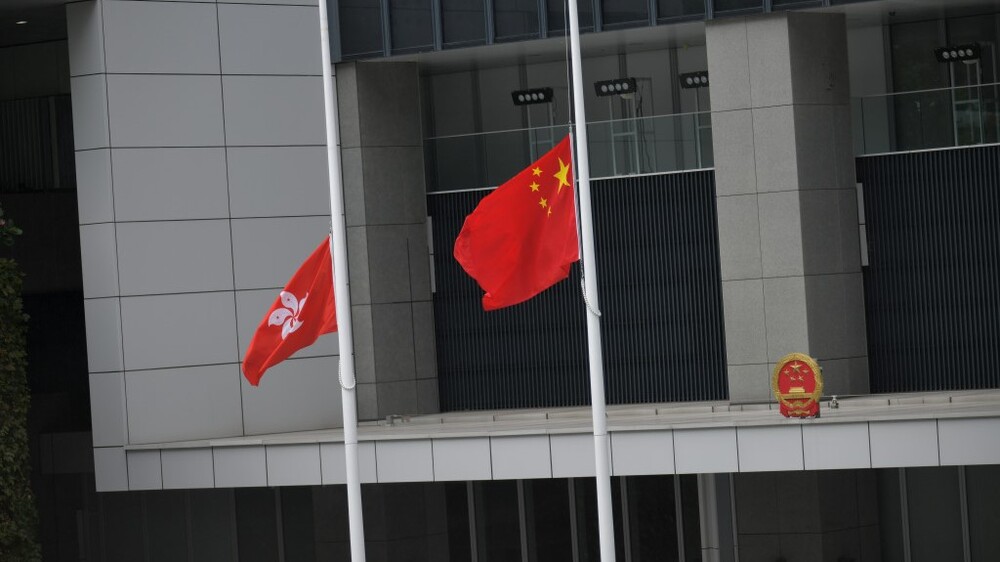 All schools to fly flags at half-staff on Tue to mourn former Chinese president Jiang's death
The Educational Bureau requires secondary and primary schools and kindergartens that offer local curriculum to fly flags at half-staff on Tuesday, the day of the memorial service for the passing former president of Chinese Jiang Zemin.
All the celebration activities like parties have to be suspended. Graduation or prize-giving ceremonies can still be conducted, according to the letter to schools from the Bureau. 

In addition, schools are required to take into account their circumstances to arrange for teachers and students to observe three minutes' mourning in silence from 10:00 am that day to express condolences.

As for the non-celebratory activities held tomorrow, entertainment and performance elements should not be included, the letter wrote.

The Bureau suggests schools make planning in advance and arrange for teachers and students to watch the memorial service, which will be broadcast live.

International schools, other private schools and kindergartens that are equipped with flagpoles are also required to fly flags at half-mast.

Separately, Hospital Authority required its staff to observe the three-minute silence without affecting clinical or patient service. It will also arrange livestream of the memorial service at various hospitals.

Jiang passed away last Wednesday.