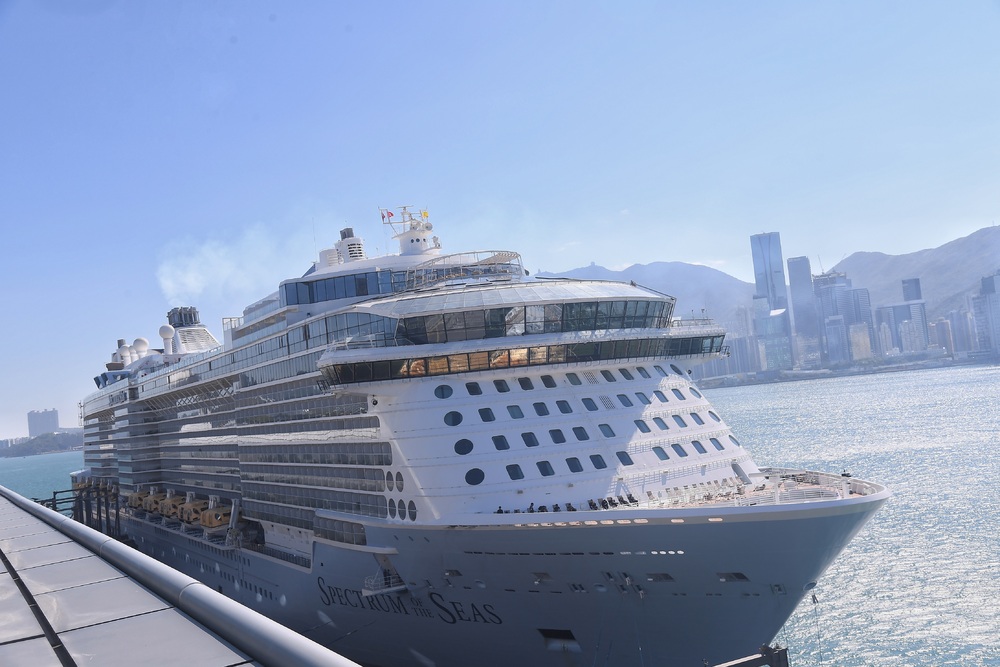 All sailings of the Spectrum of the Seas to be canceled until mid-February
Royal Caribbean Cruises will cancel all sailings of the Spectrum of the Seas until mid-February following government's latest Covid-19 curbs, the cruise company said on Friday.
Yesterday, the SAR government extended all anti-pandemic measures until February 17.

The sailings to be canceled included all "Cruises to Nowhere" departing from Hong Kong scheduled on February 4, 7, 10, 12 and 14.

Meanwhile, Royal Caribbean will offer full refund to customers who have purchased tickets.

The cruise company said it will continue to monitor the latest development of the pandemic situation in Hong Kong and closely communicate with the SAR government on resuming the sailings safely.

It added that the health and safety of guests and crew members are its priority and the company will comply with the anti-pandemic measures set by authorities.

Royal Caribbean also stressed no positive case has been detected on Spectrum of the Seas since the "Cruises to Nowhere" was launched in October 2021, and canceling the sailings is only a precaution measure.