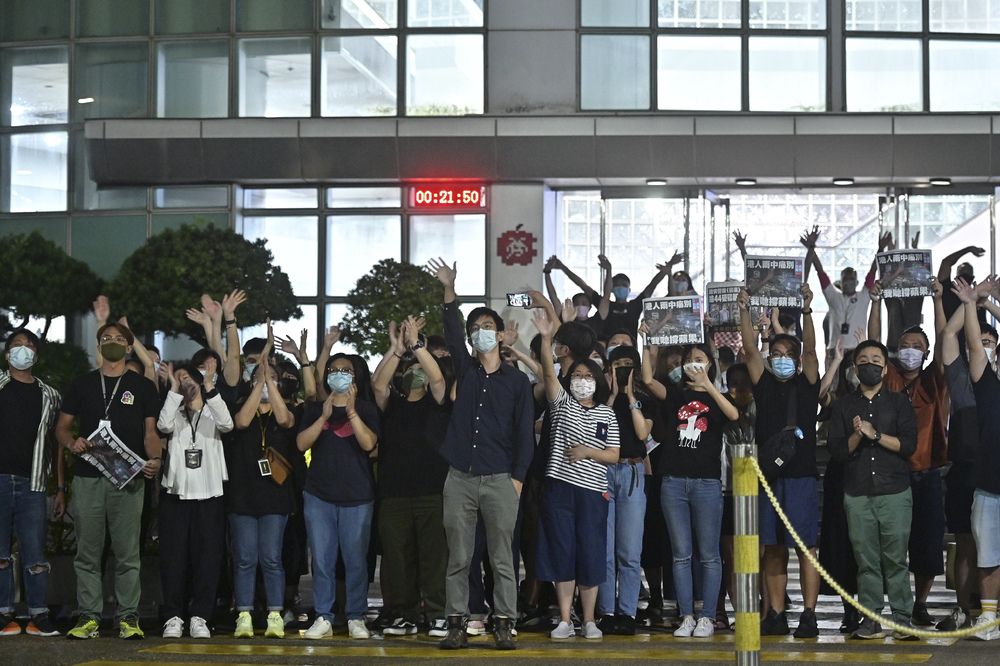 All Next Digital directors resign
All Next Digital board of directors have resigned, including chairman Ip Yut-kin, as they called upon Hong Kong government to allow an orderly liquidation of the media company.
The mother company of the now-defunct Apple Daily has announced resignations of all its directors with effect from 23:59 tonight.

Ip has tendered his resignation as a non-executive director and chairman of the company, whereas Louis Crovitz, Mark Clifford and Elic Lam Chung-Yan have tendered their resignations as independent non-executive directors.

Trading in the shares of the company on the Stock Exchange was suspended from June 7, and will remain suspended until further notice.

''The four members of the Next Digital Board of Directors are stepping down from their roles in order best to protect shareholders, creditors, employees and former employees,'' the company stated.

On June 17, Secretary for Security also froze the company's bank accounts, including those for Apple Daily newspaper in Hong Kong and its digital operations. On June 24, Apple Daily and its digital operations ceased publishing.

So far the company's founder Jimmy Lai Chee-ying, two directors, seven former executives, editors and editorial writers have also been arrested under the national security law.

"We have concluded that the best interests of shareholders, creditors, employees and other stakeholders will be served by an orderly liquidation, which we hope will result in liquidators being allowed by the Hong Kong government to authorize payments that directors were banned from approving, including for creditors and for former staff," the four resigning directors stated.

"We would like to take this opportunity to thank the shareholders of Next Digital for their support."

Media reports indicate that there was a significant increase in the purchase of shares in May 2021, following the invocation of the national security law to freeze Lai's bank accounts and deny him the right to vote his 71 percent of the shares in the company.

"We are confident that the company's founder, majority shareholder and former chairman, Jimmy Lai, would join us in these expressions of gratitude if he were able to communicate from his prison cell," they said.