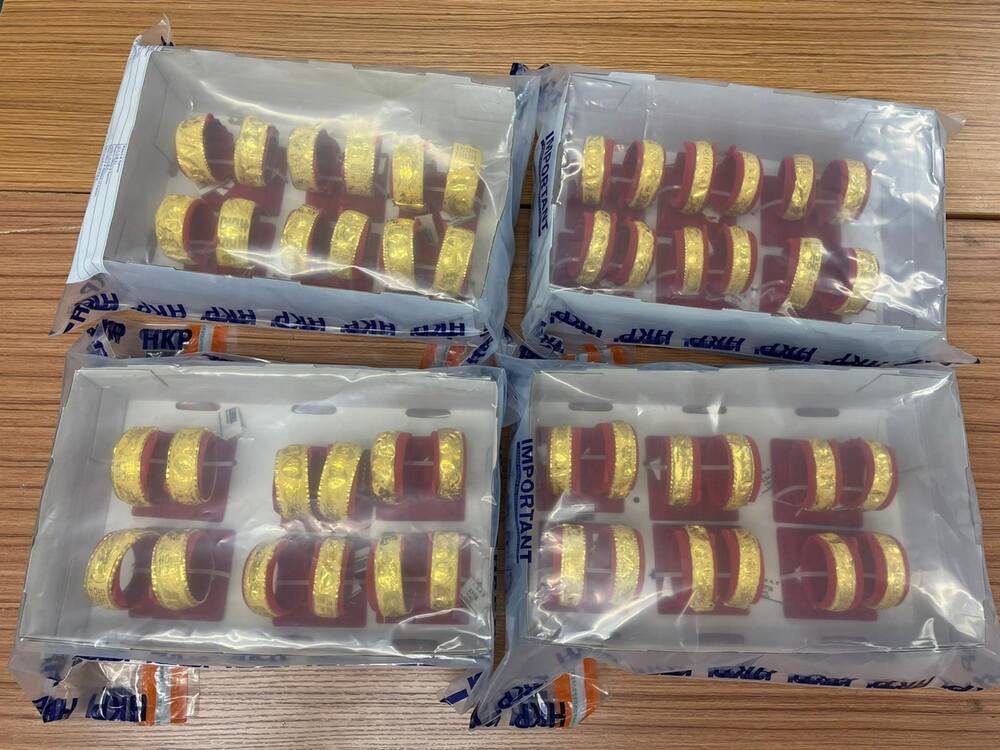 All jewelry pieces recovered as two men arrested over Yuen Long burglary
Two Pakistani men were arrested on Thursday night over the burglary at a Yuen Long jewelry shop that took place in the afternoon, while all gold ornaments worth about HK$1 million have been recovered.
The burglary occurred at 1.10pm Thursday as a knife-wielding South Asian stormed into the ground-floor store on Fook Hong Street, grabbed at least three trays of gold ornaments and fled the scene.

Live sources said the burglar dropped his phone during his escape and, although he was reminded by other pedestrians, he didn't stop to pick it up over worries that the cops could arrive at any time.

The case was then handled by Yuen Long district crime squad. After checking security camera footage of the jewelry shop and other nearby stores, officers at night raided a flat and arrested two Pakistani men aged 33 and 34 for theft.

They hold the recognizance forms – a temporary going-out permit issued by the Immigration Department, and are jobless.

Officers later recovered all the gold ornaments – a pendant, 48 bangles and 25 necklaces – at the bushes in Wing Lung Wai, a village in Kam Tin, Yuen Long. Officers found the clothes worn by the suspect as well as his backpack.