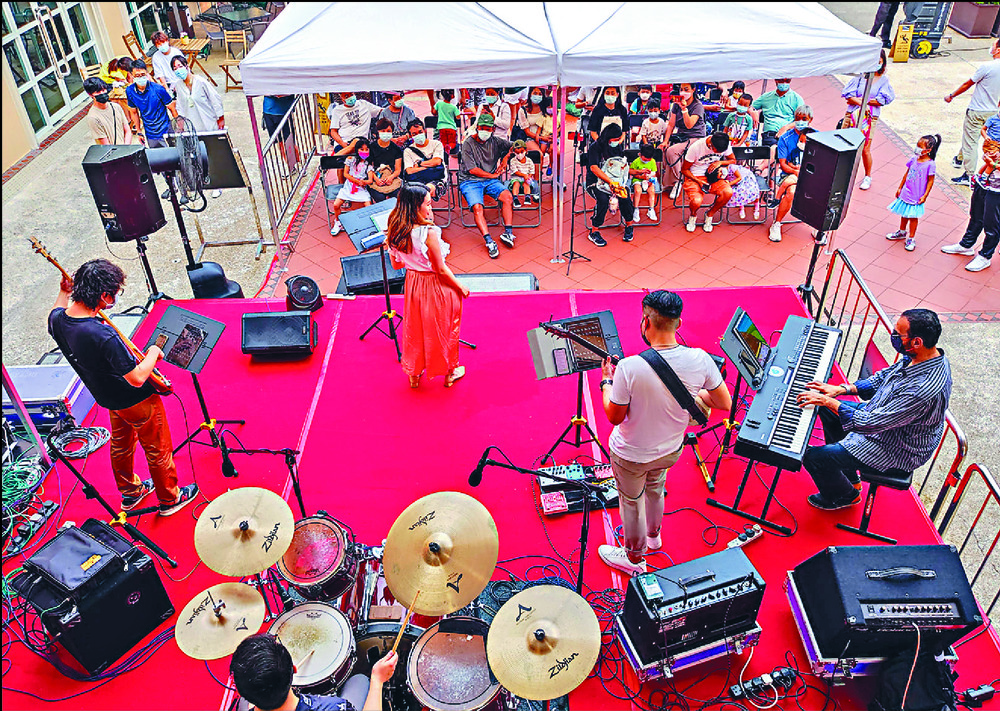 Alarm bells ring for debt-ridden music biz
Over one third of workers in Hong Kong's music industry reported being mired in debt, with some to the tune of over HK$100,000 after live performances were suspended for over 18 months amid the Covid-19 pandemic, a survey conducted by Musicians Foundation found.
The charity said that the number of days music venues had been forced to close and live-entertainment restrictions enforced during the past two years added up to over 560.

The situation has left many musicians destitute and unable to make a living, it said.

The restrictions don't only affect musicians, it added, noting that sound and lighting technicians, stage managers, instrument rental providers and music venue staff have also been struggling to make ends meet.

"We are raising awareness of just how severely the ongoing social-distancing requirements impact the lives of people in the local music industry. Numerous jobs and careers have been disproportionately affected," said the charity's founder, Chris Bowers.

The foundation surveyed 462 workers in the music industry between June 11 and June 21.

Of these, 451 are musicians while 92 percent are permanent residents.

The survey results revealed that 34 percent of the respondents incurred a debt in those two years. Of these, one third reported being more than HK$100,000 in debt. Alarmingly, the majority - or 55.7 percent - suffered from anxiety or depression while 11.2 percent reported experiencing suicidal thoughts.

Further, 39.6 percent had begun hunting for jobs outside the music industry while 35.5 percent had already taken on such jobs.

Some 19.8 percent planned on leaving the industry altogether while 15.9 wished to leave but worried about finding another job.

However, most did not have plans to leave the city, with 65.8 percent intending to stay.

"Despite the government rolling out various support schemes only a select few have received support. Missing out on previous schemes have caused people to lose faith and give up," Bowers said.

"Those working in the music industry greatly contributed to Hong Kong's status as a world-class center of arts and culture," she said.

"If these restrictions continue and we lose more people, a valuable part of Hong Kong's arts sector will disappear, making it even harder to reboot the economy and reignite the cultural buzz that gives the city its special character."

Bowers advised authorities to review the existing anti-epidemic measures and lift the ban on live performances in bars and restaurants, noting the other precautions are already sufficient.