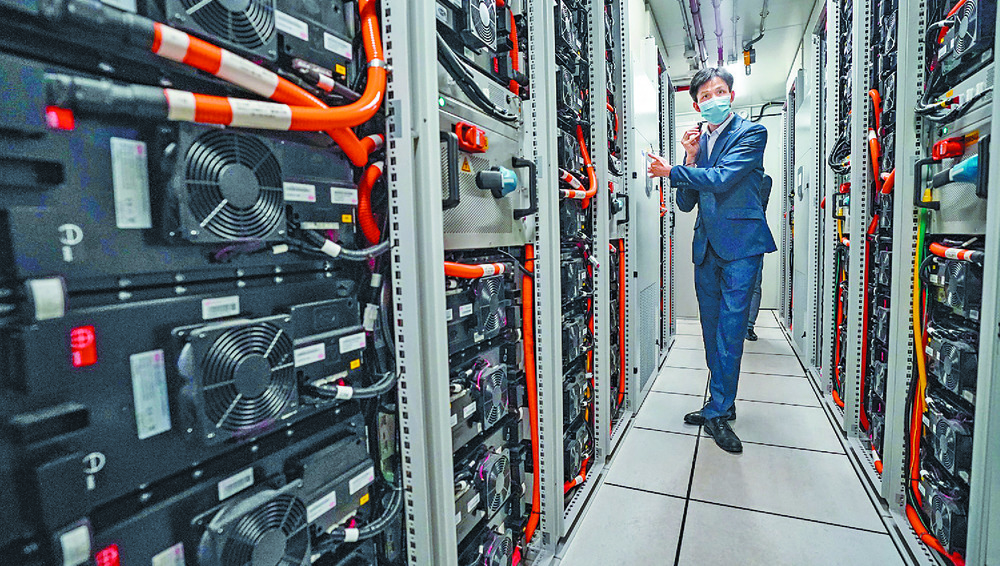 Airport's aircon setup cuts down on carbon
CLP Power and the Airport Authority have jointly designed and developed a predictive control system for air conditioning which will enhance the airport's energy efficiency and help reduce carbon emissions in Hong Kong.
"Hong Kong International Airport is the first airport in the world to adopt a predictive control system for its air conditioning," said Amen Tong Yuen-king, the general manager of technical services infrastructure at the Airport Authority.

The system will be used for air conditioning in Terminal 1 and has been in operation since January.

It can predict cooling demand for the passenger terminal building over the next 24 hours and automatically adjust the airport's central air conditioning system to provide the right level of cooling.

The system makes predictions with the help of big data analytics.

Data collected by the system includes flight schedules, humidity, solar radiation, cloud amount and wind speed.

Together with the airport's upgraded chiller system, it will save an estimated 5.1 gigawatt hours of electricity a year. These savings are equivalent to the annual energy consumption of nearly 1,200 CLP Power residential customers.

Such a system will eliminate unnecessary energy consumption and reduce carbon emissions by about 1,900 tonnes - equal to the planting of around 80,000 trees.

Aside from the predictive control system, CLP and AA have also developed a battery energy storage system that serves as a backup power supply for the airport.

It operates without fuel, is more environmentally friendly than existing backup generators, and is the city's largest battery energy storage system.

This backup electricity supply has been installed in the airport since June for emergency purposes to ensure stable round-the-clock airport operations.

It is the city's largest emergency backup power supply system, has a total weight of 75 tonnes and is stored in three wheeled containers.

Lo Kwok-yau, CLP Power's deputy director of corporate customer experience, said the company would actively promote the two systems to shopping malls that use large central air conditioning systems, as well as to buildings and sites that use generators for their backup power.