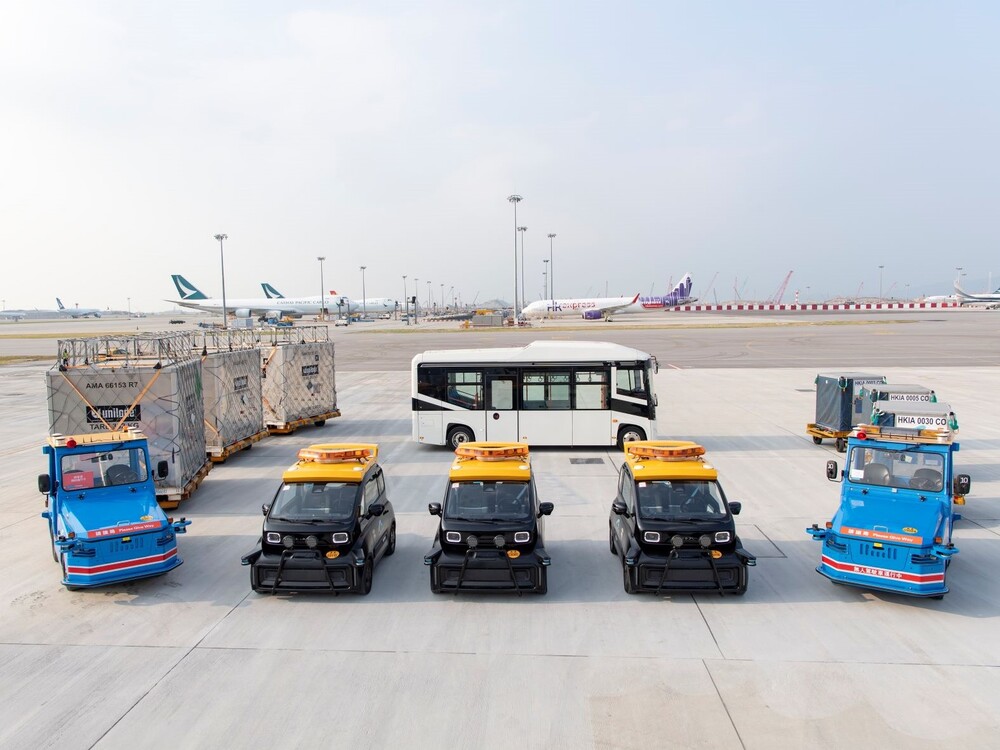 Airport Authority to start trial of unmanned shuttles for airport staff next year
Airport Authority plans to invest HK$50 million into the further development of unmanned vehicles at the airport, with the goal of allowing such vehicles to carry members of the public by 2024.
In a press release, the authority said it will start a trial next year for the vehicles to carry airport staffers.

Since 2018, the authority has introduced autonomous driving technology to increase operational safety and security as well as transport efficiency.

The authority expected to put on trial an autonomous shuttle bus, which will carry airport staff to work in various locations across the airport's restricted area, in phases starting from the third quarter of 2022. It is targeted to be put into operation in 2023.

The authority has also been in regular meetings on autonomous driving with the Transport Department and Civil Aviation Department to prepare for its future application in non-restricted areas.

In the long run, the authority is planning to apply autonomous driving systems to Airport City Link, carrying passengers to and from the airport, Skycity and Hong Kong Port of the Hong Kong Boundary Crossing Facilities in 2024.

"The system will also be extended to Tung Chung Town Centre, further enhancing transportation to and from the airport," the AA said.

The airport has also started using unmanned cars to patrol the airport. Two unmanned patrol cars started operation in September and are patrolling the South Runway to prevent trespassers from entering the restricted area. Another two will be put into service in December to patrol North Perimeter Road in Chek Lap Kok.

The modified electric vehicles can travel up to 200 kilometers on a full charge. It is equipped with three radars, eight lenses and a GPS.

During its patrols, the car can automatically detect if someone has entered the warning zone by using video analytics, and issue a signal warning to the person and security staff.

The authority said the vehicles has helped increase the patrol frequency and reduce pressure on security staff.