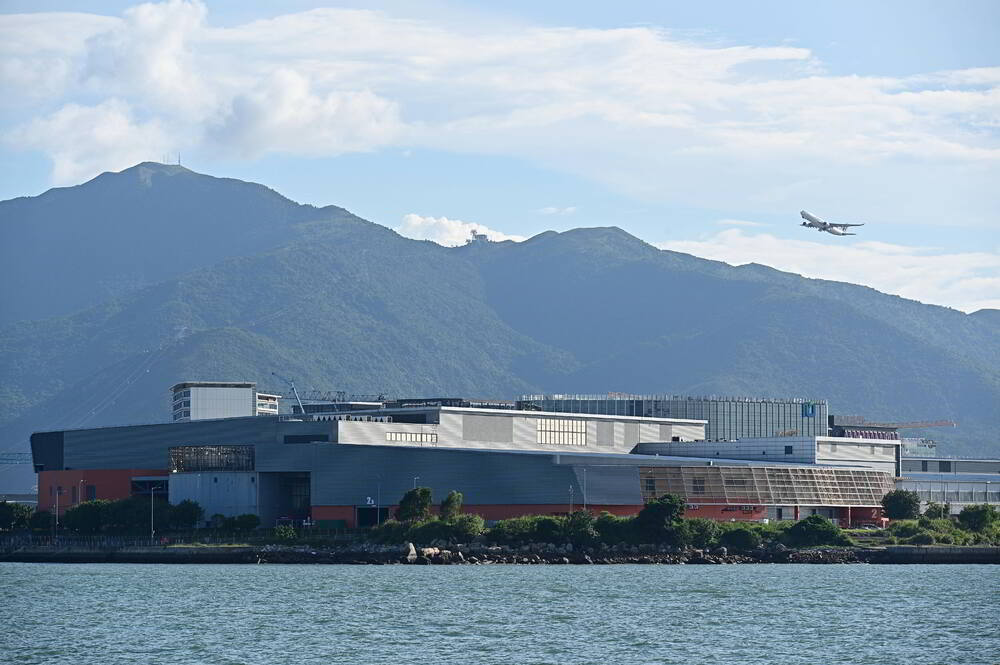 Airport Authority gets full ownership of AsiaWorld-Expo
The AsiaWorld-Expo, which is used as a treatment facility for Covid patients, is now fully owned by the Airport Authority as the government handed over all of its interests in the exhibition center on Thursday.
But the transfer will not bring big changes to AsiaWorld-Expo's daily operations.

A government spokesman said authorities will continue to monitor the operation and development of the area.

The Airport Authority has been one of the owners of the Expo since its inception and has been managing it since September 2018, the spokesman said, adding that it will have better synergy with SkyCity and the entire Airport City under its full ownership and management.

"Going forward, the Airport Authority through its full ownership of AsiaWorld-Expo is well placed to capitalize on its experience in managing convention and exhibition facilities, as well as the strategic value stemming from the development in the Airport City," he said.

"All this will consolidate and strengthen Hong Kong's position as an international trade center as envisaged under the National 14th Five-Year Plan," the spokesman added.

The Airport Authority would invest in the Expo's expansion, which is expected to provide 100,000 square meters of rentable convention and exhibition space as well as a multi-purpose indoor arena with a seating capacity of more than 20,000 people to meet the demand for mega international convention and exhibitions, entertainment and sports events.

The expanded expo will later attract visitors from overseas, the Greater Bay Area and Hong Kong, propelling the development of Airport City into a destination of its own and contributing to Hong Kong's economic development, it said.

The Expo community treatment facility can receive up to 400 elderly patients.