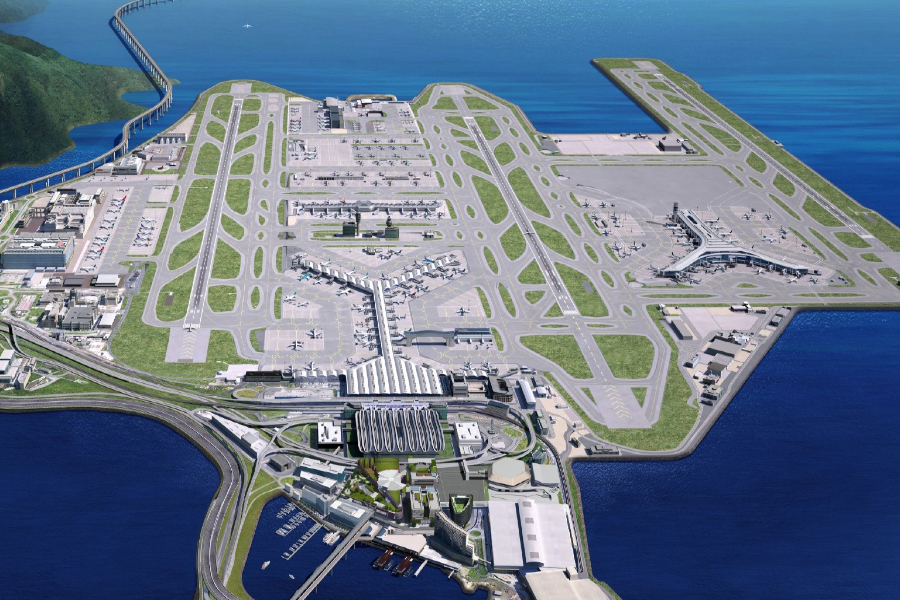 Aircraft crash and rescue exercise conducted on the third runway
In preparation for the commissioning of the Third Runway this year, Hong Kong International Airport conducted an aircraft crash and rescue exercise on Tuesday.
Over 350 representatives from some 20 organisations and Government departments took part in the exercise, with HK Express as the participating airline. Volunteers role-played as passengers and families of affected passengers.

According to the exercise scenario, a simulated arrival flight carrying 30 persons-on-board overbanked to compensate for gusting winds during landing and sustained damage. One of the engine of the A320neo aircraft stroke the Third Runway and caught fire.

Airport North Fire Station personnel immediately set off the crash alarm while Airport Authority Hong Kong (AAHK) promptly activated the Airport Emergency Centre. Emergency services including fire services and police arrived to effect fire fighting and rescue, render medical care, casualty conveyance and other support.

A total of 18 fire appliances and 16 ambulances were deployed to the scene.

The exercise also simulated the handling of fatalities and rescue of injured passengers and crew members. A simulated press conference was conducted to provide updates on the incident and rescue operations.

"This exercise provided a valuable opportunity for the airport community to test its readiness in responding to contingencies on the new runway. With the successful completion of the exercise, we crossed another milestone in preparing for the commissioning of the Third Runway this year." said Vivian Cheung, Executive Director, Airport Operations of AAHK.

Hong Kong International Airport conducts drills, exercises and training seminars regularly, covering a variety of operational disruption and emergency scenarios, including severe weather, system failure, equipment malfunctions, public health incidents, security incidents, among others.