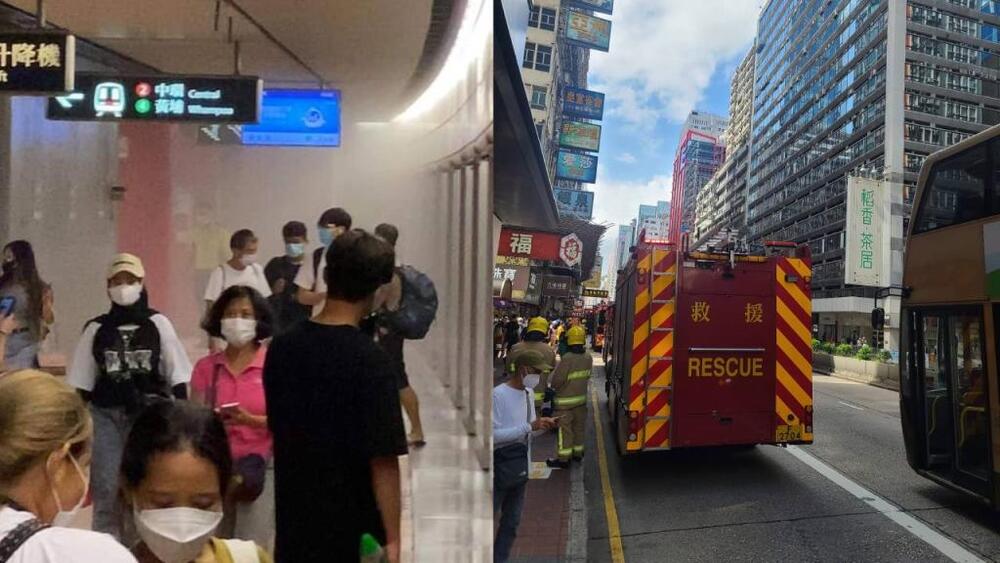 Air-con dust caused fire at Mong Kok MTR station
A fire occurred at the upper platform in Mong Kok station on Sunday afternoon, causing trains on the Kwun Tong and Tsuen Wan lines to skip the station for around 15 minutes. No one was injured during the incident.
It is understood that the compressor of the air conditioning unit within the station went ablaze due to dust accumulation, and MTR staff put out the fire with fire extinguishers.

Photos showed black smoke and fire on the platform for trains to Tiu Keng Leng and Tsuen Wan.

MTR released a statement saying that an emergency has occurred on the upper platforms of Mong Kok Station and therefore trains on the Kwun Tong Line and Tsuen Wan Line will skip the station.

After 15 minutes, MTR announced that the fire had been put out, and after firemen confirmed the scene was safe, all train services resumed normal.