Trounced by AlphaGo in 2017, ninth-dan player does not want a rematch, urges players to embrace AI.
Machines have been thrashing humans at Go for several years now, but that has not discouraged Hong Kong fans keen to play the ancient Chinese board game.

The healthy number of players in the city cheered Ke Jie, 26, a mainland Chinese professional player who dismissed the threat posed by artificial intelligence (AI) – until he lost to a computer in a famous 2017 contest.

"That was very naive of me. I was destroyed in three games," said the holder of the ninth-dan rank, the highest proficiency level players can achieve. "I have no confidence of winning a rematch."

His advice to students of the game was to be open-minded, passionate about their interest and learn from human teachers and AI.

"Embracing new knowledge improves your core competitiveness to help you stand firm when the impact of technology hits," he said.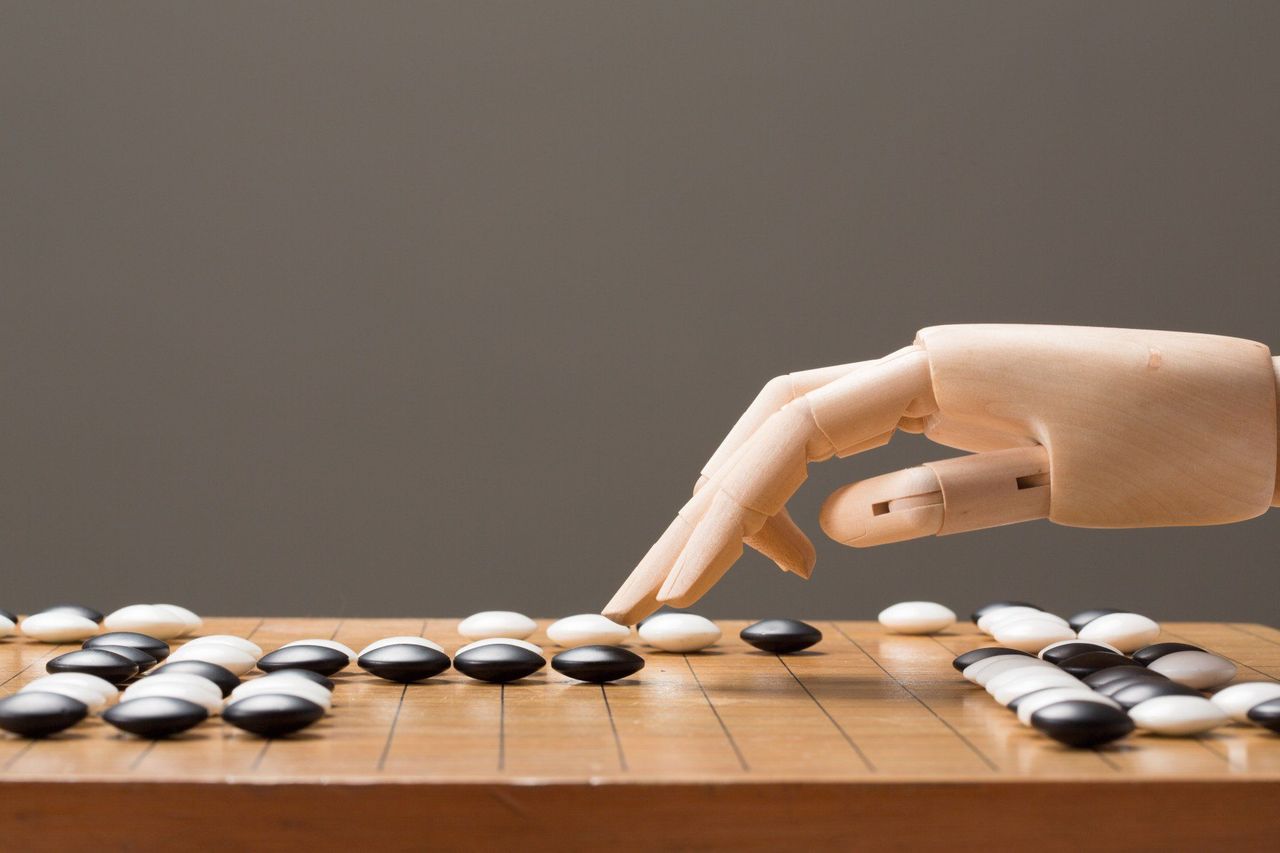 Go players can learn from human teachers as well as computer programs, expert players say.
Ke discussed the impact of AlphaGo – an AI programme developed by Google-owned DeepMind – in a recent webinar with students organised by Baptist University.
Go, also known as Weiqi, originated in China 3,000 years ago and now has more than 40 million enthusiasts worldwide.
Two players take turns placing black or white stones on a square board with a 19 by 19 grid, and whoever captures the most territory and the other player's pieces winners.
When the AI challenge first emerged, the Go community was sceptical whether it could defeat humans, let alone champion players.
Ke Jie plays a Go match against AlphaGo in 2017.

They were startled when AlphaGo scored its first major upset in 2015 by defeating European Champion Fan Hui.

Then South Korean professional Lee Sedol, a ninth-dan player, lost four out of five games during a week-long competition in March 2016.

Ke, an eight-time Go world champion, said: "I thought AI could beat him, but not me."

But he was vanquished in just three games at the Future of Go Summit in May 2017.

"I could feel its dominance and realised the gap between human and AI was rapidly widening," he said.

Aside from continuing to defeat top Go players, AI has become part of learning the game and helping better players hone their skills.

Ke said training had become like preparing for an exam, with players trying to memorise the "model answers" of every move provided by AI.

"My memory is not very good, I don't have any advantage," he laughed, adding it was best to combine playing with a human partner with learning from the AI system.

But he cautioned style and creativity might be lost if top players only memorised AI-generated moves to win.

He encouraged beginners to learn from a teacher so they would understand how to play and also know the history and culture of the game.

Edward Lam Shing-yuen, a fifth-dan player and founder of the Hong Kong China Chess School, which has six locations and more than 1,000 students mostly from kindergarten and primary schools, said AI had made a positive impact on the city's Go community, which had only amateur players.

"Professionals at Ke Jie's level are able to think 20 to 30 steps ahead accurately. They are able to understand the AI strategies and imitate the moves, but we can't. Its analyses only provide us insights or post-match evaluations," he said.

"As a school, we want to promote this traditional culture. We saw a surge in people learning Go when AlphaGo was in the news."

Steve Liang Chi-chung, co-founder

of the Hong Kong Chess and Go Academy, which has about 500 students ranging from four-year-olds to adults, felt face-to-face interaction was the best way to learn the game.

"AI can be very useful to some advanced players, but it has no emotions to nurture a player's mentality and integrity," he said.

Nine-time Hong Kong champion and sixth-dan player Michael Chan Nai-san said AI was a useful aid as it gave all the best possible moves in a game, but players might not grasp the rationale.

"It's useless to imitate AI if people don't understand why," he said.

Winston Ma Wen-yan, an adjunct professor of law at New York University and author of The Digital War: How China's Tech Power Shapes the Future of AI, Blockchain and Cyberspace, said AlphaGo was a milestone and forerunner of bigger AI breakthroughs to come.

"DeepMind, the creator of the AlphaGo algorithm, is also going into genetics research. If the algorithm proves to be as effective as in Go chess, it will be a big hit to human scientists and some jobs will be impacted," he said.

Ke said he was aware of the impact AI had made across many fields, and recalled his surprise when seeing what computers could do with traditional Chinese landscape paintings. He was once presented with four works, and shocked the most impressive one was not done by a human.

"The most sophisticated one was synthesised by AI," he said. "I felt like it will further impact the world, disrupt many industries and accelerate the elimination of many jobs."