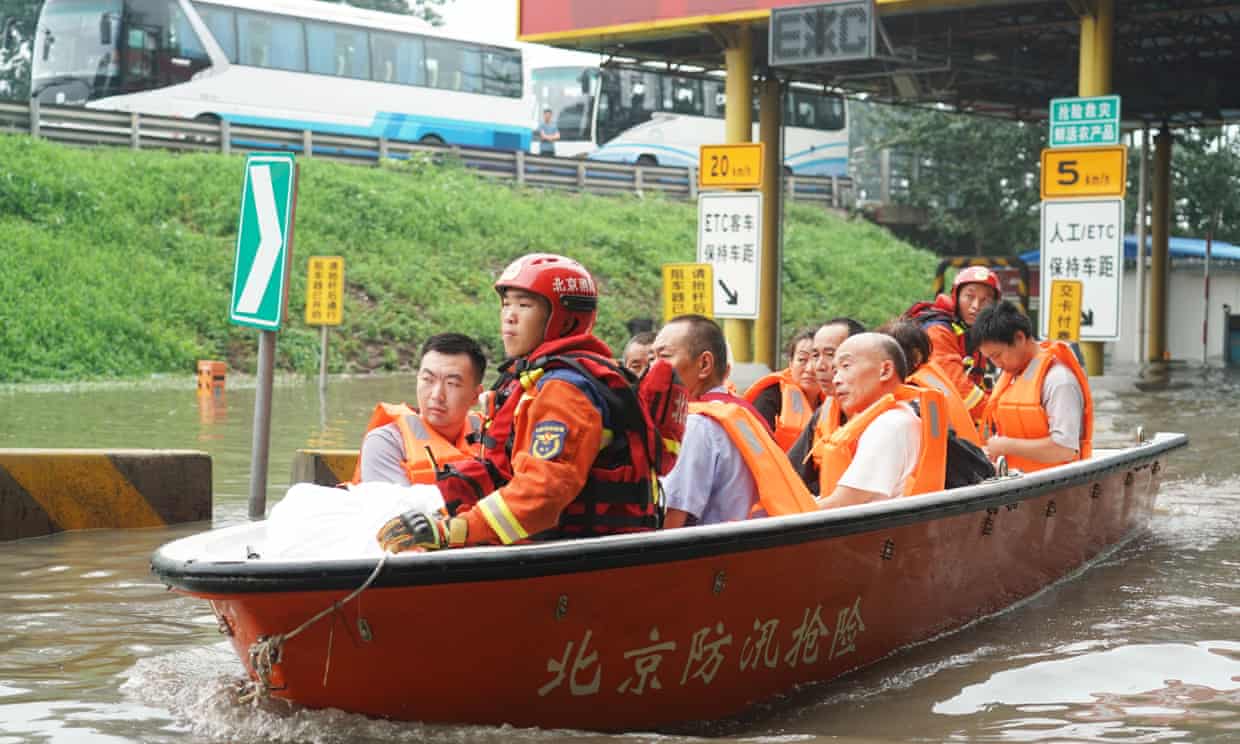 Aftermath of Typhoon Doksuri brought Beijing floods, meteorologists explain
Beijing and its surrounding provinces are grappling with the aftermath of the most severe rainfall in 140 years. The intense deluge, leaving 21 confirmed dead and dozens missing, was triggered by the remnants of Storm Doksuri, according to Chinese meteorologists.
Authorities lifted the flood alert on Wednesday, as rescue crews navigated through inundated streets in search of any remaining stranded residents. Approximately a million people have been evacuated, and flight disruptions were reported at the capital's two major airports.

Beijing's meteorological service confirmed a record-breaking rainfall of 744.8mm since the previous Saturday, surpassing the previous record set in 1891. The situation in neighbouring Hebei province was even graver, with weather stations recording 1,003mm of rain within a span of three days - almost twice the annual average.

The inundation has been attributed to the aftermath of Storm Doksuri, a super typhoon that hit the south of China last week. As Doksuri's residual circulation blew north, it converged with a subtropical and continental high-pressure system, creating a vast accumulation of water vapour.

According to Ma Jun, director of the Beijing-based NGO, Institute of Public and Environmental Affairs, the recent extreme weather has links to climate change, with unprecedented heatwaves and soaring temperatures being linked to global warming.

China now braces for the onslaught of Typhoon Khanun, the sixth typhoon this year, approaching its eastern coast after devastating Okinawa Island, Japan. China's coastal Zhejiang province has escalated its emergency response, with over 14,000 rescue workers at the ready, and has relocated more than 190,000 people in preparation for the storm.