Carcass of infected animal found at Cape Collinson in Siu Sai Wan along a popular hiking trail.
Hong Kong authorities detected African swine fever in a wild boar for the first time on Friday, sparking concern among local pig farmers that the deadly disease could spread to their herds.

The carcass of the infected animal was found at Cape Collinson in Siu Sai Wan along a popular hiking trail on Hong Kong Island.

Noting there had been unusual deaths among wild boars in the area, the Agriculture, Fisheries and Conservation Department (AFCD) said it would continue to monitor the situation.

The disease is harmless to humans and not considered a threat to food safety but it spreads fast among swine populations and often proves deadly to the animals.

"African swine fever is a highly contagious disease affecting domestic and wild pigs. However, it is not a zoonotic disease and does not infect humans, hence does not cause any food safety risk," an AFCD spokesman said. "Well-cooked pork is safe for consumption. The case will not affect the supply of fresh pork to the market."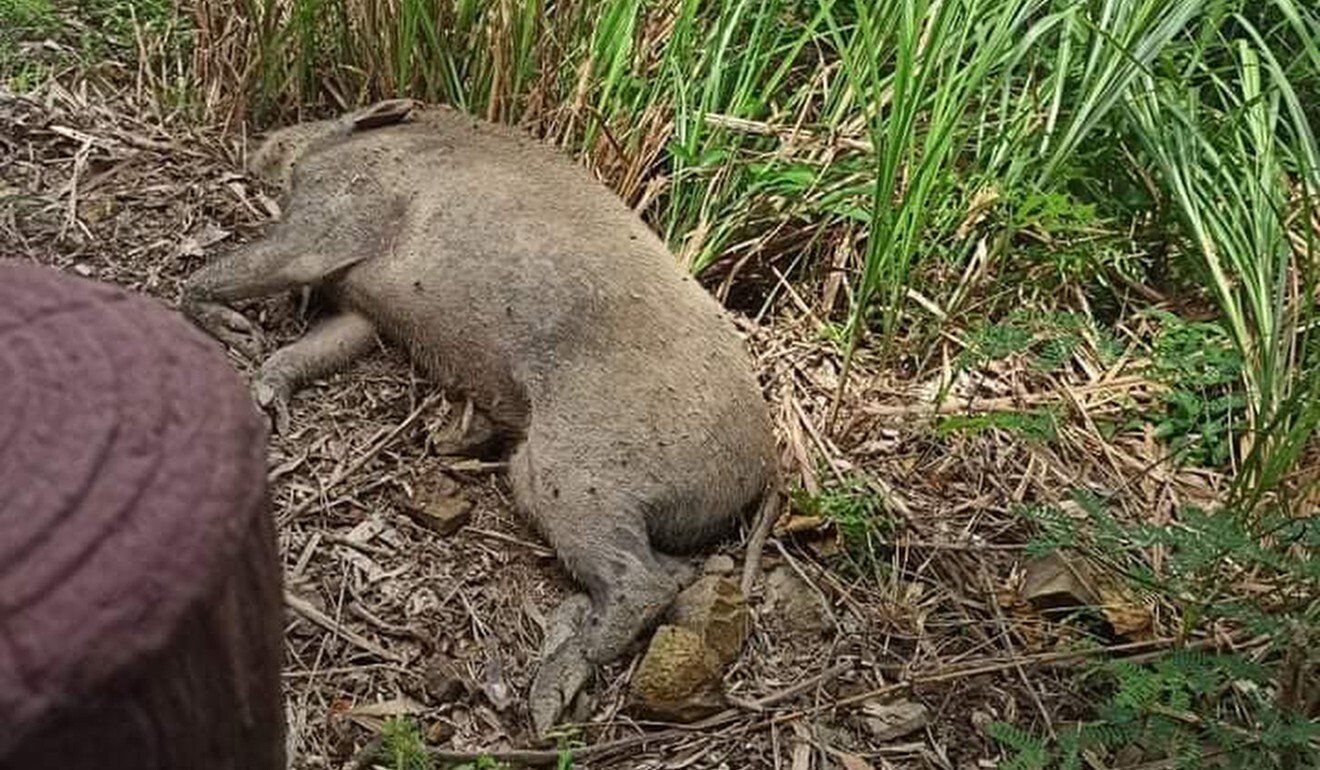 Several animals have been found dead in Siu Sai Wan.

The wild boars, which can weigh as much as 200kg (440lb) and reach up to two metres (6.5 feet) in length, are common in Hong Kong, especially in the countryside. Department data shows about 1,800 to 3,000 of the animals can be found in rural areas.

Facebook users posted on the Hong Kong Wild Boar Concern Group that at least six of the animals were found dead along the hiking route in recent weeks. Some posted pictures of carcasses crawling with maggots.

Steven Ho Chun-yin, lawmaker for the agricultural and fisheries constituency, urged the government to crack down on the illegal feeding of wild boars and also to prevent the animals from wandering in city streets.

"Although African swine fever will not infect humans and does not cause food safety risks, it has caused the number of live pigs in mainland China to be halved," he said, noting that live pig imports from across the border had dropped to 2,000 hogs per day from 4,000.

Ho said local farmers had a daily buffer of 400 livestock to handle supply shocks.

"If the government does not tighten its grip on African swine fever prevention, it could deal a massive blow to the industry, affecting the price of pork to meet daily consumer needs," he warned.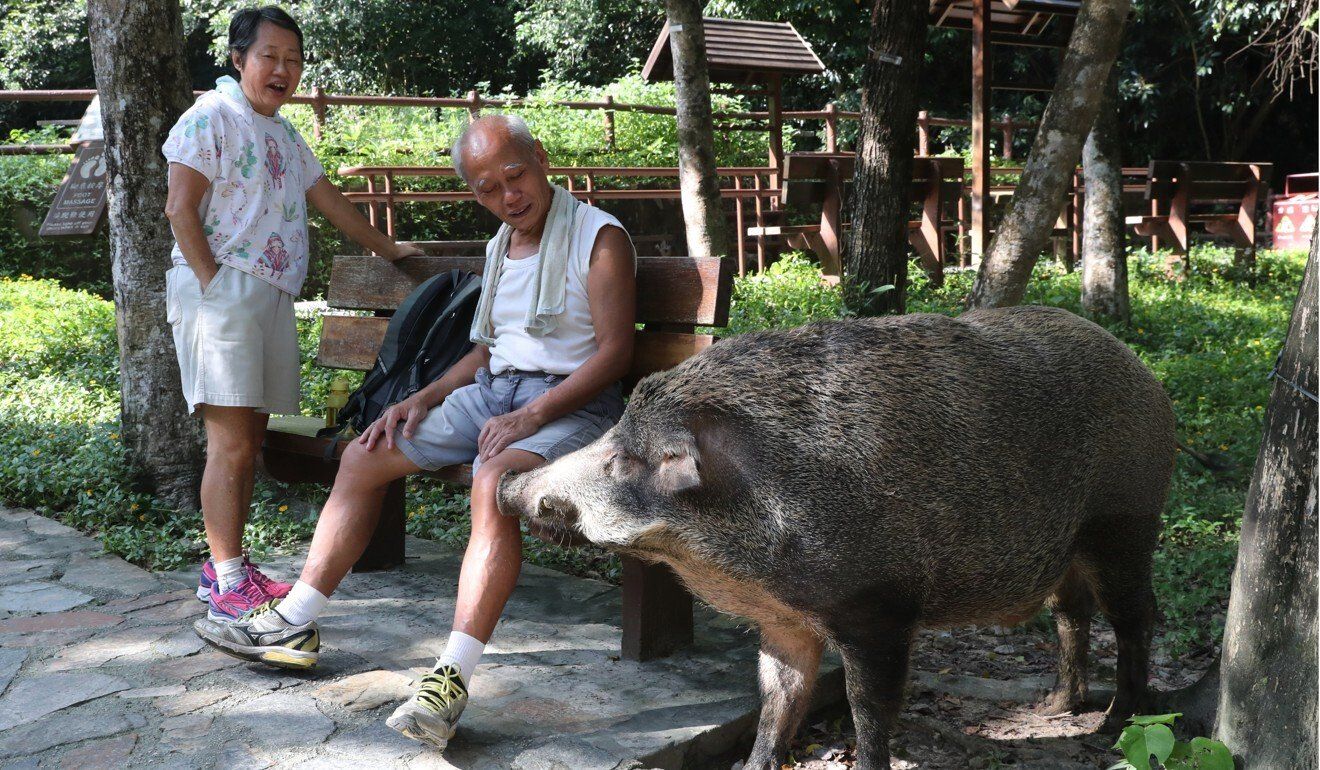 A wild boar can weigh as much as 200kg (440lb) and reach up to two metres (6.5 feet) in length.

The Federation of Hong Kong Agricultural Associations urged the government to step up the hunting of wild boars in areas near pig farms to prevent any contact and eliminate the chance of cross-infection.

Hong Kong has at least 40 pig farms with a capacity of around 74,640 hogs.

In February this year, authorities ordered a cull of 3,000 pigs at a Yuen Long farm after African swine fever appeared to be spreading there.

The AFCD and Food and Environmental Hygiene Department have implemented a surveillance programme since 2019 to trace the disease among wild boars. It covers the New Territories and Kowloon, as well as other areas where a large number of wild boar carcasses were found.