Hong Kong's failure to contain the pandemic revealed a government tied up in its own red tape, unable to make the right decisions and mobilise resources. Reforming governance will be a challenge for the next chief executive, and 'result-oriented' John Lee could perhaps start with the simple stuff.
Rapid antigen tests are so much a part of our everyday lives now it's hard to believe it was only two months ago that health minister Sophia Chan Siu-chee single-handedly caused panic across Hong Kong by mentioning the possibility of a lockdown without offering a timeline or explanation on how it would proceed.

At the time, Hongkongers were already stockpiling over-the-counter medication because the public health system had been so overwhelmed by Covid-19 patients that they had to wait outside hospitals in makeshift tents.

Many patients nursed themselves back to health at home. Supply disruptions caused food prices to rocket. People literally had to worry about putting food on the table.

Today, the government is finally ready to own up to its mistakes. Secretary for the Civil Service Patrick Nip Tak-kuen admitted there were "gaps and delays" in the government's anti-pandemic efforts, and that "this time lag had direct consequences and caused inconvenience to the public". This should be music to our ears; the current administration had been tone-deaf for too long.

Most important is the vow to take stock of these failings. Nip said reviews must be conducted on how mechanisms and procedures could be enhanced.

It wasn't very long ago that this city prided itself on its "first class", professional and highly efficient civil service. But when Dr Liang Wannian, head of the Covid Response Expert Team of the National Health Commission, was in the city to lend a hand to our struggle during the fifth wave, he found a lack of synergy.

Our government is shackled by its procedures and mechanisms, its hands tied by its own red tape. The outcome is an inefficient and ineffective Leviathan that couldn't even identify what the public needed, let alone know how to deliver these services.

It will take more than just an independent commission of inquiry to get to the bottom of the government's handling of the pandemic.

Perhaps this is why John Lee Ka-chiu, the city's sole chief executive candidate, gave improving "governance capability" – including government restructuring and civil service reform – top billing in his policy platform.

For the past few weeks, Lee and his campaign team have been hammering home one key message – "result-oriented leadership" – to deliberately address these systemic failings in process and execution. Let's hope accountability is part of this reorientation equation.

Lee definitely has his work cut out. He can start with the easy stuff like paper jams. Remember the vote count fiasco during the Election Committee subsector polls in September? Voting-related documents weren't transported properly from one place to another. Ballot papers weren't fed into the optical mark recognition machines correctly. Paper pushers literally failed at paper pushing.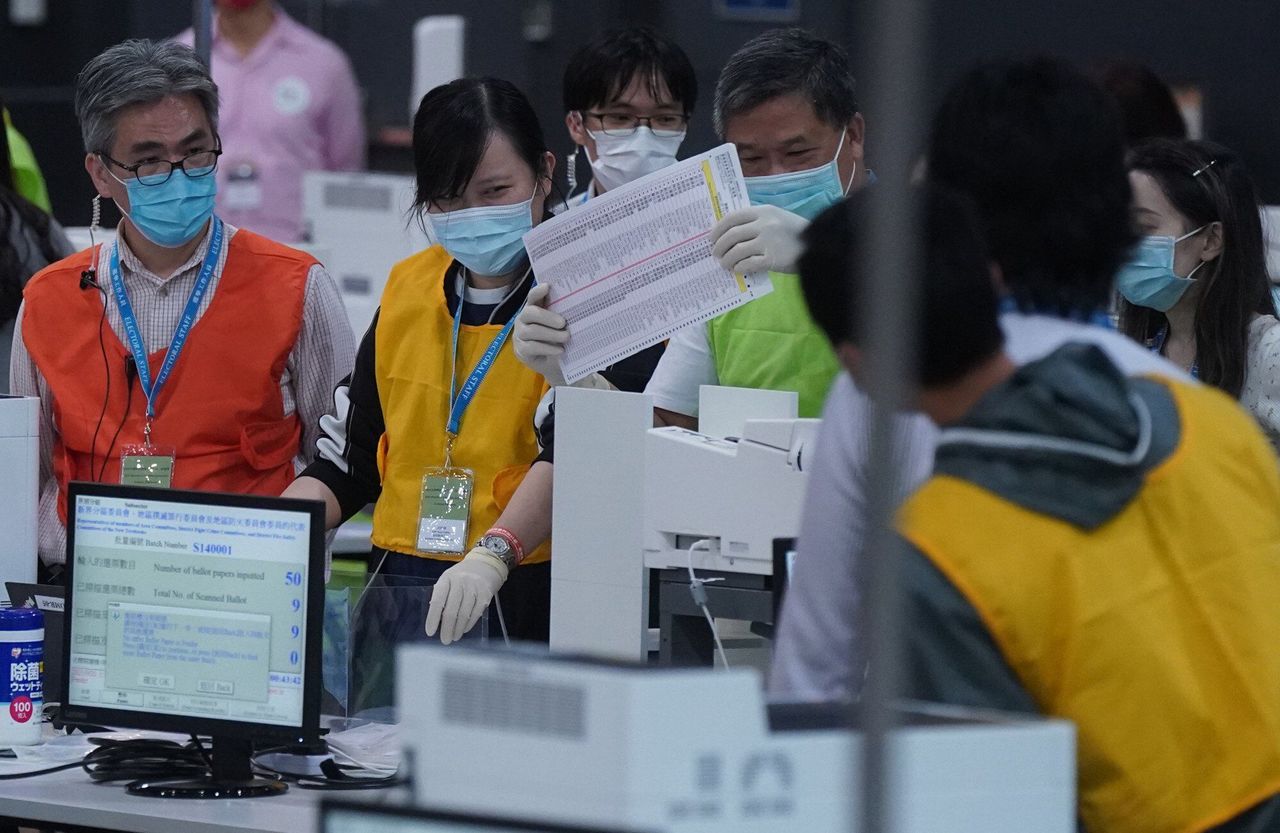 Government officers scan ballot papers during the Election Committee subsector elections, at the Convention and Exhibition Centre in Wan Chai, in September 2021.

Financial Secretary Paul Chan Mo-Po recently warned Hongkongers that the economy needed more time to recover, with the unemployment rate likely to remain high for "some time" still. Chan sounded less rosy than his usual self but a reality check is what we all needed.

Many businesses simply couldn't make it through this fifth wave. That, too, is one of the "direct consequences" of the "gaps and delays" in the government's anti-Covid strategy. Hongkongers have lost confidence in the government's ability to make the right decisions and to mobilise resources.

People didn't just pay with their jobs, they paid with their mental health. A survey by the Baptist Oi Kwan Social Service and Education University found nearly half of Hongkongers showed "moderate to severe" signs of anxiety during the fifth wave.

That the city's political elite are ready for a dose of reality is a good sign. The burdens of everyday life for ordinary Hongkongers have taken a toll. As orchestrated as Lee's campaign exercises in public engagement are, he must take the time to see and hear what's happening when the cameras aren't rolling.