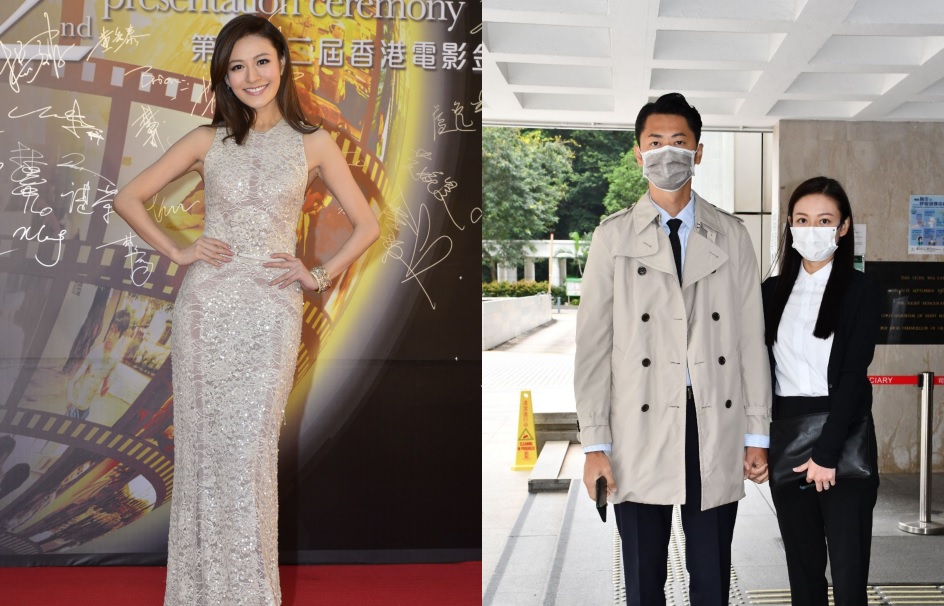 Actress Elanne Kwong cries when recalling HK$80k dress purchase
Actress Elanne Kwong Yeuk-lam testified in court that she had reluctantly spent HK$80,000 on a dress she wore to Hong Kong Film Awards.
"I had no choice. I still think HK$80,000 is a lot of money. Even I add up the costs of all my clothes in my closet, they don't worth HK$80,000," said the celebrity, who broke down in tears.

She testified in High Court on Monday in a legal dispute with her former management company Universe Artiste Management.

Kwong claimed she did not earn any income when she worked under Universe. She admitted that she received HK$2.8 million from her company, but said it was not her salary and that she was required to repay the amount. She had to work in order to earn enough to make the repayment.

She said she had no say in what to wear at events, and that it was dictated by her stylist and manager.

In the 2013 Hong Kong Film Awards, she was nominated for best actress for her performance in Love Lifting.

All of the sponsored dresses did not fit her, and her stylist insisted that she must wear something expensive as she was competing against stars Sammi Cheng Sau-man, Zhou Xun and Miriam Yeung Chin-wah.

"It's so expensive. I never wore a HK$80,000 dress in my life. It was my stylist who told me I must wear something of that level," she testified.

She asked if her company could sponsor half of the amount, but her request was rejected by her manager.

Her company had also forbid her from taking public transport, saying she must travel by taxis, as taking public transport would make her appear to be unpopular and affect her asking price in jobs, she said.