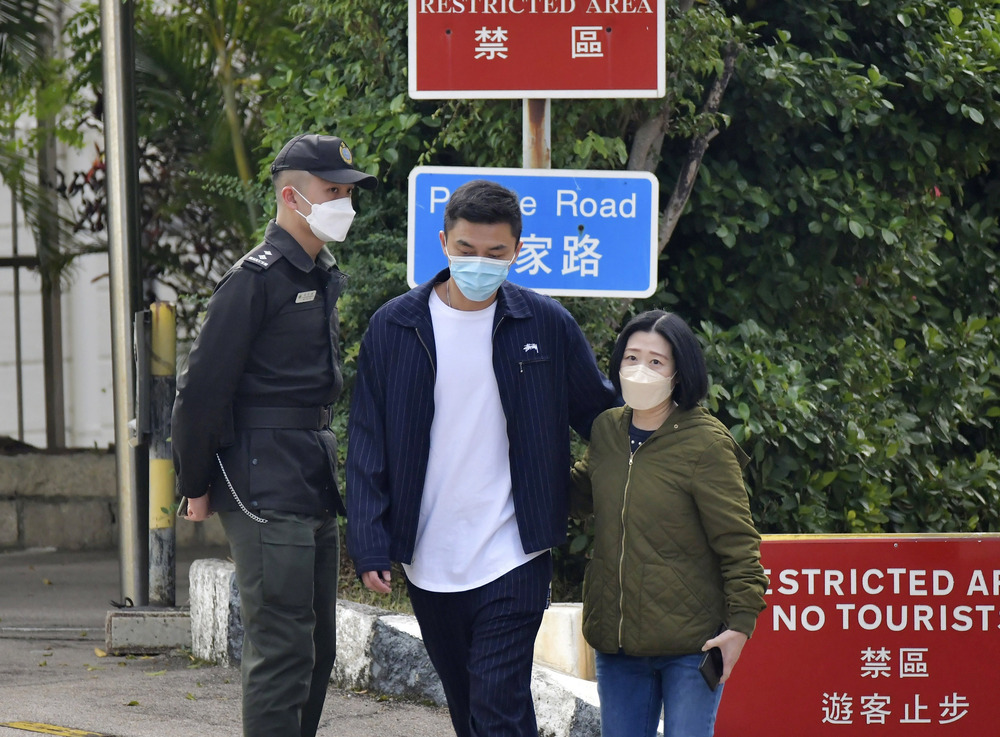 Actor Mat Yeung apologizes for his drinking issue after leaving prison
Actor Mat Yeung Ming who portrayed police in multiple TV series walked out of the Stanley Prison on Saturday, as he finished his 18-day jail term for careless driving, after spending winter solstice, Christmas and New Year's Day in the facility. 
Accompanied by his agent and girlfriend Lisa Ch'ng, the 41-year-old actor greeted reporters but didn't answer any question when boarding a seven-seater around 9.30am this morning. 

Later today, Yeung posted a video he shot at TVB headquarters, in which he apologized to the public and bowed twice. 

"I am deeply sorry that my drinking issue has been bringing so much trouble to everyone and the company," Yeung said. 

"I sincerely apologize to my family, my friends and the company who have been caring for me all this time. I understand that my actions and behaviors can never be tolerated, and my punishment this time is inevitable. 

"I will remind myself everyday that abiding by the traffic rules is of utmost importance, and I will work hard and contribute to the society. I hope you will accept my apology." 

Yeung was arrested in August 2020 after his private sedan hit the road curb and he refused to provide a blood sample or take an alcohol test. 

He pleaded guilty to careless driving and insufficient light transmission of the car windows in November 2021, and was sentenced to 18-day imprisonment. He was also fined HK$2,000 and suspended from driving for two years. 

Yeung filed an appeal against the imprisonment sentence but the court upheld the original ruling, so Yeung only started serving the jail term late December last year.