Overseas-based Hongkongers hope body will unite growing diaspora and lobby foreign governments.
A group of former legislators, scholars and professionals based overseas is planning to host an election for a "Hong Kong parliament" abroad to lobby governments, although some question its legitimacy and representativeness, with people in the city facing a possible legal backlash for voting or running.

The Hong Kong Electoral Organising Committee, launched in Toronto, Canada, on Wednesday, also aims to unite a growing diaspora from the city, while providing those who remain in their hometown an alternative to the Legislative Council elections, revamped by Beijing last year to ensure "patriots" rule.

"The elected representatives can legitimately represent Hongkongers to communicate with foreign government branches," committee member and activist Baggio Sixtus Leung Chung-hang, who is wanted by the Hong Kong authorities, said before the launch from the United States, where he is seeking asylum.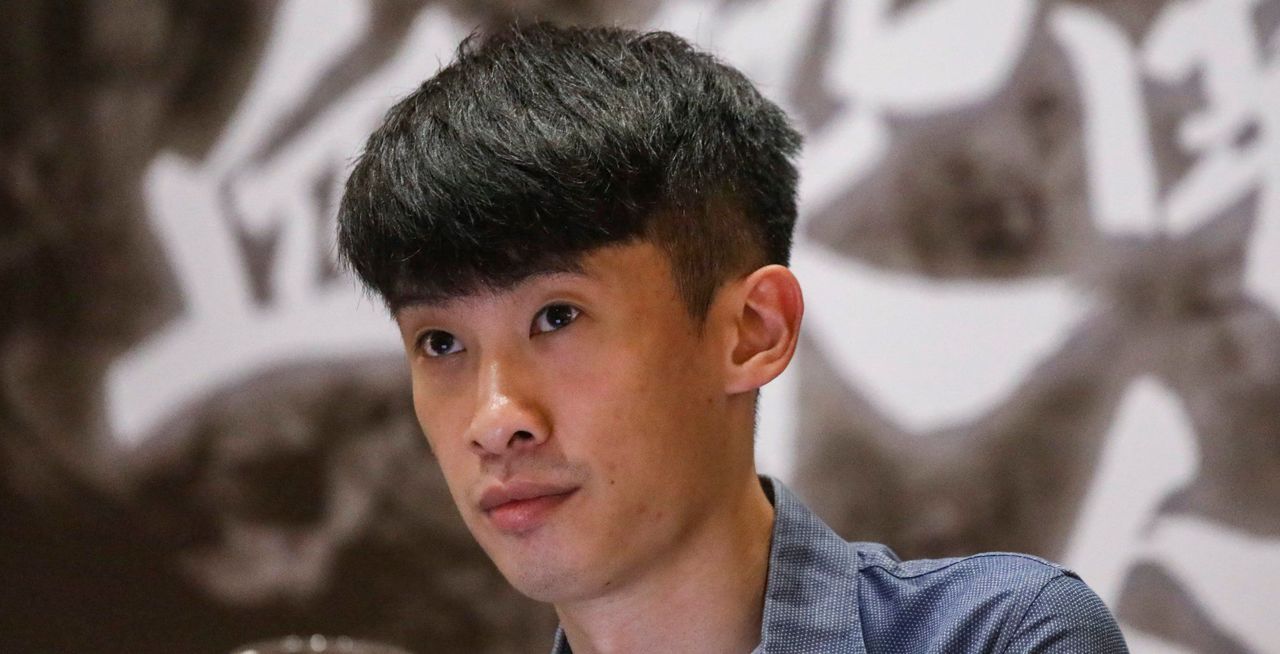 Baggio Sixtus Leung is part of a group of legislators, scholars and professionals who want to set up a 'Hong Kong parliament' abroad.

While a Hong Kong Security Bureau spokesman said it would not comment on individual cases, he warned the government would deal with anyone who breached the national security law regardless of where they were located, pointing to the "extraterritorial effects" of the legislation.

Article 38 of the law spells out its application on offences "committed from outside the region by a person who is not a permanent resident of the region".

Although other activists had floated similar suggestions before, the Hong Kong parliament will be the first to get off the ground, with Leung revealing its preparatory committee had received more than C$1 million (US$777,000) from an anonymous donor.

Leung, a former lawmaker-elect who was disqualified over his anti-China antics during a swearing-in ceremony for Legco in 2016, said with more former opposition figures joining the growing Hong Kong diaspora since the imposition of the security law, it had created a sufficient pool of potential candidates to run in the election.

He said the 17-member committee was still working out details – such as the size of the body, polling station locations, websites and the election method – and they were expected to be finalised by the end of the year.

But the committee has already envisioned that each term should generally last for four years, with elected members operating online at first and eventually setting up offices in overseas cities where Hongkongers are concentrated.

Pro-establishment lawmaker Regina Ip Lau Suk-yee challenged the validity of the plan.

"This so-called 'parliament' has no legitimacy and no basis to represent the people of Hong Kong," said Ip, who is also convener of the Executive Council, the city leader's top advisory body.

Leung said the committee took reference from the Central Tibetan Administration, the Tibetan parliament-in-exile based in Dharamshala, India.

Robert Barnett, who specialises in Tibetan history at the University of London's School of Oriental and African Studies, said the parliament-in-exile had become a symbol of the exiled community's commitment to building democratic institutions.

But he noted it also faced questions over its representativeness.

"[A] major difficulty, less often

noted, is that the exile parliament and administration have huge problems in demonstrating that they include or even really know the views of the millions of Tibetans remaining inside Tibet, who of course cannot participate in exile politics, and whose views may well be strikingly different from those in exile," he said.

Leung conceded that the body would have no jurisdiction on matters relating to Hong Kong, but said the poll would give people a chance to cast a vote to reflect their desire to be heard.

Exco member and barrister Ronny Tong Ka-wah said whether the poll would breach the national security law depended on whether the committee had received money from foreign bodies or whether it had the intent to promote independence.

"If you call it a shadow government, aimed at scrutinising Legco, it should be fine. But if you call it a government-in-exile, of course there is bound to be a problem," he said.

Leung pledged to beef up online security for voters in Hong Kong, although he acknowledged that those in the city might not be able to run in the poll because of possible legal consequences.

He said that with the growing Hong Kong population abroad, it was natural there would be clashes of views. The elected body would also serve as a platform for Hong Kong people across the world to resolve conflicts and reach a consensus, he said.

Barnett noted that factionalism had been an issue plaguing the Tibetan parliament-in-exile in recent times, with its democratic model becoming "increasingly self-promotional and personality-based".

Britain-based activist and fugitive former lawmaker Nathan Law Kwun-chung said he would not join the project, and had "no further comments".

Another UK-based activist, Simon Cheng Man-kit, who earlier proposed a shadow parliament, said he would not rule out running in the poll, although he was worried about its positioning.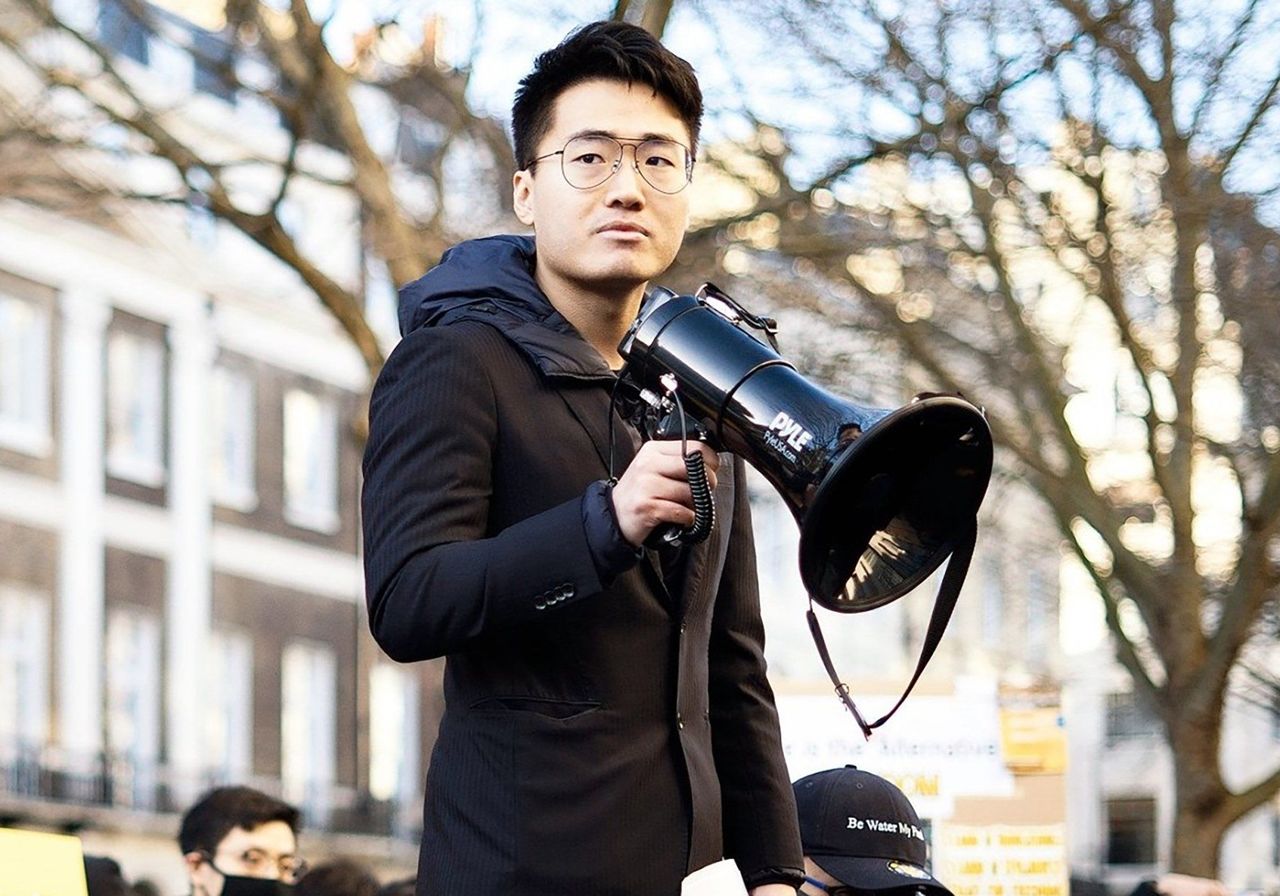 Simon Cheng is concerned about the shadow parliament's positioning.

He said framing it as a political group might cause foreign governments to refrain from interacting with elected members for fear of angering Beijing.

Equally, local voters might shy away from casting a vote for fear of being accused of infringing the national security law, he said, suggesting the elected body should categorise itself as a non-government organisation promoting democratisation of Hong Kong.

Barnett said the success of the Tibetan exiled community lay in the role of spiritual leader Dalai Lama, who was able to rise above the fray of factional politics with enormous moral integrity.

"Elected representatives in any new system face the dual hurdle of having to overcome skepticism regarding their moral and professional credibility and at the same time show that they have genuine influence and significance in shaping the future for that community," he said.