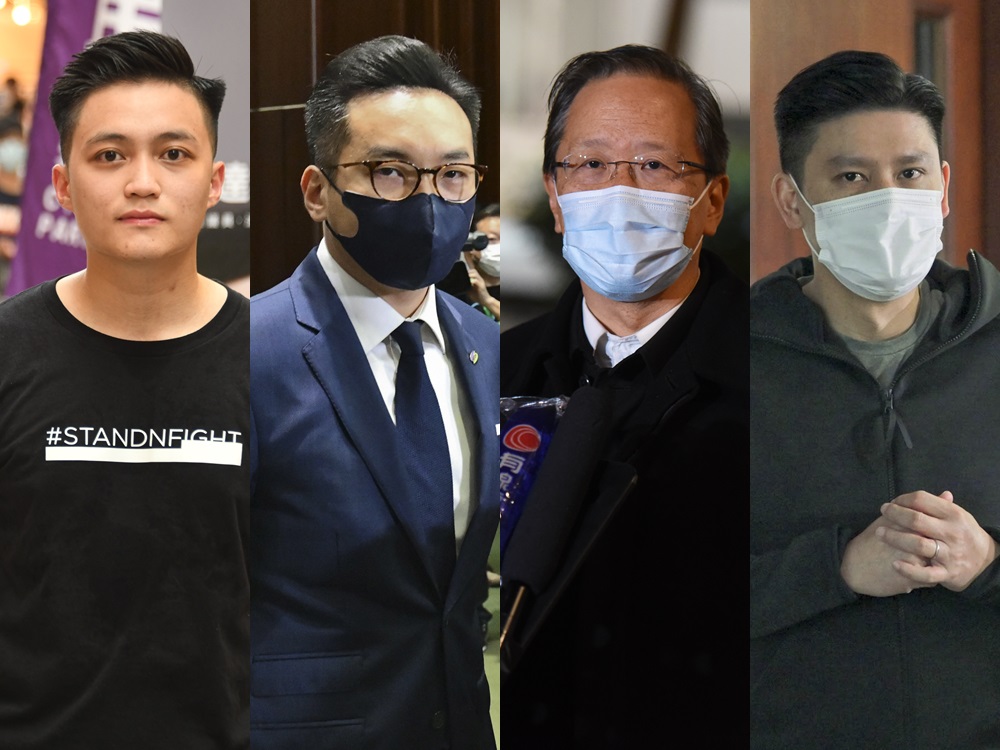 Accused members call to disband Civic Party
Four former Civic Party politicians facing national security charges over their involvement in last year's Legco primaries have made a public call for the dissolution of the pro-democracy party – saying it has already completed its historic mission, RTHK reports.
Former lawmakers Alvin Yeung, Kwok Ka-ki, Jeremy Tam, and district councillor Lee Yue-shun – who co-signed the open letter – said although they have quit the party, they still care about the safety of their former colleagues.

In the letter that was made public on Thursday, they noted that the nominations of four party members were deemed invalid before last year's Legco elections were scrapped, and three out of four legislators disqualified by Beijing in November last year were from the Civic Party.

Furthermore, they said "the court and prosecution's attitude" towards former legislators Kwok Ka-ki and Jeremy Tam in the national security case also "made clear the party has no place in the Legislative Council anymore".

"The political reality written on the wall is: the Civic Party has already completed its historic mission," the letter stated.

The four, who quit the party after they were charged, noted they are not in a position to offer their opinions anymore, but said they hoped everyone would act wisely, so no more party members will be trapped in desperate situations.

The four also said they would leave politics altogether.

"We have shouted ourselves hoarse together. And, we are sorry that we will part our ways. On the road of politics we probably won't meet again. But if we do bump into each other, please offer us your warmest greetings," the letter said.

"To everyone who have fought besides us, who have stood firm with us, take care."

In response, the party's chairman Alan Leong, said members have conducted candid internal discussions, and have decided they will not disband.

He said they will actively review the party's development strategy, and continue to walk with Hong Kong people and with justice and conscience.

Leong also thanked people who have contributed, and are still contributing, to the party.