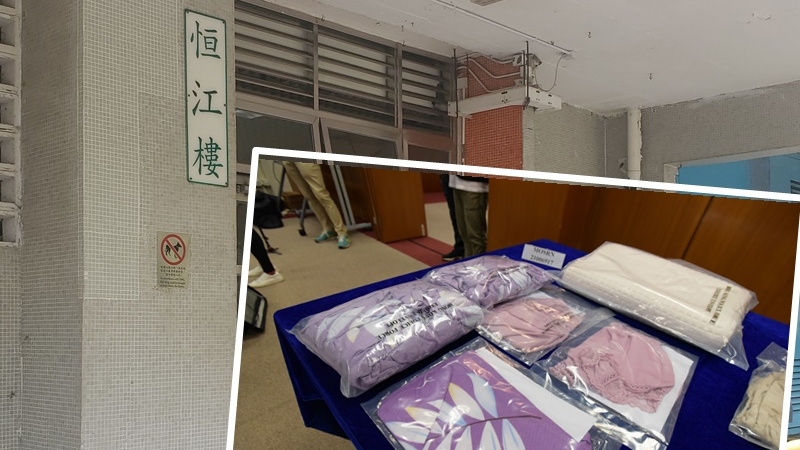 Accountant who 'mounted' female victim during robbery pleads guilty
Prior to pleading guilty to assault with intent to rob on Wednesday, a 38-year-old male accountant was challenged by the judge as to why he "mounted" the female victim and exposed his underwear during a robbery in Ma On Shan.
The defendant Siu Wai pleaded guilty to a count of assault with intent to rob as he appeared before judge Clement Lee Hing-nin in the District Court today.

The court earlier heard that Siu broke into the sleeping woman's flat at Heng Kong House, Heng On Estate, shortly after midnight on April 23 last year. The woman had locked her gate but woke up to find Siu on top of her.

Siu held the woman by her neck and stuffed her mouth with the blanket when she screamed. The woman was then pushed to a corner of the bed and felt the outside of her thigh being touched. She also saw Siu unbutton his shorts and expose his underwear.

Siu later zipped up his shorts and ordered the woman to hand over her phone and not to look at his face. Siu then shut the door and fled the scene. Upon checking the flat, the woman found the door lock, four keys, an anti-theft viewer, and two pillowcases missing.

The woman sustained scratches to her face and neck and injuries to her limbs. She was granted four days of sick leave, and Siu was arrested the same day.

In mitigation, the defense said Siu didn't use violence when committing the crime and had been troubled by dermatitis for a long time.

Meanwhile, judge Lee questioned why Siu would unzip his shorts, expose his underwear, climb on top of the woman and touch her during a robbery. Lee also rejected the defense that Siu committed the crime out of impulse and said he came well-prepared.

Lee continued that the details of the case were similar to that of an attempted rape but added that he wouldn't interfere with the summary of facts agreed upon by both sides. Yet, he noted that Siu must tackle his own problems, or more women will fall victim.

"Imagine if I were a woman who lived alone, I would be so scared for my life every day and wondering when I could unlock the door," Lee said.

Siu will be sentenced on November 9, awaiting the court to retrieve the woman's trauma report. Siu will be remanded in custody until then.