Secretary for Education Christine Choi says bureau has received two complaints involving suspected abuse against students at Hong Chi Pinehill No 2 School.
Hong Kong's education minister has pledged to handle accusations of abuse against a special needs school seriously after she confirmed receiving two complaints of suspected mistreatment of mentally disabled students at the institution.

Secretary for Education Christine Choi Yuk-lin on Monday said her bureau had received a total of eight complaints against the Hong Chi Pinehill No 2 School in Tai Po, including those concerning the institution's personnel management as well as its Covid-19 measures.

Among the complaints, two involved suspected abuse against students, she said, which were being followed up by police.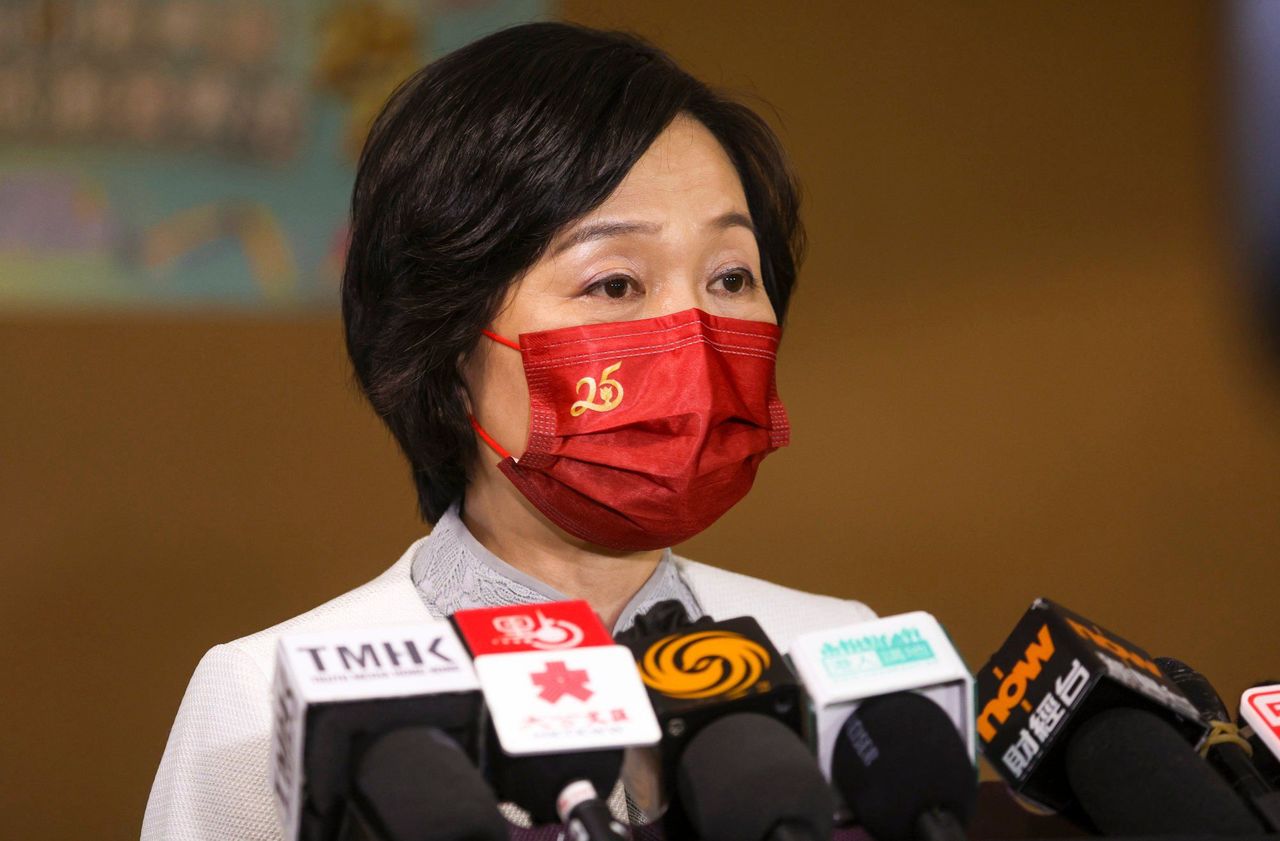 Secretary for Education Christine Choi.

Choi said authorities had immediately taken follow-up actions after receiving the complaints, including requiring the group operating the school to investigate, and submit reports to the bureau.

"We will handle it seriously. If anyone is found to have [engaged in] illegal behaviour, we will not tolerate it, and will definitely follow up seriously," she said.

Police on Sunday said they had received a report from a 44-year-old woman on August 24 alleging her son and three other students, aged 15 to 22, had been mistreated at the school.

The case has been classified as ill-treatment or neglect of children or young persons, and an investigation is under way.

The accusations of mistreatment against students at the school, run by Hong Chi Association, a non-profit organisation dedicated to persons with intellectual disabilities, came to light on Sunday in a report by a Chinese-language paper.

The media outlet published unverified photos, reportedly provided by parents, that showed a student struggling to remove a jacket thrown over his or her head. Another picture showed someone placing a cloth on a student's face. The report also cited a parent as saying that a student had suffered bruises from wrist wraps.

But the association said in a statement on Monday that two parents had denied the suspected abuse of their children in media reports, with one of them saying the reported treatments for her son had been approved by her and doctors, and were used to protect him.

Choi noted that the authorities had also received complaints against the school in 2019, but no sufficient evidence indicating inappropriate treatment of students by teachers and other staff members had been found after officials visited the institution and reviewed the documents it had submitted.

Since then, the bureau had updated its guidelines covering the use of straitjackets, requiring schools to notify parents before placing them on students, as well as rules concerning the management of dormitories, she said.

The city has been shocked by a string of child abuse scandals recently. Police arrested two employees of the 144-year-old charitable organisation Po Leung Kuk last month on suspicion of mistreating toddlers at the charity's residential childcare centre.

A child abuse scandal involving the Hong Kong Society for the Protection of Children emerged last December, since which 34 staff members have been arrested for alleged abuse of 40 toddlers at the group's children's residential home.