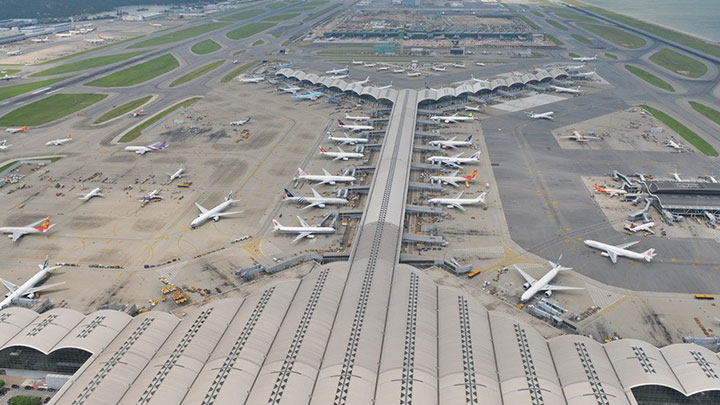 Aborted take-off involving two aircraft on same runway 'a result of distraction': investigation
The Air Accident Investigation Authority (AAIA) on Wednesday published the report on the investigation into a severe incident of aborted take-off on an active runway that involved two aircraft. The incident was identified as being "a result of distraction."
At 9.07pm on December 23, 2017, a Hong Kong Airlines A330-343 passenger aircraft was given take-off clearance by Air Traffic Control (ATC) and began take-off roll on the South Runway of Hong Kong International Airport.

However, a Cathay Pacific 747-867F freighter was crossing at the far end of the same runway in accordance with ATC instructions.

The flight crew of the freighter immediately informed the control tower. The flight crew of the passenger aircraft noticed the transmission and immediately aborted the take-off. ATC also instructed the passenger aircraft to stop immediately.

The closest distance between the two planes was over 3,000 meters. No damage was caused, and no one was injured.

The occurrence was classified as a serious incident according to the criteria of the International Civil Aviation Organization. The investigation identified that the take-off clearance was inappropriately issued to the passenger aircraft as a result of distraction.

"The investigation was conducted by the AAIA with the objective of identifying the circumstances and causes of the serious incident with a view to preventing recurrence," an AAIA spokesperson said.