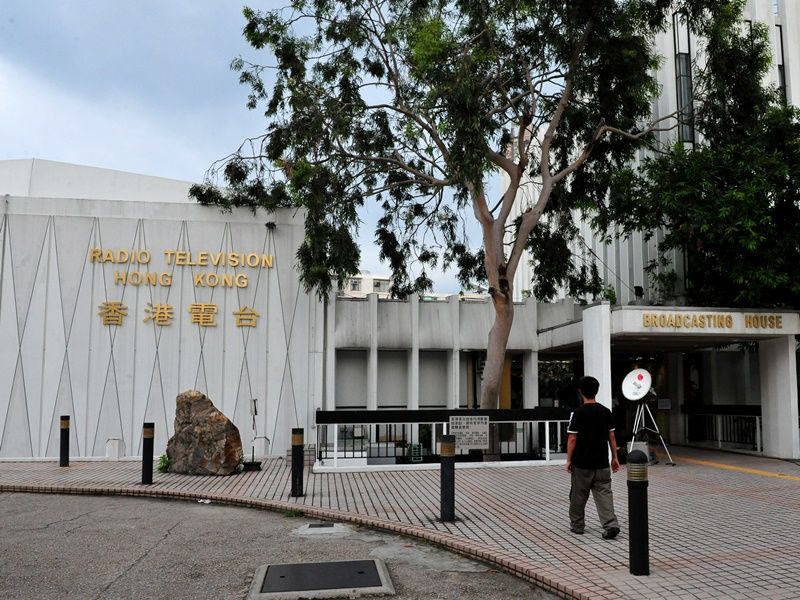 Evacuation ordered at RTHK headquarters as staff test preliminarily positive
Staffers working at public broadcaster RTHK's Kowloon Tong headquarters were ordered to evacuate the building on Friday after one of their colleagues was tested preliminarily positive for the coronavirus.
According to sources, a female staff working for the station's Putonghua channel have been to a birthday party in Wan Chai where a female guest there tested positive for the virus. The banquet was also attended by government officials and lawmakers.

The station's headquarters on Broadcast Drive in Kowloon Tong will be disinfected at 7pm tonight; all staff and visitors must vacate the building before 6.40pm today.

Speaking on a radio show this morning, members of the public expressed anger at those who were present at the 100-guest birthday party.

"Everyone around the world is fighting the pandemic, and you held this gathering? This wouldn't be right for normal citizens, let alone senior officials and famous people... Don't let us see that only senior officials and famous people are allowed to have gatherings, while normal citizens can't even dine out," a caller surnamed Cheung said.

Others said those who held or attended the event should be held accountable.

"They don't hold themselves accountable and didn't resign. If they don't resign, [the government] can fire them! Will Carrie Lam fire these officials?" asked a caller surnamed Yuen.