On a remote hillside in wine country, a Los Angeles couple build an energy-efficient prefab with stunning views.
It was almost two decades ago when photo agent Michele Karpé and her husband, John Andrews, purchased a property in the rolling hills of Santa Ynez, California. While living in Los Angeles, they spent years visiting the remote land on weekends, taking in breathtaking views and dreaming of the day they'd be able to build a little getaway. Unfortunately, it wasn't as easy as they'd hoped.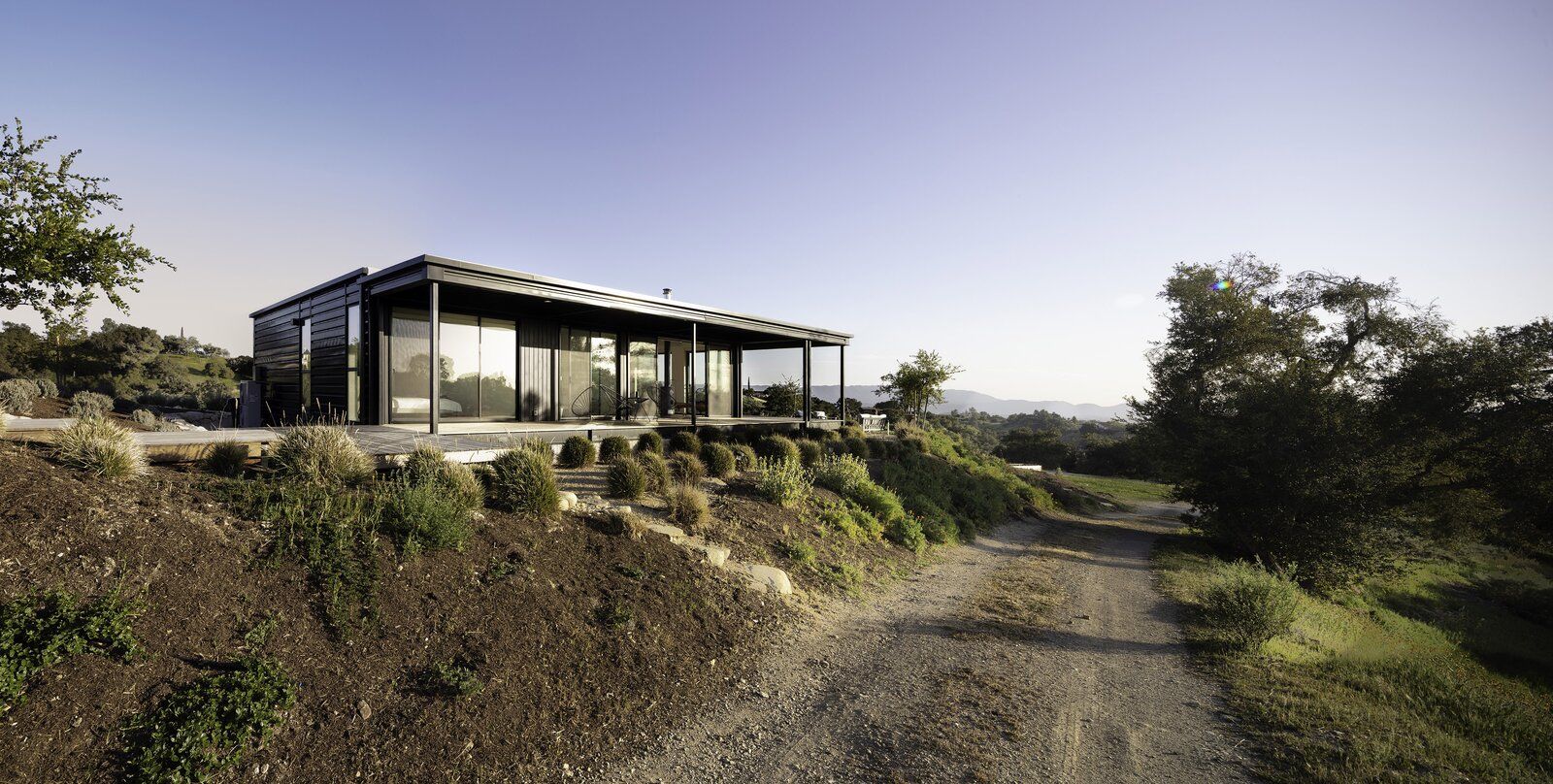 Michele Karpé and her husband, John Andrews, spent years dreaming about building a retreat on their remote Santa Ynez property.

When they finally felt ready to build, they prepped the site, investing in a driveway to make it easier to traverse the quarter mile uphill from the nearest access road. They then drafted plans for a home and had them engineered, permitted, and even approved -processes that took a significant amount of time and financial investment-before learning that the costs to build would be more than double the estimate. Creating a home, they felt, was once again out of reach.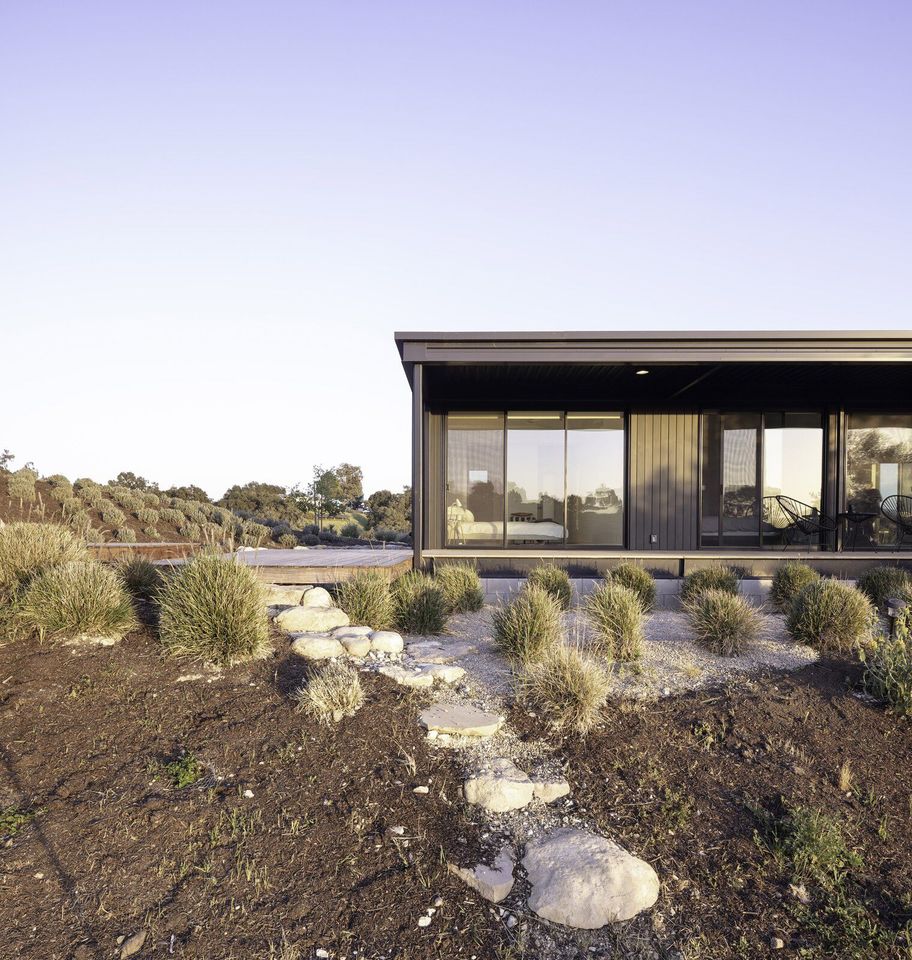 By constructing parts off-site on an assembly line, Connect Homes is able to dramatically cut down on construction waste.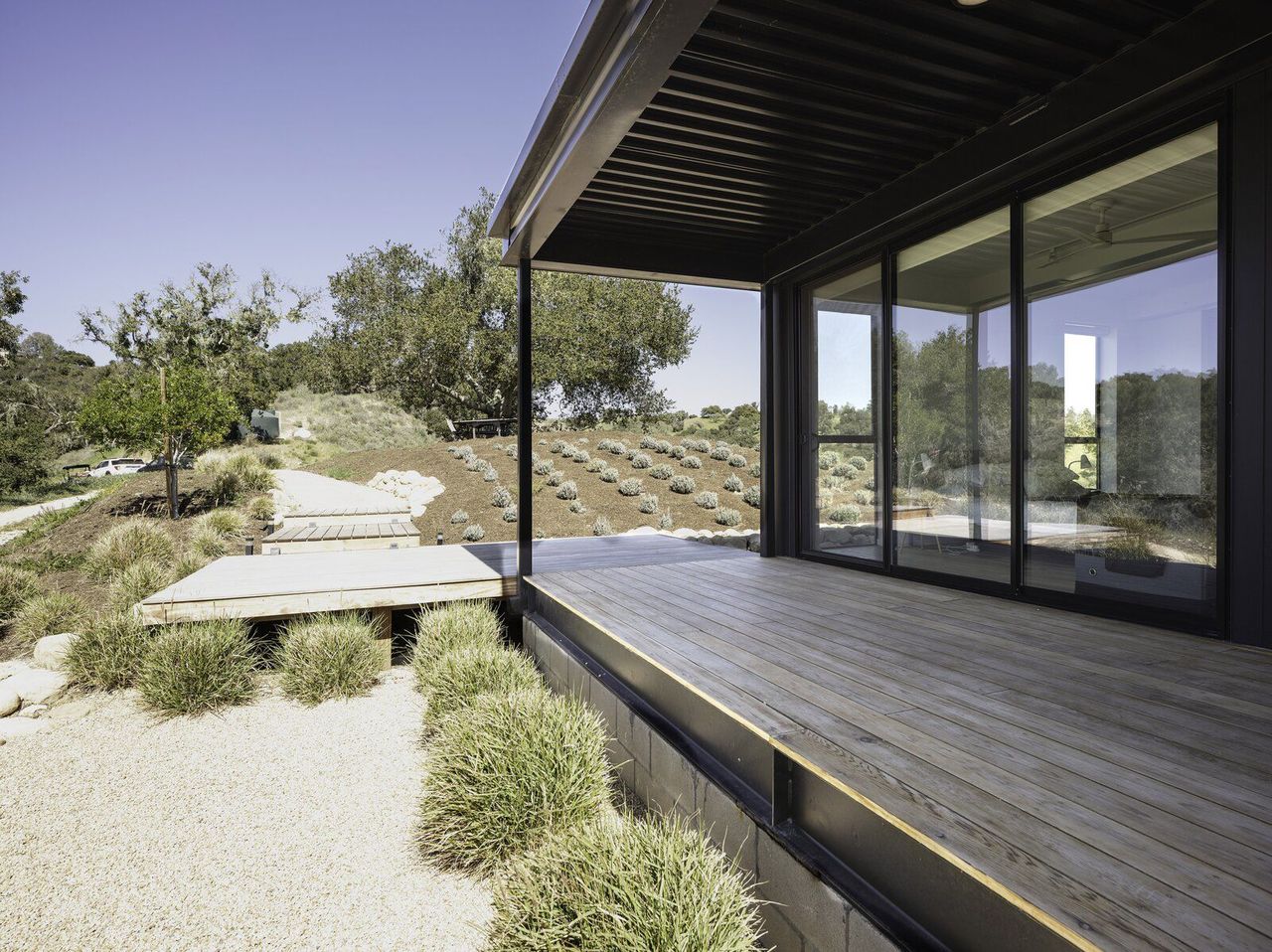 The wide porch and pathway are designed to accommodate wheelchair access for Michele's sister.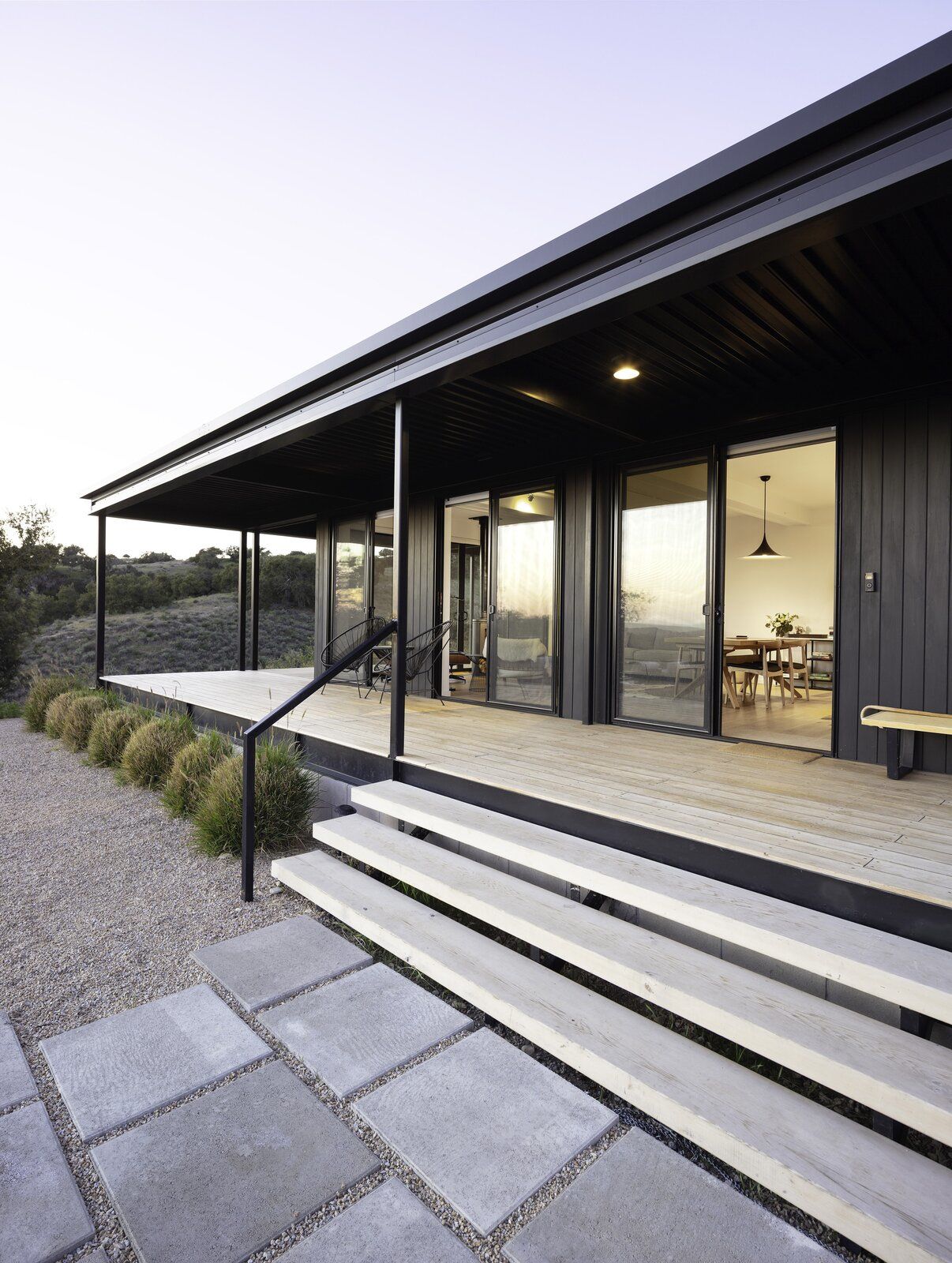 Connect's decks-a design add-on-are made of the same steel frames as the interior modules. "Connect Homes's steel frames mean that clients can put floor-to-ceiling glass anywhere around the perimeter of the house to connect to a view or outdoor space," explains company cofounder and architect Gordon Stott.

Instead of giving up, however, the couple began exploring other options; while at a Dwell on Design show at the Los Angeles Convention Center, they discovered prefab homebuilders Connect Homes. For Michele and John, Connect made total sense: They knew exactly how much the home would cost from their very first meeting.

For their Santa Ynez property, the couple chose the Connect 4, a 1280-square-foot, two-bed, two-bath model they customized with the addition of two covered decks. They also made the home wheelchair accessible to accommodate Michele's sister, who has multiple sclerosis. "She can walk with a walker, but given the uneven ground in the country, I was projecting that wheelchair access would be better," says Michele. "It only takes two steps to get down to the house after grading and landscaping."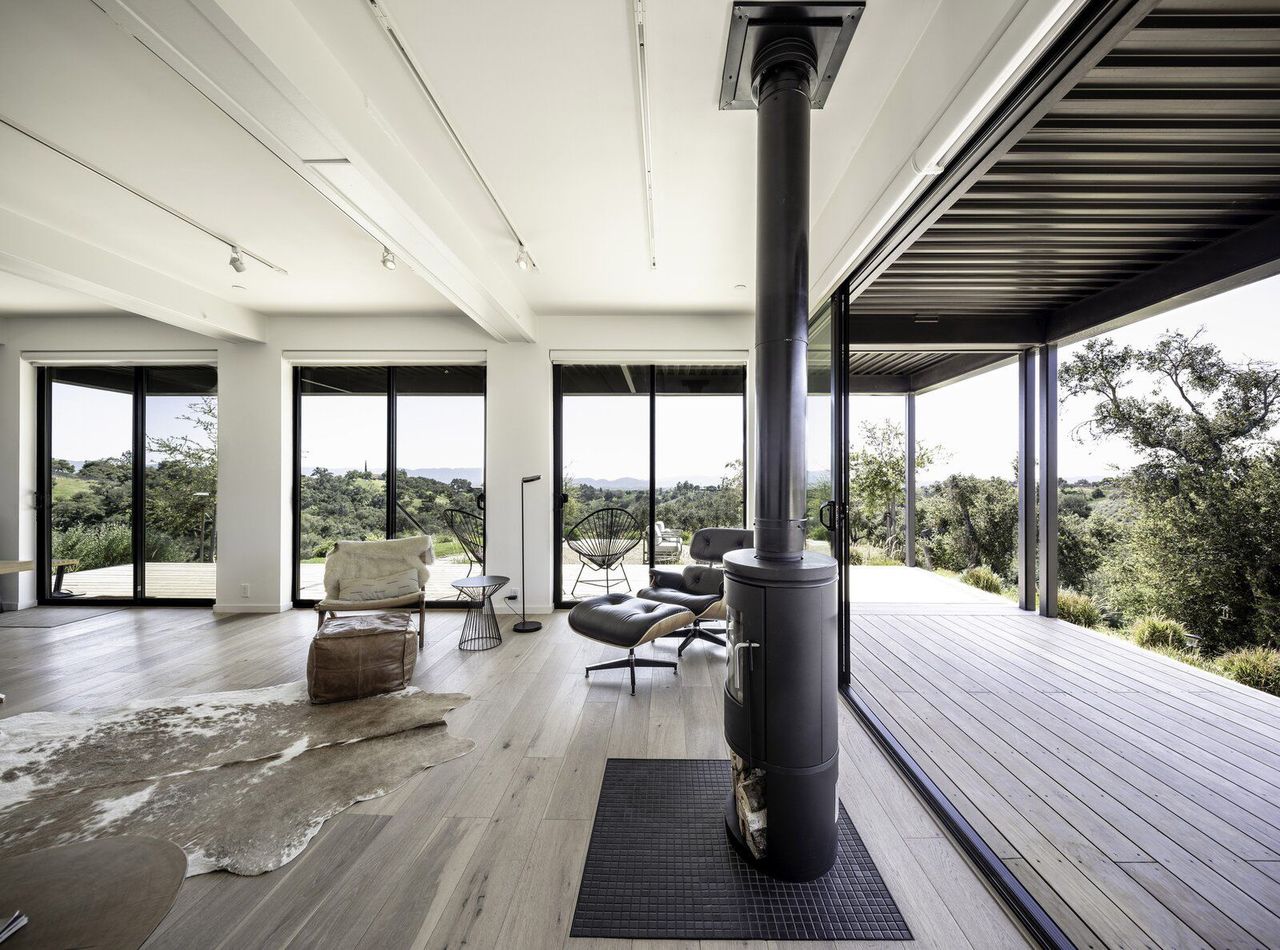 The full-height glass sliders open the home a panoramic view. With the sliders open, a wood-burning stove centers an indoor/outdoor living area.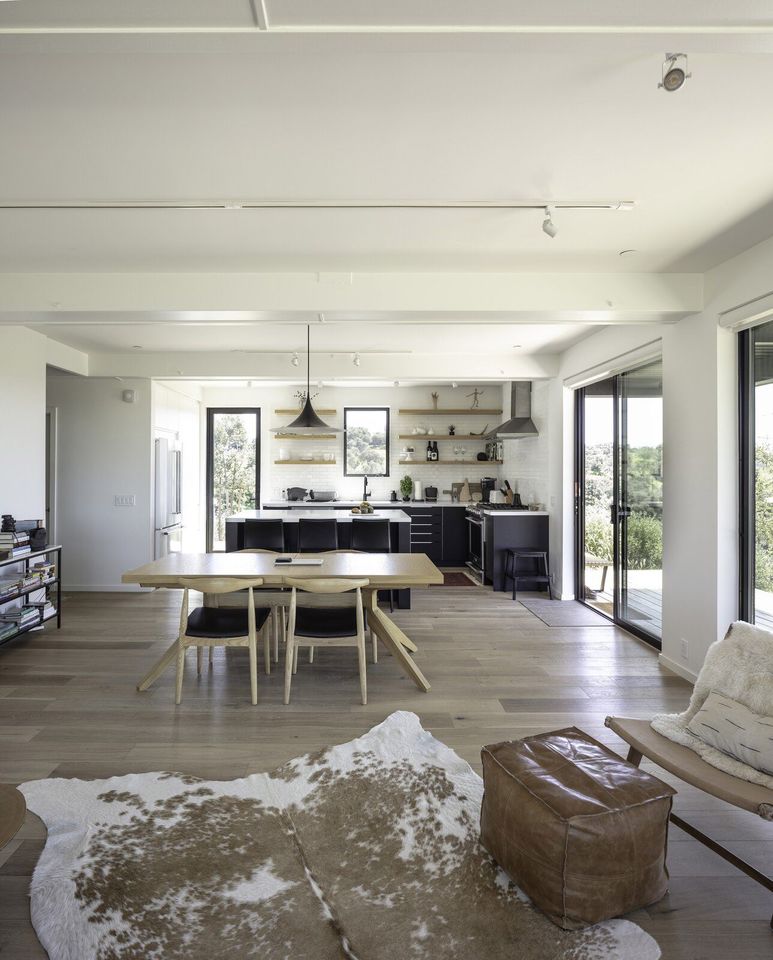 "We also can shrink this model down slightly to hit California's 1200-square-foot accessory dwelling unit maximums and make this house an ADU," shares Stott of the Connect 4 model.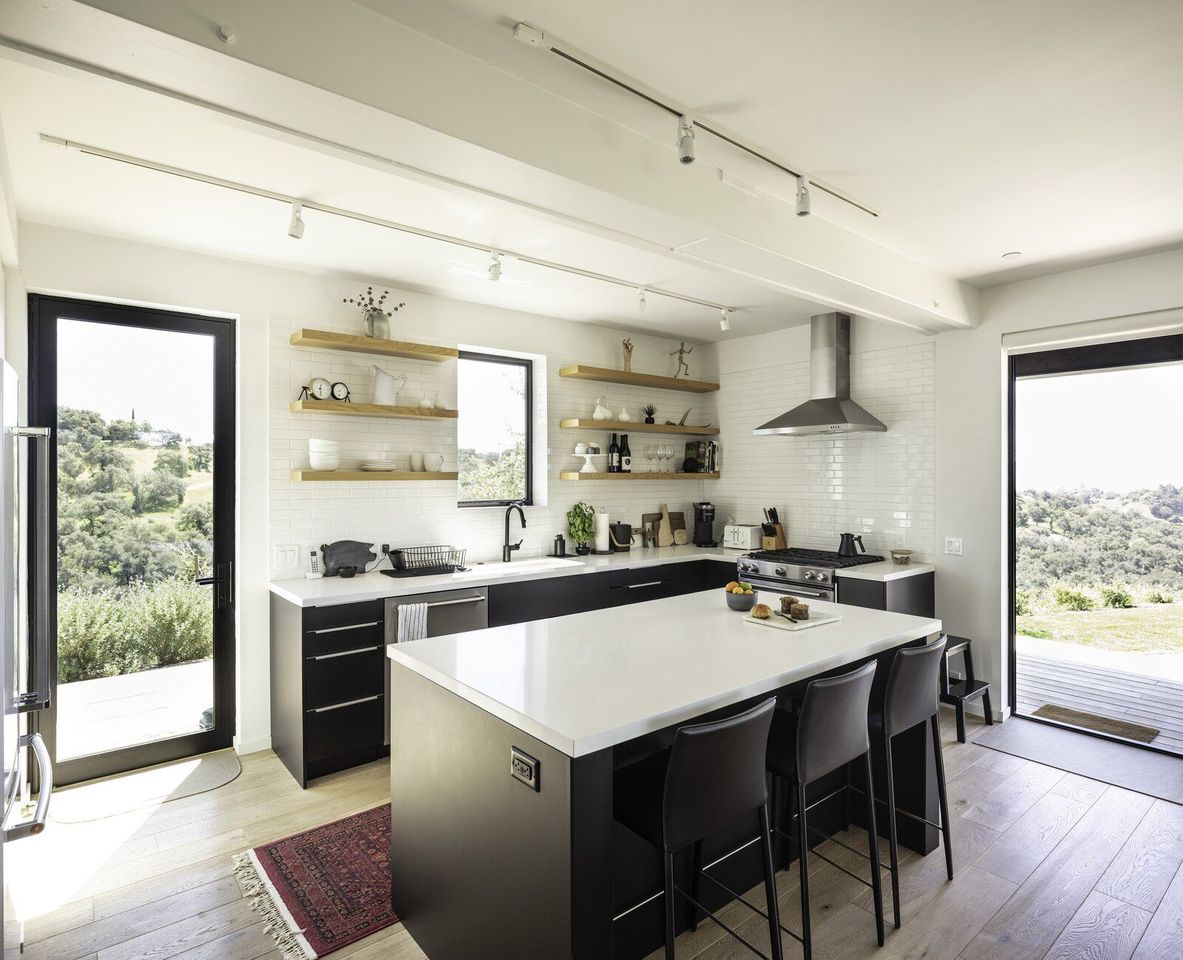 Connect Homes designed and installed all the built-in cabinetry in the kitchen.

Floor-to-ceiling glass sliders open the home onto the wide, covered decks, providing panoramic views of the stunning property. "The client made so many good design choices," says architect Gordon Stott, who cofounded Connect with fellow architect Jared Levy in 2013. "From the black finishes to just the right amount of glass, and the daring placement of the stove."

In the living area is a Morsø wood-burning stove positioned up against the glass sliders. When the sliders are open to the deck, the stove anchors one huge indoor/outdoor lounge space. "I was worried that it would be weird, but it's absolutely perfect," Michele says. "That stove kept us warm all through the cold winter. It heats up the whole house."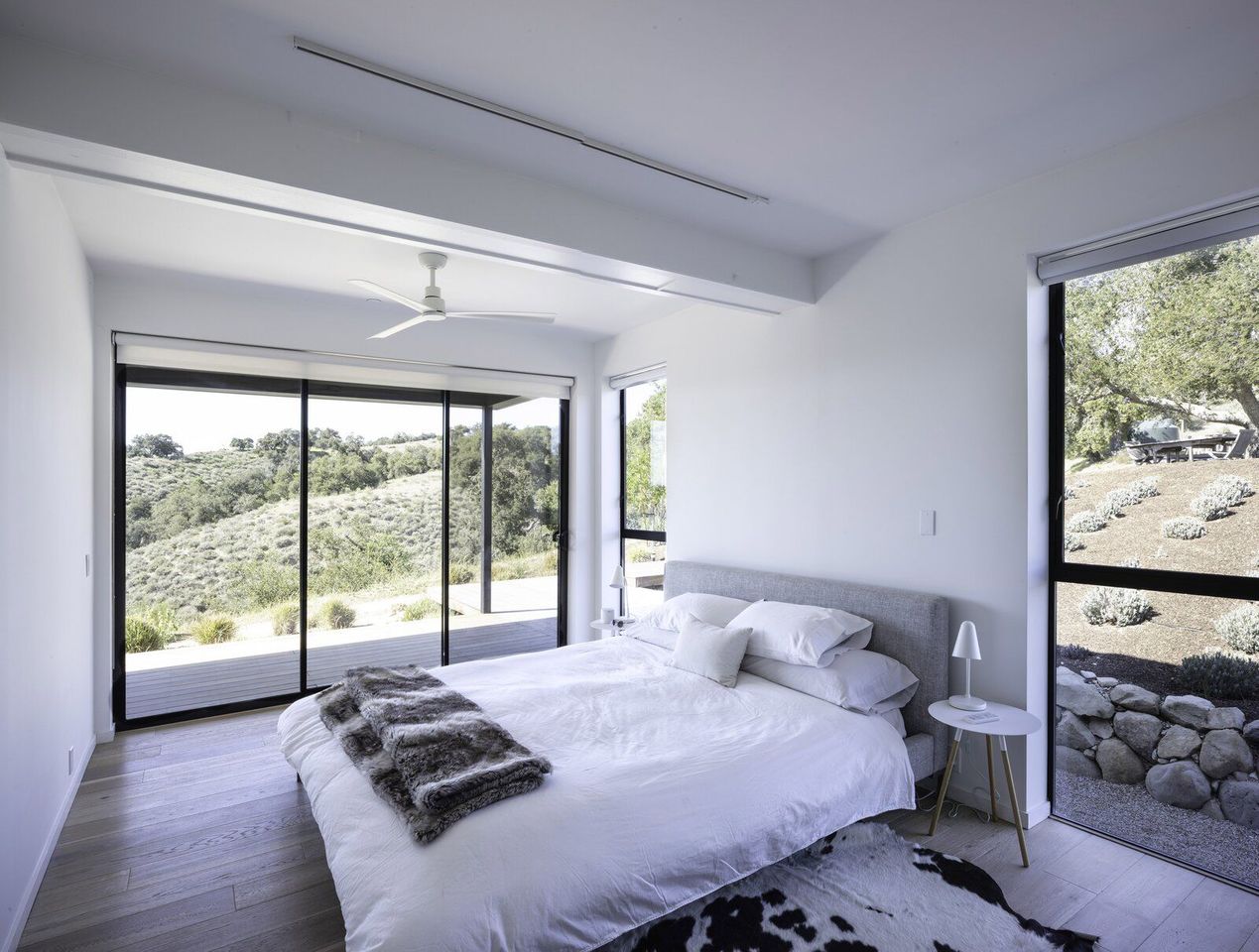 With two beds and two baths, the Connect 4 model is a perfect retreat for Michele and Andrew. "For such a small house it has very good closet space," says Karpé.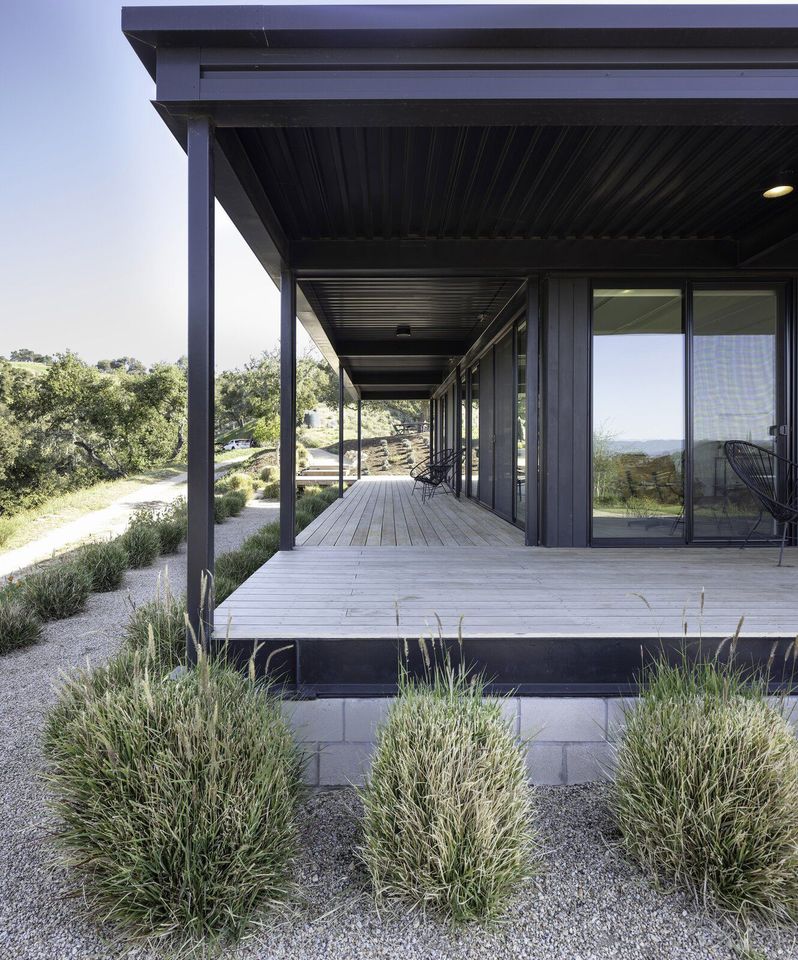 The home is topped with a white roof that deflects heat, keeping temperatures cooler inside.

The home, says Michele, regulates temperature with a white roof, and is well insulated thanks to triple-glazed sliding doors. "We have arrived in the middle of 100-degree weather when the house has been closed up for days, and inside it would be 20 to 25 degrees cooler."

Along with energy-efficient designs and up-front pricing, Connect prides itself on an assembly-line process that enables the company to build quickly, and more sustainably. Stott estimates that by building in a factory, they're able to cut down on construction waste by 60 percent when compared with more traditional building methods.




"We've realized the only essential customization we need to offer in our standard home plans is the ability to put glass anywhere, connecting to the outdoors anywhere on the perimeter of the house that the client or site dictates," says Stott.

After the offsite construction of Michele and Andrew's home was complete, Connect installed the design on the Santa Ynez property in just three hours. In a stroke of perfect timing, the home was completed just before the pandemic, making it the perfect refuge for the now-retired couple.

"Living with a view from almost every room in the house is my favorite," says Michele. "Connect Homes did a great job of positioning the house and the windows. We have a lot of wildlife in the area and there is always something to see."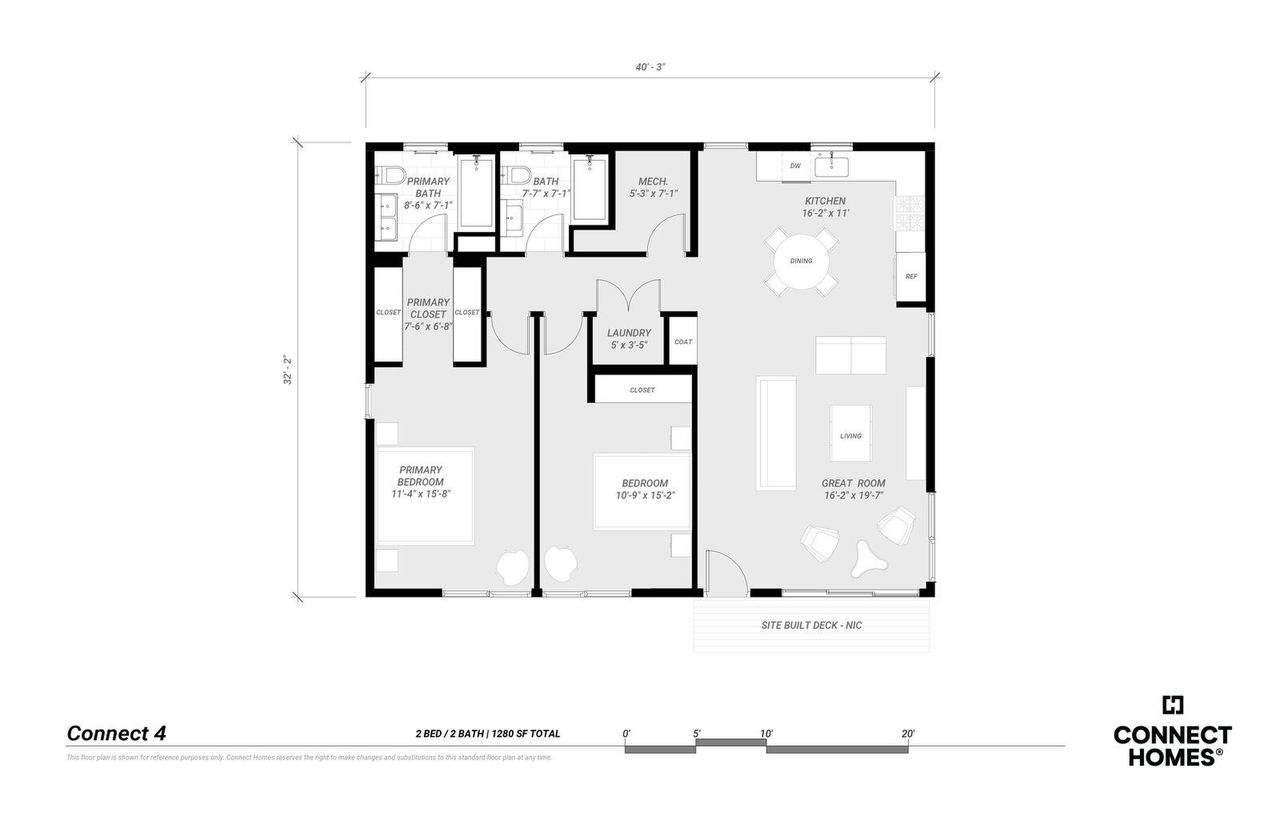 Santa Ynez Connect 4 Floor Plan