The Post looks back on changed political landscape for city following an electoral overhaul and appointment of new leader.
Hong Kong clocked a full year in 2022 under a vastly altered political landscape with a raft of "patriots-only" changes imposed by Beijing to its electoral system.

The city set up its first Legislative Council under the new rules, with opposition voices in the chamber absent, and former security chief John Lee Ka-chiu took the top job after running as the only candidate in the leadership poll.

As Hong Kong marked the 25th anniversary of its return to Chinese rule, President Xi Jinping visited the city just before he was given an unprecedented third term as the country's leader. Xi, whose trip was his first out of the mainland amid the Covid-19 pandemic, set the tone for Hong Kong's future in his keynote speech.

Despite the new climate, political challenges still remained for the city, as the year ended with Beijing ruling on clauses in the national security law, after the trial of jailed media tycoon Jimmy Lai Chee-ying sparked a legal row on the use of foreign-based lawyers.

Here are five significant political events in 2022 that will shape the course of Hong Kong for years to come:


1. Jimmy Lai's trial and security law ruling
The most recent political storm centred on the government's first-ever attempt to invite Beijing to interpret the national security law. The request was sparked by the ruling of the city's top court to allow British King's Counsel Timothy Owen to defend Apple Daily founder Lai, who faces charges of collusion with foreign forces.
Arguing, among other points, that authorities had "no effective means" to ensure overseas counsel would not have a conflict of interest because of their nationality, Lee took the case to Beijing.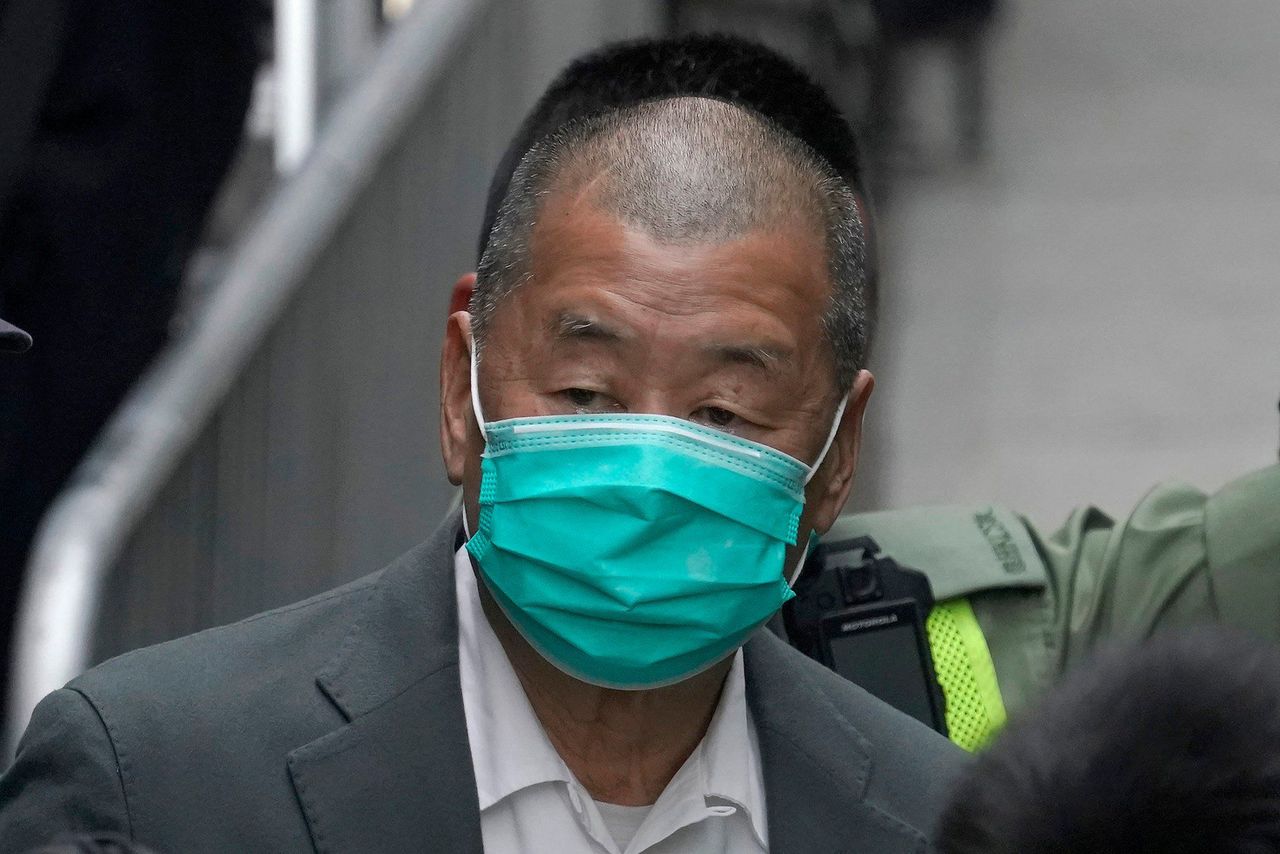 Tycoon and founder of the now-defunct Apple Daily newspaper Jimmy Lai.
On Friday, the standing committee of Beijing's top legislature the National People's Congress ruled that instead of the court, Hong Kong's chief executive and its Committee for Safeguarding National Security would have final say on the participation of overseas lawyers for related cases.
A government source earlier revealed that in light of the interpretation, Lee, who chairs the committee, would hold a meeting to suggest amending the Legal Practitioners Ordinance, effectively banning overseas-based lawyers from applying for one-off admissions to take up cases with national security implications.
The administration hopes the bill will be passed before Lai's trial, which has been postponed to September 25, according to the insider.
But some legal academics warned Beijing's move would inevitably affect the city's rule of law as it had given the chief executive and the committee wide authority before the court, with limits not clearly defined.
2. John Lee as city leader

Another major change for Hong Kong came in July, when former security chief Lee took the helm to steer the city for the next five years. Securing more than 99 per cent of the votes from an Election Committee of 1,428 members in May, Beijing favourite Lee, 64, was elected uncontested and sworn in two months later.

A former policeman, Lee pledged a "result-oriented" approach, introducing policies for more temporary housing for the needy still waiting for their public flats, and setting key performance indicators on a range of areas from land development to luring talent.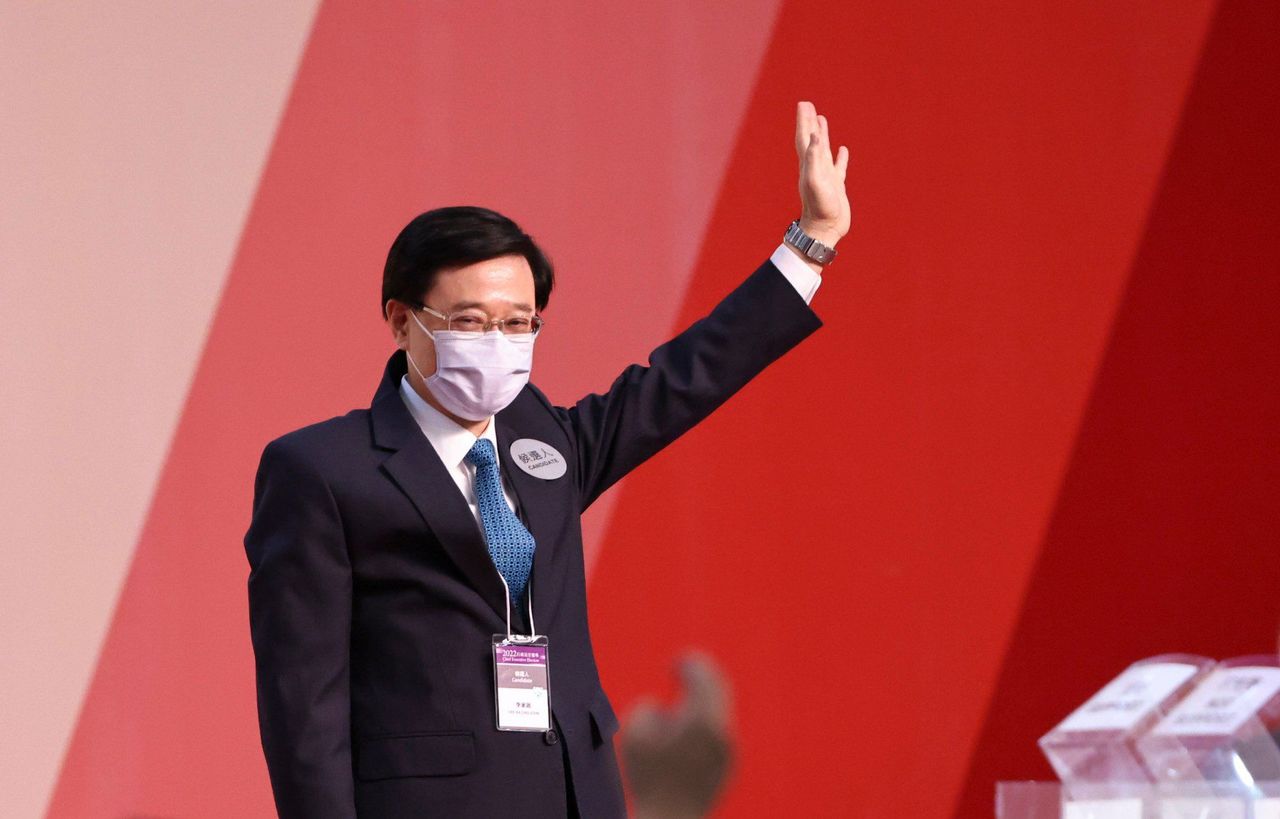 John Lee greets supporters as the city's new leader.

Lee has placed strong emphasis on telling the world "the Hong Kong story", as he scaled back anti-pandemic measures put in place by predecessor Carrie Lam Cheng Yuet-ngor. As Hong Kong welcomed successive rounds of eased Covid curbs, mainland China also pivoted away from its long-held, zero-Covid stance. By the end of the year, Lee had removed the dreaded hotel quarantine and on-arrival Covid-19 tests for inbound travellers.

At the start of his term in office, Lee's credibility was called into question as critics pointed to his lack of experience in finance, compared to minister Paul Chan Mo-po, who was earlier tipped to be a chief executive candidate before Lee entered the fray.

But since taking office, Lee opened up the city for a high-level banking summit even as it was only just starting to ease social-distancing measures. He also attended the Asia Pacific Economic Cooperation summit in Bangkok to woo world leaders and influential businessmen in Thailand. He has also set up specialised offices to draw in more than 100,000 professionals and 1,130 enterprises by 2025, part of a bid to tackle a brain drain triggered by the tough Covid measures and fears over the Beijing-imposed security law.

The main challenge for Hong Kong's current leader remains geopolitical tensions between China and the West, on top of a gloomy global economic outlook. Lee, who is among officials sanctioned by the United States over their involvement in the national security law, will have to convince the world of his version of the "Hong Kong story".


3. Xi's visit for the 25th handover anniversary

During the July celebrations of the historic event, President Xi Jinping gave his clearest assurance yet that "one country two systems", Beijing's governing principle granting Hong Kong a high degree of autonomy, was here to stay.

"There is no reason to change such a good system. And it must be adhered to in the long run," the president said in his keynote speech at the ceremony. Xi also officiated the swearing-in of Lee as city leader.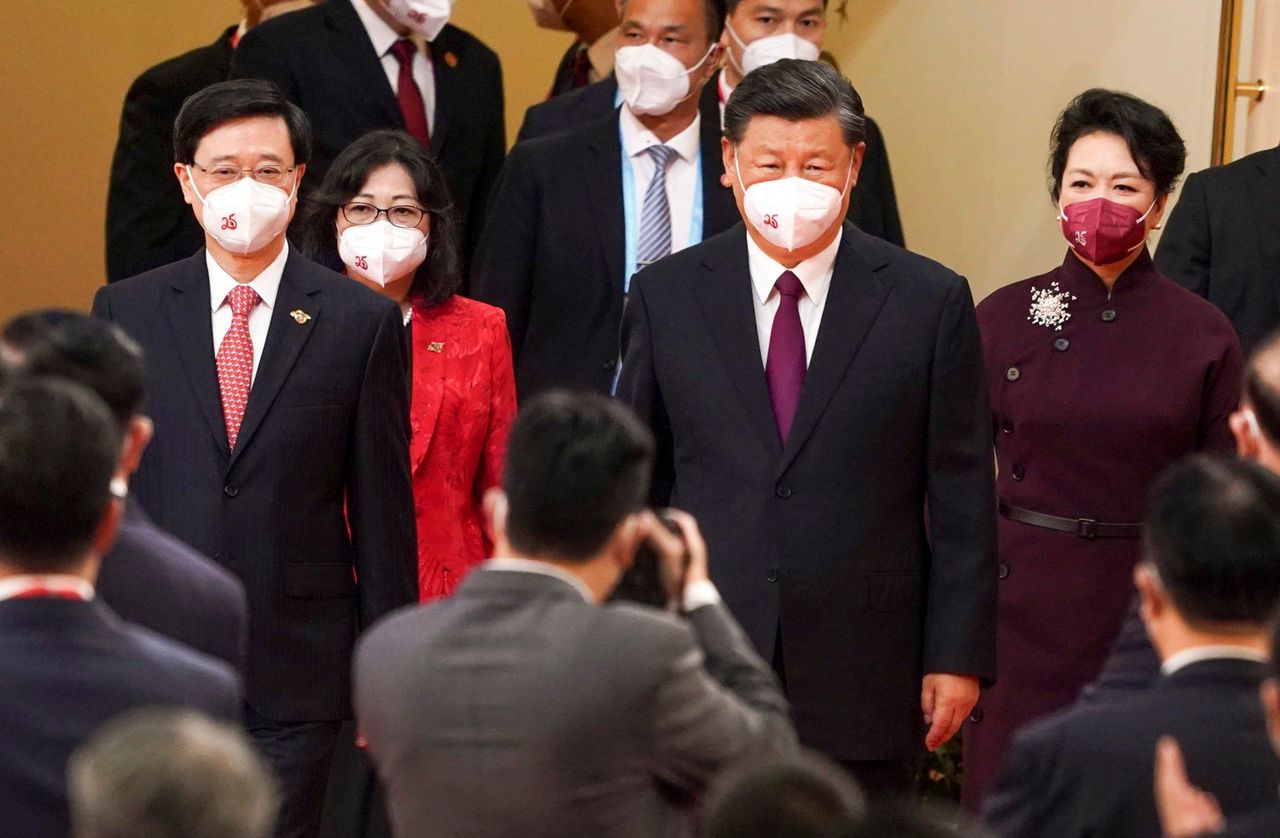 Chinese President Xi Jinping in Hong Kong in July 2022 to swear in John Lee as city leader.

While stressing the central government's overall jurisdiction over Hong Kong and the importance to "respect and uphold" China's socialist system, Xi assured the city of Beijing's full, long-term backing for its free business environment, its edge of being an international financial centre, and the need to preserve its common law system, all to contribute to the "rejuvenation of the Chinese nation".

Months later at the Chinese Communist Party's 20th congress, where Xi was handed an unprecedented third term, he conveyed similar messages while stressing the need to safeguard national security, pursue talent and innovation, and solve deep-rooted social problems.

His remarks, widely studied by all Hong Kong sectors in a newly emerging trend of seminars, are expected to set the tone for the city's development, with Lee pointing to the president's message in his maiden policy address in October.


4. A year under 'patriots-only' electoral changes

In 2021 Beijing overhauled Hong Kong's political system to ensure only patriots could hold office, with the city holding its first legislative election under the new framework late that year.

The new legislature got to work in 2022 – since the start of its current term, lawmakers have vetted 25 government bills and passed 17 of them, a stark improvement compared with the first-year record of the Legislative Council term for 2016-17, during which only 13 of 30 bills were passed.

The Legco Finance Committee approved 70 items involving HK$177.5 billion (US$22.7 billion) in funding, with the average time spent on each item slashed from 46 minutes in the last legislative term to 28 minutes.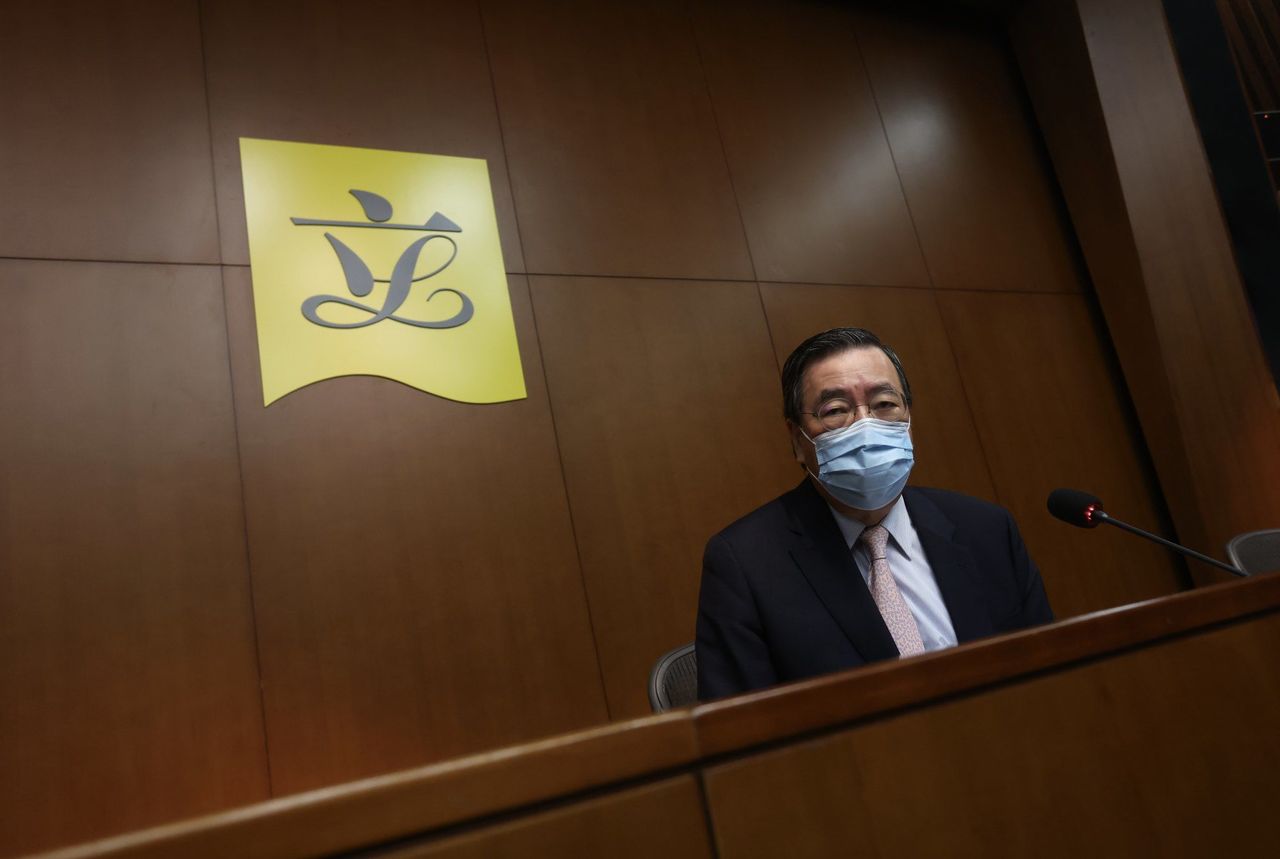 Legco president Andrew Leung.

Pro-establishment lawmakers, who now occupy all but one of the 90 seats in Legco, have hailed a new dawn in which the opposition could no longer disrupt meetings by filibustering or protesting in the chamber.

But concerns over whether the current Legco is sufficiently representative and can serve its function properly to scrutinise the government have lingered among critics, a charge largely dismissed by Legco president Andrew Leung Kwan-yuen.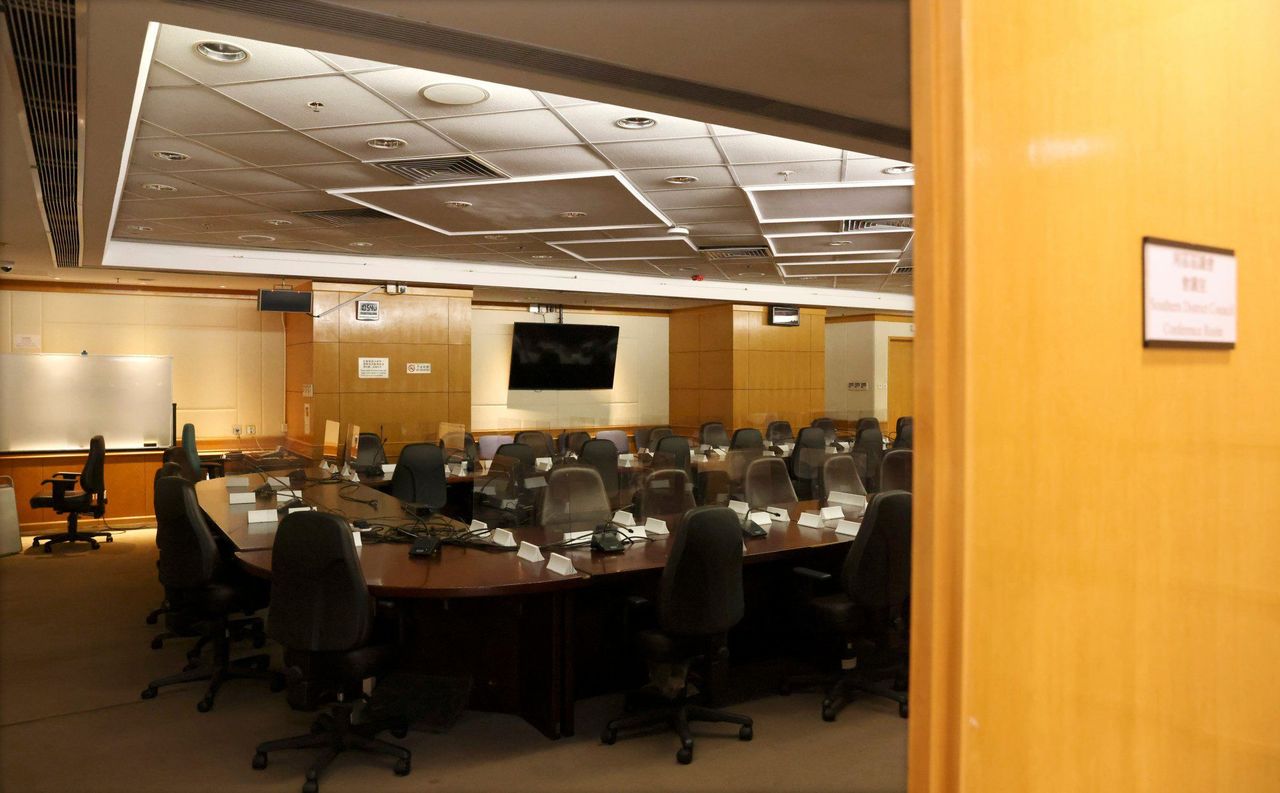 The Southern District Council office in Aberdeen.

The revamped Legco and its interaction with the government may offer a glimpse into how the municipal-level district councils – once an opposition stronghold – are run. Most opposition district councillors have resigned after the government required them to take an oath to pledge allegiance to the city's mini-constitution, the Basic Law, and to the special administrative region of Hong Kong. But authorities are contemplating a broader systematic revamp with the term of the current crop of district councillors expiring this year.

Secretary for Home and Youth Affairs Alice Mak Mei-kuen has said she will not rule out resurrecting a "very progressive" appointment system for district councillors that was abolished in 2016.


5. The trial of 47 opposition figures

Nearly two years after 47 opposition figures were charged over their role in an unofficial primary election, those who pleaded not guilty will stand trial as early as end January. They face subversion charges under the national security law.

So far, 17 have expressed their will to deny the charge while 30 others are likely to plead guilty. Among them are some of the most prominent opposition figures, such as student activist Joshua Wong Chi-fung and former lawmaker Claudia Mo.

While local authorities have maintained the cases would be strictly about alleged breaches of the security law, some in the international community view the coming proceedings as a litmus test for political freedom and judicial independence in the financial hub.