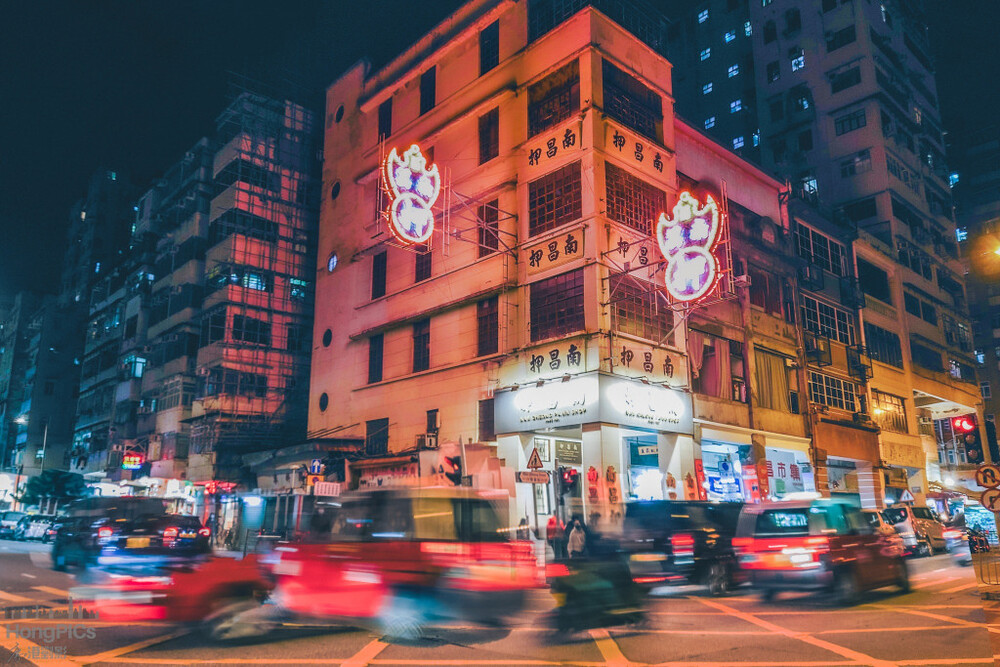 A farewell to the iconic neon signs of Nam Cheong Pawn Shop
The two neon signs will be removed from Nam Cheong Pawn Shop in Sham Shui Po as the city's iconic feature was recently asked to be demolished.
Construction workers today tore down the light tubes from the two neon sign boards, which were in the shape of an upside-down bat holding a coin, after erecting scaffolding last Friday.

The frames of the two signboards will be demolished on Tuesday after representing the Grade 3 historic building Nam Cheong Pawn Shop for more than five decades.

The Nam Cheong Pawn Shop, along with Tak Wing Pawn Shop in Central; Tak Sun Pawn Shop in Jordan; and Shing Lung Pawn Shop in Wanchai, are the four pawn shops owned by renowned businessman Ko Ho-ning.

All of their neon signs were or would be demolished according to the removal orders issued by the Building Department, and Shing Lung Pawn Shop saw its signboard torn down last month.